Home Improvement
/
4 Benefits of Hiring a Licensed General Contractor over a Friend
4 Benefits of Hiring a Licensed General Contractor over a Friend
1.3K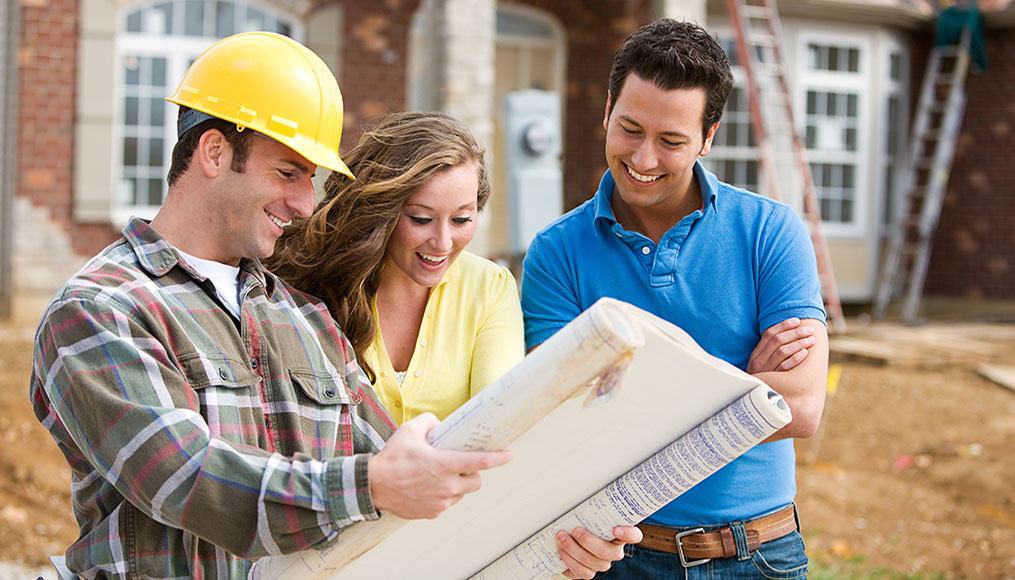 Whether you're repaving the driveway or completely remodeling the master bathroom, home renovations represent a massive investment back into your home and its property value.
But these home improvement projects can be costly, and when you start to crunch the numbers, you might be thinking about easy ways to cut costs. A friend or relative who moonlights as a home repair contractor in their spare time might seem like an easy way to save on your total renovation budget, but hiring someone you know could turn out to be an expensive mistake if they aren't properly bonded, licensed and insured.
Here are just a few important considerations and benefits of hiring a general contractor as you field estimates from handyman contractors to get your project done effective, on-time, and within the allocated budget.
1. Bonded, Licensed Contractors Have the Industry Knowledge You Need
When it comes to home renovation, what you see on the surface doesn't always paint the full picture. Just because someone you know has experience remodeling their own home or managing small projects doesn't mean they have the full range of expertise you would expect from a bonded contractor.
The bigger your project is, the more important it becomes to hire a home repair contractor with the proper qualifications. Some renovations may require that you file permits with the city or adhere to certain government ordinances. If your handyman friend was familiar with the ins and outs of these regulations, they'd likely be licensed already.
2. Hiring A Licensed General Contractor Means Accurate Estimates
Nothing will kill your home-renovation budget like unexpected mistakes or expenses. One of the biggest benefits of hiring a general contractor as opposed to a relative or acquaintance familiar with the work is ensuring you get the most realistic estimate up front.
A handyman contractor who isn't properly licensed may not have a firm grasp on how much the full extent of the project will cost, and you could find yourself straddled with extra expenses to get the job done.
3. Licensed General Contractors Carry Insurance
Hiring a bonded contractor who's officially licensed and insured isn't just about having peace of mind that the job will be completed up to your expectations or on time, your state may legally require it.
Some municipalities require home repair contractors to be licensed and insured in order to conduct substantial repairs or renovations on your house or property. Even if you trust your friend or family member to get the job done to the best of their abilities, an unlicensed contractor may not have insurance in case something goes wrong, may not be able to apply for the appropriate permits, and may not be able to provide a warranty on the work they do.
4. Your Home Improvement Project Could Hurt Your Friendship
Perhaps one of the best reasons why you shouldn't hire a friend or family member to act as a handyman in place of a bonded, licensed contractor is the stress it can put on your relationship.
When things aren't going the way you expected, or the job starts to fall behind schedule, you're entitled to hold your home repair contractor accountable for the contract you both signed.
When that contractor is a friend or family member, you might be uncomfortable asking them for a status update, or to redo certain elements of the project that aren't up to standard. Avoid these unnecessary confrontations altogether by hiring a bonded contractor you can rely on from start to finish.
Finding A Home Repair Contractor You Can Trust
Making renovations on your home can be a massive investment, and more than saving time or money, you want to make sure things are done the first time around. Hiring someone you know who thinks they can do the job you're looking for might seem like a safe shortcut at first, but it could cost you even more money in the end to ensure the job has been done correctly.
Bonded and licensed contractors offer the experience you can trust and the industry knowledge to make sure you get the major improvements you're dreaming of with minimal setbacks. Get a Quote
Compare multiple policies to get the coverage you need at the price you want.
Sign up for our newsletter to get the latest updates.
Please enter email address.
Invalid Email Address.
Similar Articles