5 Questions You've Always Wondered About FEMA Assistance
Homeowner
/
5 Questions You've Always Wondered About FEMA Assistance
The Federal Emergency Management Agency (FEMA) seems to always be there willing to help and rebuild communities after a disaster. From hurricanes off the southeast coast of the United States to wildfires in suburban California, FEMA provides billions of dollars each year for disaster relief efforts.
If you've never had an encounter with the federal government agency, most say you'd be lucky because that means you've escaped the grips of disaster bearing down on your community. But you also may not know much about the agency.
Whether you think you'll need to contact FEMA assistance some day or you are quite sure you never will, it's always good to know the answers to these five common questions asked about the most valuable disaster assistance resource of the American government.
The Federal Emergency Management Agency (FEMA) is a federal agency implemented on April 1, 1979, by then-President Jimmy Carter to coordinate the response to disasters which overwhelm local and state resources and occur in the United States, Puerto Rico and the U.S. Virgin Islands. It operates under the U.S. Department of Homeland Security using the authority of the President of the United States.
FEMA provides relief and assistance throughout large areas stricken by disaster. The agency coordinates relief efforts between local and state governments and federal agencies to mobilize authority and provide physical and financial assistance to citizens affected by disasters.
FEMA's range of services spreads far and wide, helping people, their homes and the communities they live in to recover from disasters. They set up mobile centers for people to complete paperwork and get paired with the perfect assistance. They allow them to charge their phones. They even provide homes with tarps if their roof was damaged, among many other things that are specific to everyone's unique needs.
Multiple teams make up FEMA are are prepared to deal with catastrophic events on a large scale. The agency includes the National Disaster Medical System, Disaster Medical Assistance Team, Disaster Mortuary Operations Response Team, Mobile Emergency Response Support and Urban Search and Rescue.
The governor must declare a state of emergency in their state and follow it by a formal request that the President dispatches the federal government and FEMA to provide disaster relief. If the President acknowledges the request from a governor, on-the-ground support will be immediately dispatched to the areas affected by disaster. A portion of FEMA's yearly disaster budget will also be allocated to help repair, rebuild or replace homes, structures, food and other necessary items in the area.
The only instances when a governor does not need permission from the president is when a disaster or attack occurs to a federal asset or on federal property. For instance, when the disastrous Oklahoma City Bombing occurred in 1995, FEMA was allowed to respond without presidential orders because it occurred at a federal building.
The President requests a yearly budget for the U.S. Department of Homeland Security, which is then divided amongst organizations that include FEMA, which operates directly under the U.S. Department of Homeland Security. In 2018 FEMA received just over $15.5 billion of the overall $44.1 billion budget for Homeland Security.
5. Who Qualifies for FEMA Relief?
You may think FEMA only helps hurricane victims. Well, that's just not true at all. Even though hurricanes are the most prevalent disasters in the U.S., FEMA kicks into action during a multitude of disasters, including tornadoes, wildfires, earthquakes and terrorist attacks. If you have suffered damage or destruction to your home, or displacement from your home due to one of the aforementioned events, FEMA may be able to help you.
To learn more about FEMA's operations and disaster coverages, visit FEMA.gov or call 1-800-621-3362.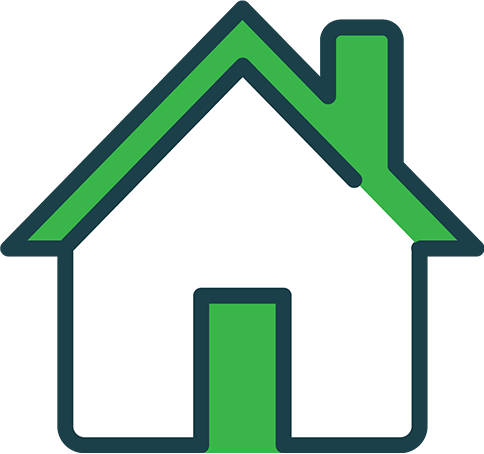 It's Time to Switch Your Homeowners Insurance
We partner with the nation's top homeowners insurance companies so you can get a custom policy at an affordable price.
The editorial content on Clovered's website is meant to be informational material and should not be considered legal advice.