Renter
/
5 Steps to Take If a Landlord Won't Allow Your Dog to Move In
5 Steps to Take If a Landlord Won't Allow Your Dog to Move In
4.4K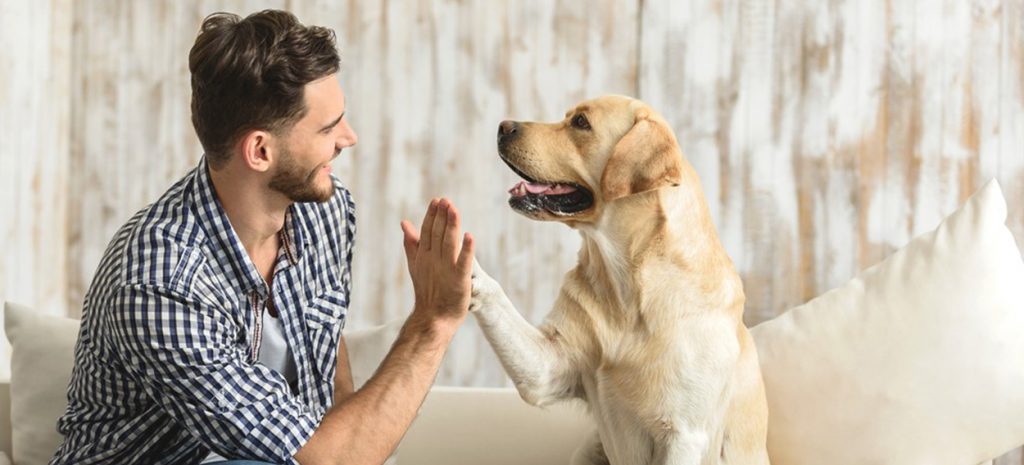 Landlords maintain a powerful position in a lease agreement and can sign on the dotted line holding the upper hand. Although the Fair Housing Act prohibits the right to refuse housing based on six categories, pet ownership is not one.
The fear of destruction to their home and liability concerns surrounding dogs are just two of the many reasons landlords choose to disallow four-legged furballs.
Not to mention that their premiums increase for extra liability coverage on the policy. All of those things could mean big bucks out of the personal pockets of landlords.
It's important to note that housing providers, such as apartment and condo complexes, often have stricter guidelines on dog restrictions. Therefore, they're less likely to budge on breed or weight limitations than an individual landlord would be.
That being said, you can give your furry friend some wiggle room with your new potential landlord to secure that dream rental. There's no guarantee you'll successfully convince the landlord to allow your dog through the front door with a shiny new set of keys, but there are a few time-tested and proven ways to try.
Get Your Dog an Interview
The best bet to make your prospective landlord fall in love with your dog is to set up an interview so they can see firsthand just how awesome your furry friend is. No matter the breed, delegated aggressive or not, this face-to-face interaction allows them to see how cuddly, lovable, behaved and overall great your pup is — and how wonderful you are as a dog owner.
When you're looking for a new job, you want to put your best foot forward with a clean, concise resume. The same concept can be applied to your dog and potential new home. Helping put your pup's best paw forward by creating a resume of their own goes a long way.
Write it in the first person because your dog's personality seeps through the paper easier. Be sure to include their name, breed, weight, age, vaccination details, any classes they may have completed throughout the years, medical records and a current photo that puts your pup in its best light.
2. Secure Medical Records
Vaccinations and immunizations are important to your dog's overall health. The potential landlord should be able to see that your dog has had all of its necessary shots. Be sure to include the date your dog received these treatments.
Medical records for vaccines, such as rabies and canine hepatitis, are kept at the veterinarian's office that administered the treatments. Common things like the date of spaying or neutering and the name and date of heartworm and flea medicine should all be listed as well.
3. Provide Class Information
If your dog has completed any obedience classes, especially those pups that are classified on the aggressive dog breed list, make sure you list all of those as well.
The potential landlord will also be thrilled to see that you've taken your dog to potty training classes or have succeeded in training them yourself.
4. Write Reference Letter
Providing a reference letter is a great way to further cement the fact that your dog is well-behaved and more than capable of taking care of the interior and exterior of a home.
Reliable reference letters can come from your regular groomer, pet sitter or even a next-door neighbor that takes kindly to your doggo.
Ask them to include how well your dog does while you're away and while it's off its leash. Interactions with others are truly pivotal in the process, so make sure they note how well your dog gets along with kids and other dogs.
5. Bring Pictures & Videos
Ok, now you get to brag a little more by showing the potential landlord pictures and videos of your adorable dog. This is a great time to add any funny photos or cool videos of your dog doing tricks or acting obediently. Get a Quote
Compare multiple policies to get the coverage you need at the price you want.
Sign up for our newsletter to get the latest updates.
Please enter email address.
Invalid Email Address.
Similar Articles