Commercial Property
/
5 Tips for Starting Your Own Freelance Business
5 Tips for Starting Your Own Freelance Business
2.0K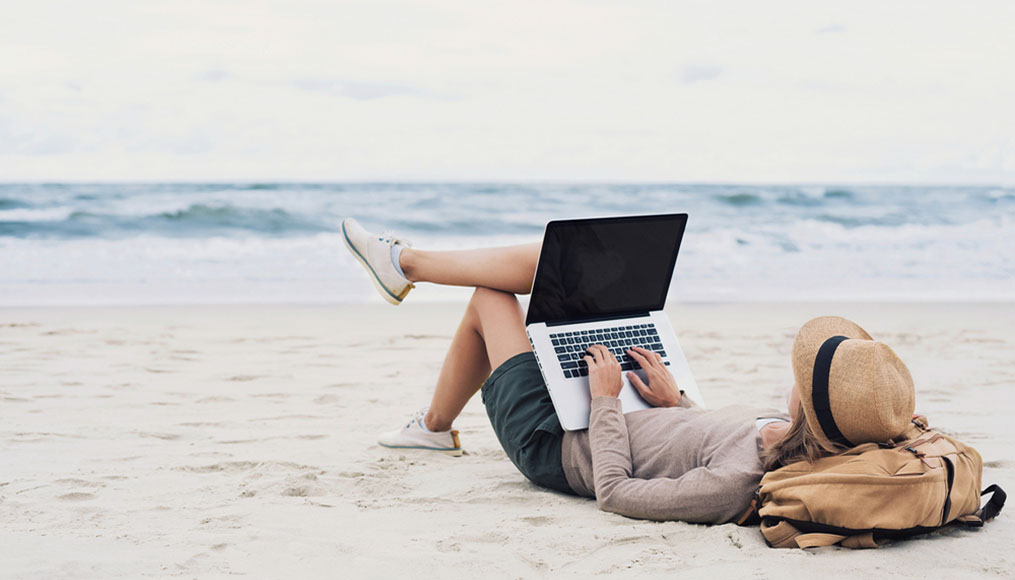 These days it seems like everyone has some sort of side-hustle, or they're talking about starting one!
Whether you're a writer, a graphic designer, an artist, or something else entirely, there are plenty of perks to starting your own freelance business outside of making money.
The sense of accomplishment, pride of ownership, and personal development that comes along with starting your own brand (and building it to success) is unlike any experience you're likely to find at your day job.
Knowing what you're passionate about is one thing, but figuring out where to start is something else entirely. Whether you're thinking about taking on freelance writing or starting your own freelance tutoring services, these tips will help turn your dream into a money-making reality.
Whatever industry you're thinking about planting your flag in, it's safe to assume there are already more than a few fellow freelancers trying to build similar brands.
When you're just starting out, there are typically two options for beating out the competition: charge a lower rate or narrow down your niche.
For example, if you're trying to start a freelance business as a generic graphic designer, tighten your reach to exclusively cover graphic design for direct response marketing instead.
Identifying a specific niche in the broader freelance industry you're trying to break into won't just help you attract more profitable clients who value your work, it could help establish you as more of an expert in your given field.
Define the Goals for Your Freelance Business
Once you've established an accessible (and hopefully lucrative) niche for your freelance business, it's time to define your goals.
Do you want your freelance business to become a full-time job? Are you just looking for a creative outlet for your skills? Are you trying to build a brand that helps bring in a little extra income with your free time?
Setting your goals upfront not only helps outline what "success" looks like for your freelance business, but also helps make sure you aren't sacrificing too much of your work-life balance in the pursuit. Limiting the amount of time you sacrifice chasing your side-hustle can help maximize the reward depending on your goals.
Just because you aren't trying to turn your freelance accounting skills into a million-dollar venture doesn't mean you don't want to make a few dollars out of your efforts.
Before you can start making any real money with your freelance business, it's important to know what you can charge in your industry and how much your time is worth.
Be honest about your experience level as you start to establish income goals, but don't forget to calculate in your overhead costs as you set a standard fee schedule. If you need to apply for a freelance business license, or purchase software or materials to get started, those costs should be a consideration as you establish introductory rates.
Now that you know what you want to do and why you want to do it, it's time to make sure your prospective clients can find you when they need you.
Starting a freelance business isn't just about being good at a service other people might need. Finding success in your niche usually requires effective marketing to generate visibility for your brand.
Commit a certain level of time and resources to building a high-quality portfolio website. You'll likely be reaching out to prospective clients online, and your website is the first impression they'll have of you and what you offer.
It's also crucial to ensure your online profile exhibits more than your work. Your freelance website should give visitors a sense of your personality and what working with you would be like in the future!
Protect Your Brand with the Right Freelance Business Insurance
No matter how big or small your freelance business is, it's important to make sure you're protected from unexpected expenses.
Business insurance may not be the right fit for every freelance endeavor, but if you start to scale your income and the number of clients you take on, proper coverage can help protect your work in the event of an emergency. Liability insurance for freelancers, indemnity insurance, and even auto insurance if you're commuting on the job may be crucial investments.

Get a Quote
Related Articles:
Similar Articles