Home Improvement
/
5 Great Additions to Make Your Home More Relaxing
5 Great Additions to Make Your Home More Relaxing
261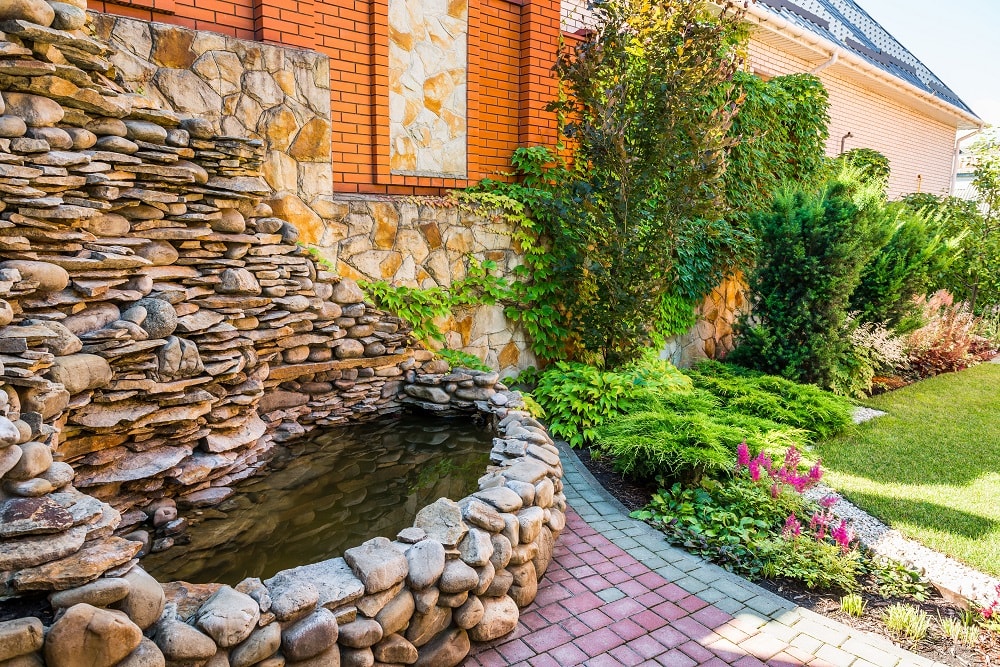 Life can get downright hectic from time to time. From the phone constantly gleaming notifications to a last-minute project that makes you stay late at work and that rush-hour traffic you just can't seem to miss, sometimes we just need a break.
Unfortunately, we can't always take that break and escape from the grips of reality — even if we desperately need it.
But there are a few things you can add to your home that have a similar effect as a relaxing getaway. These are the five best additions to create a relaxing home environment.
It's so true that the sound and sight of water has a relaxing presence. There's a reason why Florida, the Caribbean and other places with warm ocean waters and clear blue skies are among the top vacation destinations to find relaxation year after year.
What if we told you that you could have the same effect inside your home? Well, you can, and here's how.
From full-size to tabletop, there are so many different types of fountains you can put in your home. One of the most popular outdoor fountains are cascading, a few layers of pooling waters with a top layer of flowing water. You'll find these in gardens a lot.
A new wave of fountain architecture is what's called the raining fountain, which basically just rains water down in a direct path from high up. It creates a rainy effect without the dreariness of a rainy day.
A waterfall, whether it's located inside or outside your home, is amazing for the relaxation of your home. Just close your eyes and imagine water pouring down from high above, enough to bring you peace but not enough that the water splashes everywhere.
If you want the best of both worlds, opt for a tabletop fountain to keep the peace inside and a full-size fountain or waterfall for the outdoor sanctity.
A comfortable place to lay, and maybe temporarily rest your eyes, is of the utmost importance for a relaxing living room or outdoor area. Have you ever laid on a hammock and just shut your eyes? It's pretty amazing.
Again, there are many reasons hammocks can be regularly found in paradise. But if your home doesn't compliment a hammock well, there are plenty of other options you can try. How about a bean-bag lounge chair? Or just a simple lounge chair will do.
Gravity and nest chairs are extremely comfortable as well. And, if you heed one of the following items, you'll definitely want to get yourself a comfortable chair that stays afloat.
The toughest relaxing home addition to the list is a body of water. But, if you really set your mind to it, you can achieve one of the following.
Add a pool, hot tub or pond to your property and you can change the entire aesthetic of your property — while adding a little property value in the long run.
Pools increase property value, keep you cool on hot days and have that relaxing vibe just by looking at it. Hot tubs are the ultimate relaxation device in general — so just think about how relaxed you could be every day after hopping in the hot tub for a 45-minute session.
Ponds are pretty tricky because they're somewhat tricky and time-consuming to install, but the relaxing sound of a pond's constantly flowing water will do a number for your state of relaxation.
Wind chimes have been in Chinese culture since about 1100 B.C. and for good reason. When you think about the impact wind chimes have in Feng Shui, you may start thinking to yourself you need them in your life.
Another way to get some natural sounds (through a not-so-natural way) into your home is to set up a sound machine in your room or outdoor living area. Sound machines can play pretty much any sounds in the entire world for hours on end, so you won't even know you're hearing the same thing.
There's something so unequivocally soothing about the smell of the earth after a fresh rain. A newly blown-out candle that's still smoking with red embers on the wick. A batch of freshly baked brownies.
The scent of smell is one of the most powerful, and we need to treat our noses to something incredible from time to time. It will pay you back by putting your body into a deep state of relaxation. Fresh flowers can also do the trick, but I prefer candles because they last longer and are far more potent. Get a Quote
Compare multiple policies to get the coverage you need at the price you want.
Sign up for our newsletter to get the latest updates.
Please enter email address.
Invalid Email Address.
Similar Articles