Home Improvement
/
5 Energy-Efficient Home Appliances to Consider Buying
5 Energy-Efficient Home Appliances to Consider Buying
268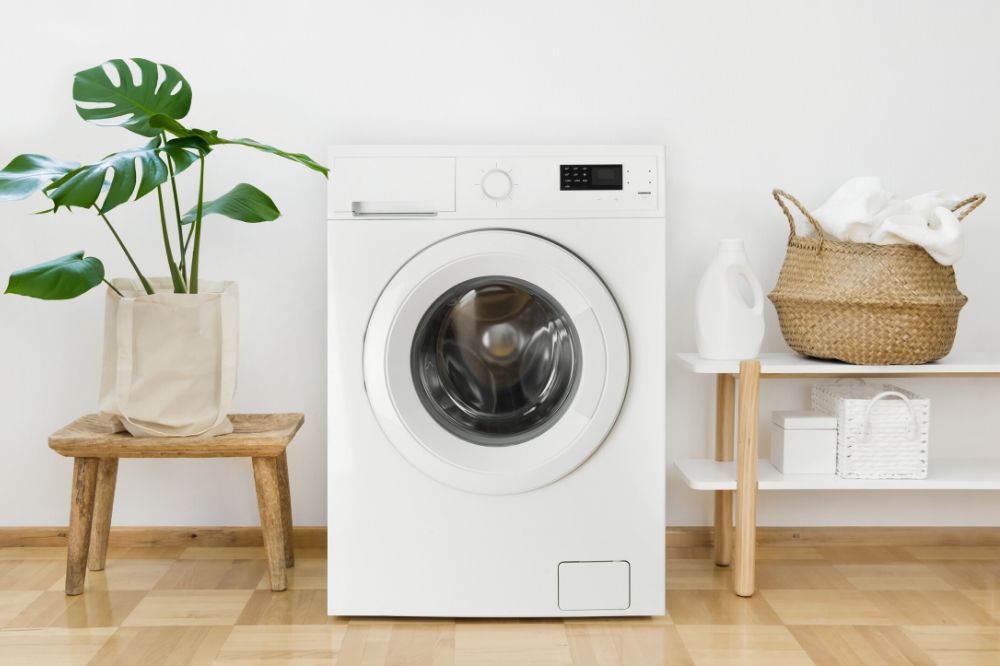 Saving energy in your home is great for your pockets and the environment. Not only are they helping to put less pollution in the earth's atmosphere, but you're saving money in the process. What's better than saving money while saving the planet?
It's estimated that the average homeowner (or renter if your landlord purchases the products) can save up to 30 percent per year on their electric bill. While energy-efficient appliances tend to be a bit more expenses than those non-efficient counterparts, that's no small feat, and it will pay off over the long run.
So let's break down which home appliances have the most bang for the buck in terms of saving energy and money, and what the government's designated rating is for energy-efficient appliances.
What Is Energy Efficiency?
Energy efficiency has always been a thing, but it's really started to grow wings and take off in recent years, as many people begin to understand the value of energy efficiency. Energy efficiency is a term that can be used for household appliances that perform better and utilize less energy than the ones in previous years.
What Are Energy Star Appliances?
Energy Star appliances are certified to be high-performing, energy-conserving household appliances as designated by Energy Star, a government program designed to promote energy efficiency in the United States.
Does Energy Star Really Save Money?
Yes, Energy Star products really save money on energy bills if utilized correctly. In doing so, Energy Star products essentially decrease energy consumption while still maintaining a high rate of production.
How Do I Know If My Appliance Is Energy Star Rated?
One of the biggest consumers of energy of any appliance in your home is the washer and dryer unit that likely gets its fair share of use — and loads of laundry with way too much water.
An energy-efficient washer/dryer combo can account for nearly 15 percent of your home's energy consumption. And with the right Energy Star product in there, you could reduce that number by 20 percent or more. Not to mention the amount of water you could be saving!
Plus, taking a few tips to the laundry room with you next time could help cut your costs. All you need to do is set the mode for the proper size laundry load and run the cycle on low to conserve energy.
While having a dishwasher may be more efficient than washing dishes by hand in the long run, we all know it's certainly more convenient. But did you know the average dishwasher typically uses more than 10 gallons of water per cycle?
Yup, that's a lot of water. Behind the bathroom and clothes washer, dishwashers use the fourth-most amount of water of anything inside your home. An Energy Star rated dishwasher could actually cut that usage in half, utilizing just over 5 gallons of water per cycle.
But the tips are in the trade. By only running cycles when the dishwasher is completely full of dishes and scraping off all the food before putting the dishes in, you could instantly save yourself half the energy and water your dishwater typically consumes.
A household appliance that typically doesn't get much thought is the refrigerator. That's odd seeing how it stores the delicious food we eat multiple times a day — and that also, well, keeps us alive. But that may be due to the refrigerator's low energy output (compared to other household appliances).
Like a washer/dryer combo, an Energy Star rated fridge is about 20 percent more energy efficient than regular refrigerators. There's also one trick to do to see if your fridge is airtight. Simply put a piece of paper half in and half out of the fridge. Close the door and try to pull it out. If it comes out easily, your fridge's seal may need replacing.
The most expensive item on the list is an energy-efficient air conditioner. While you may not choose to replace your AC unit until it's time to get a new one, we recommend looking into an energy-efficient unit when it's time.
These units can deter cold AC to only rooms that are in use and effectively blacklist the rooms that aren't used often. By doing this, you can easily save at least 20 percent on your electric bill. These energy-efficient AC units are also newer, so they'll run more effectively no doubt.
5. Programmable Thermostat
If an energy-efficient air conditioner isn't in the cards (and even if it is), the next best thing to buy is a programmable thermostat. Not only can they deter air from filling rooms not in use, but they can be programmed to kick on and shut off at certain times of the day.
After all, why do they need the AC pumping out cold air Monday through Friday from 9 a.m. to 5 p.m. when you're sitting in your office with a jacket on? Get a Quote
Compare multiple policies to get the coverage you need at the price you want.
Sign up for our newsletter to get the latest updates.
Please enter email address.
Invalid Email Address.
Similar Articles