Homeowner
/
4 Best Home Smoke Alarms For Your Residence
4 Best Home Smoke Alarms For Your Residence
138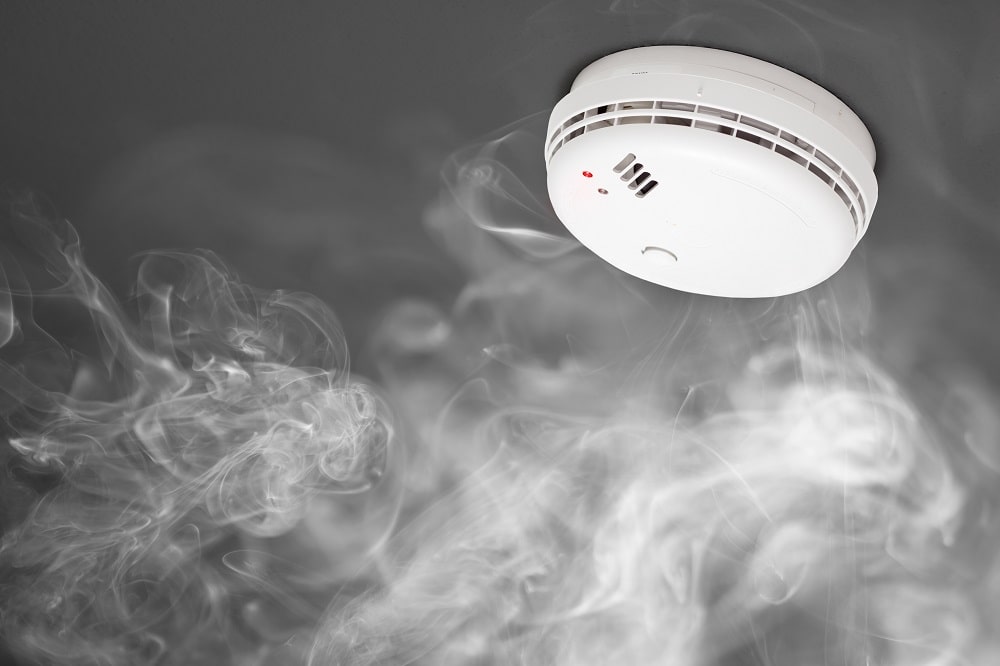 Every year there are more than 350,000 house fires across the country, causing billions of dollars in damage and taking the lives of seven people every day.
Overwhelmingly, a vast majority of fatalities occur in homes that either don't have smoke alarms at all, or that have smoke alarms that aren't fully functional.
More than making sure you have smoke alarms installed at home, there are different kinds of smoke detectors. Finding the best home smoke alarms for your residence can go above and beyond in detecting dangerous elements in the home.
If you've never considered the many types of smoke detectors available, here are four that could help save your family from a dangerous fire.
Different Kinds of Smoke Detectors
Even if you believe your smoke detectors are fully functioning, it's highly recommended that you completely replace them every two years.
Before you purchase conventional types of smoke detectors, you may want to consider that the basic option may not be what's best for your home. Here are the main differences you'll want to consider:
Fire that burns more slowly produces larger particles that can be picked up by optical smoke alarms. Sometimes referred to as a photoelectric smoke detector, these alarms utilize a light source to detect when smoke is nearby.
Optical smoke detectors aren't as efficient at detecting fast fires and can be easily triggered by other types of smoke, including from the kitchen.
2. Ionization Smoke Alarms
Fires burning with faster flames typically produce smaller particles than a long-burning smoldering fire. Ionization smoke alarms pick up these smaller particles, which are naturally ionized with tiny elements of radioactive material.
As these ionized particles come into contact with your smoke detector, the current emitted by your alarm is disrupted and triggers the detection signals.
While consistently active, these types of smoke alarms can also be triggered by other elements, including steam from your bathroom, making them more prone to false alarms in certain areas of the home.
3. Multi-Sensor Smoke Alarms
Multi-sensor smoke detectors utilize the ability to sense smoke particles, in addition to heat detections for two different elements of the fire.
By measuring both smoke and temperature, multi-sensor alarms are typically less prone to error and false alarms than ionization or optical detectors.
4. Addressable Fire Alarms
Instead of waiting for signs of smoke or fire from your own home, addressable fire alarms work to provide indications of fires nearby that could become a danger for your family.
Particularly if you live in a condo or apartment complex, being aware of fires happening nearby can make all the difference in avoiding critical situations.
Best Types of Smoke Detectors For Your Home
There's no one perfect type of smoke detector for your home. Instead, it's often better to consider a combination of the different types of smoke alarms available on the market and strategically place them in different rooms based on how each detector functions.
Whichever types of smoke detector you decide to install, it's important to make sure they have a certain level of interconnectivity so that they share information with each other.
If there are multiple stories to your home, it's even more important to make sure when one alarm is triggered, all of the alarms in your house go off. Get a Quote
Compare multiple policies to get the coverage you need at the price you want.
Sign up for our newsletter to get the latest updates.
Please enter email address.
Invalid Email Address.
Similar Articles