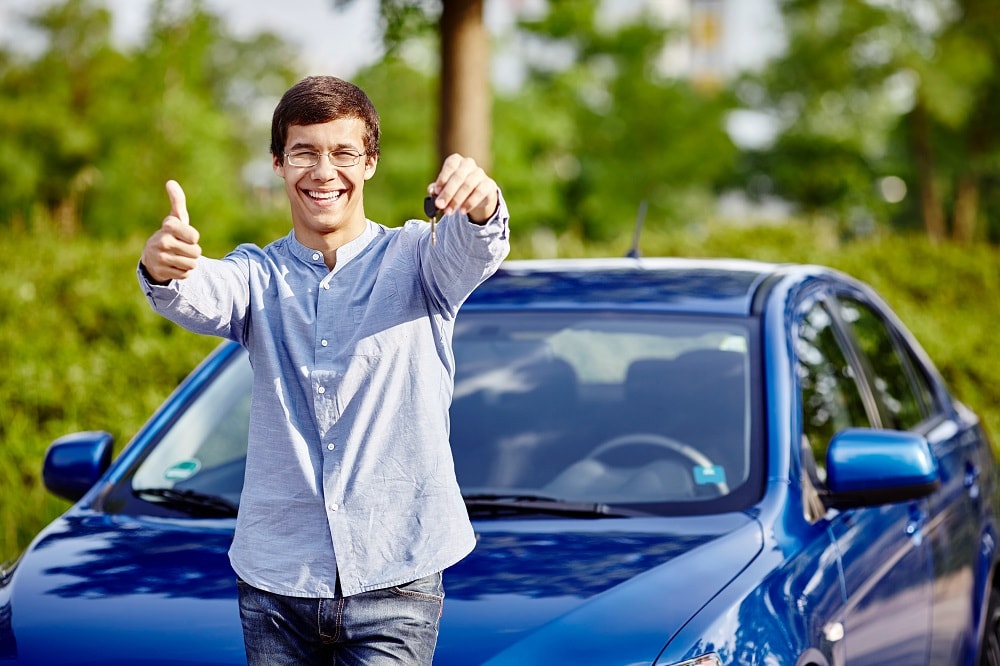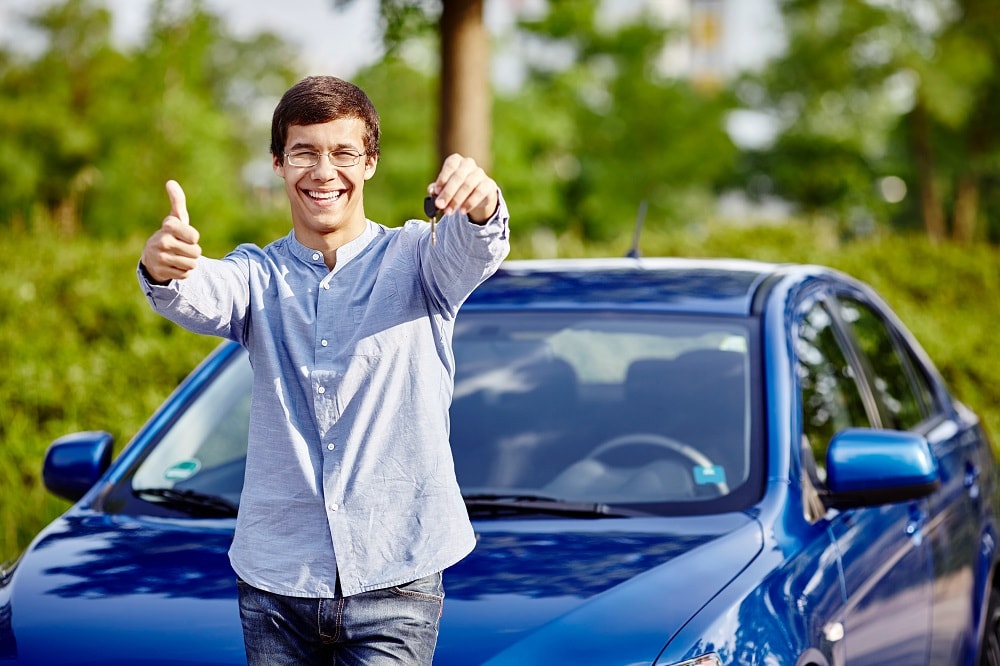 Buying a Car for the First Time: The Definitive Car Buying Checklist
By: Teri Dormer
5 min read
When you're ready to stop driving your parent's car – or bumming rides from your friends and family – there's only one thing left to do: buy a car of your very own. Buying your first car is a huge step towards independence and adulthood.
From how to decide which car is right for you, how much of a car payment you can reasonably afford, and even how to make sure you're not getting taken advantage of at the dealership, there can be a lot to learn in the car-buying process.
No matter where you're at in the process of buying a car for the first time – we've got you covered. Let's take a look at the 12 definitive steps to making sure you get the car you need at a deal that can't be beat.
Car Buying Checklist – Before the Dealership
1. Research
The absolute first step in buying a car (new or used) is deciding which car you're in the market for! Consider how much space you need, how long your average commute is, and what you're personally looking for in a vehicle.
Do some research online to help narrow down your options to two or three models you're genuinely interested in.
2. Configurations
Now that you have an idea which vehicles you're looking for, it's time to do some online configurations using the dealer's website. Before you go in for a test drive (or two or three), you need to understand which options are available on which models, and what you'll need to pay extra for.
3. Price Check
Never rely on the dealership to tell you how much a car should cost. Before you interact with a car salesman, do some third-party research on websites like Kelly Blue Book, Edmunds, TrueCar, or even through your car insurance provider.
Check all of these sites to establish a good median price for the vehicles you're interested in so you aren't blindsided by the price.
4. Understand Your Car Payment
Before you start hunting down a certain model or color of the car (or cars) you're interested in, it's time to crunch some numbers.
Start by checking your credit score to help estimate the kind of interest rate you can expect to pay. Next, use a car payment calculator to get a good impression of what your monthly obligation will be.
5. Find More Than One Dealership
When you've done all of your research, it's time to find your car out in the wild. Using their websites, find more than one dealership where you can test drive the car you want to purchase.
Having multiple options will help as you negotiate the price, and can encourage not to get trapped into buying at the first place you visit.
6. Prepare to Negotiate
Before you leave for the dealership, make sure you have all of the necessary paperwork in case you find the deal you're looking for. This may include your driver's license, proof of insurance, and the money you'll need for a downpayment.
You should also be prepared to negotiate with the dealership to help ensure you get the best deal on the car you're looking at. Make sure you have all of your research with you before you get to the dealership so nothing comes as a surprise.
Car Buying Checklist – Landing the Deal
7. Test Drive Your Car
No matter how much research you've done in advance, you need to get behind the wheel of the car before you can make a final decision. When you're buying a car for the first time, you may not know what feels truly comfortable until you've experimented with different makes and models.
It's important to test drive multiple vehicles within your price range so you know which ones you like driving best.
8. Make an Offer
Once you have your eyes on a car and you know it's the right vehicle for you, the most crucial element of your car buying checklist is negotiation. With your research in hand, you should know what a fair price on a vehicle is.
Even if the listed price seems reasonable, you have no reason not to negotiate. Using fair market value as a baseline, start by offering $500 to $1,000 under fair market value.
9. Stand Firm
Negotiation is a skill set, and it may not come naturally for everyone. No matter what car you're looking for, the odds are your dealership has a certain amount of wiggle room.
If they refuse your first offer, start countering in increments of $250 or $500 until you get to a number that feels right.
10. Be Willing to Walk Away
You may not be able to land a deal with the first dealership, and that's okay! If they aren't willing to work with you, or you can't seem to agree on what a fair price will be, you need to be okay walking away. Chances are, you'll have better luck at the next dealership.
11. Remember Your Research
As you get to the finish line of the car-buying process, you may start to notice a few options for upselling from the dealership. With your research in mind, stand firm on the options you want, and the options you absolutely refuse to spend extra on.
12. Read All the Fine Print
As you get ready to seal the deal, it's important to read all the fine print on your contract and final bill. Keep an eye out for fees you weren't expecting and call out anything that doesn't look right.
Buying Your First Car
Even if you've had a car before, the process of buying your first car is a major accomplishment! If you know you're in the market for something new, it's important to keep a car buying checklist by your side so you don't get taken advantage of – or make a purchase you regret – along the way.
It might seem overwhelming, but buying a car for the first time doesn't have to be stressful. In these 12 simple steps, from the work you need to do at home on your home to the art of negotiating with the dealership, there's no reason your first experience buying a car can't be a total success.
Clovered Email Alerts
Get Clovered insights in your inbox.
Please enter email address.
Invalid Email Address.