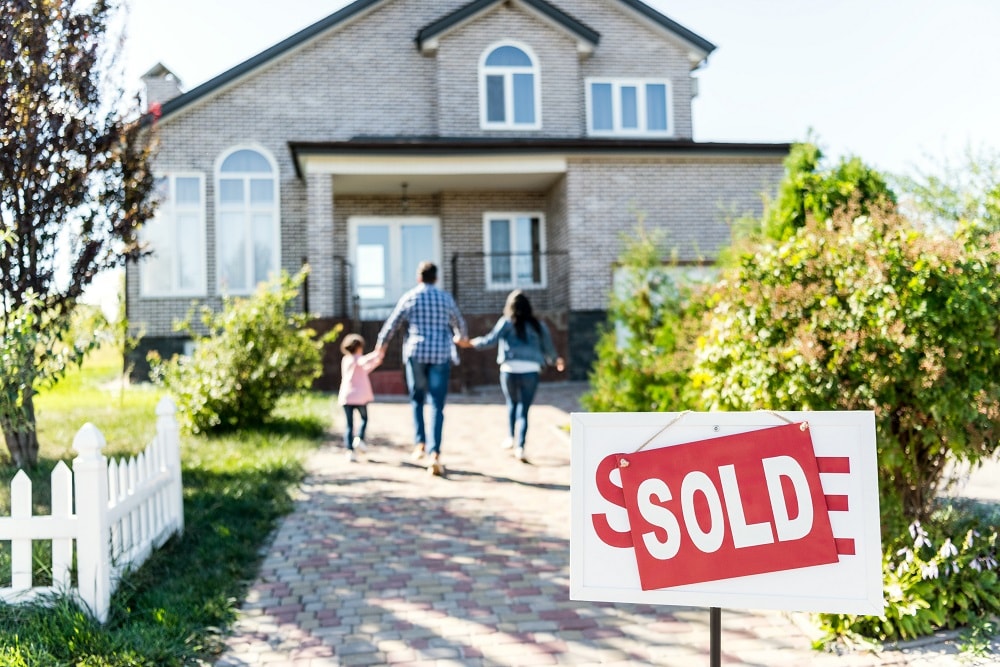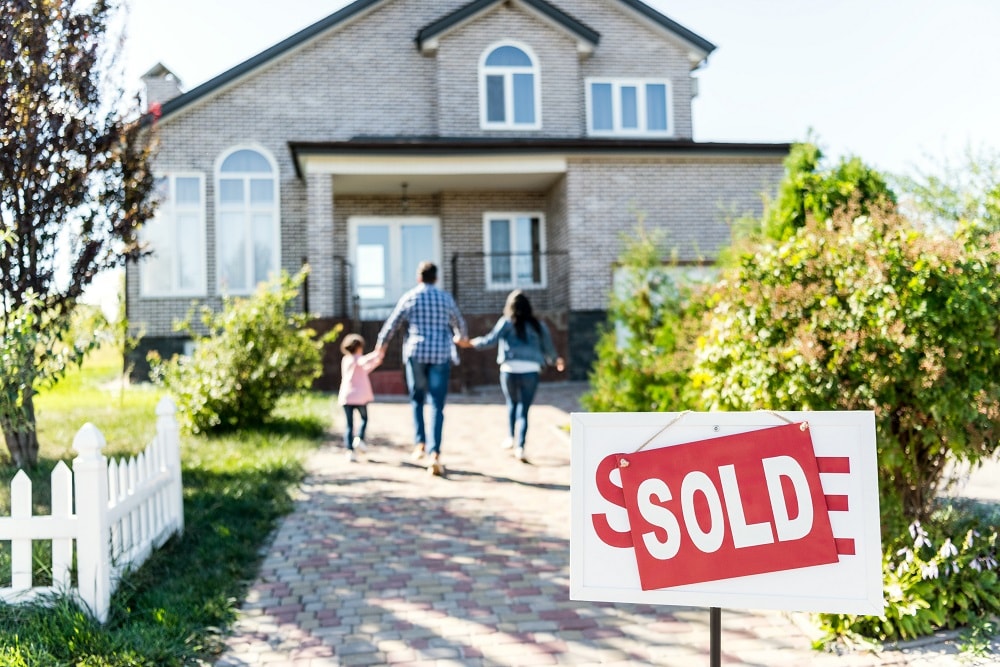 8 Common Home Buying Mistakes That Lead to Huge Problems
By: Teri Dormer
8 min read
If you're a first-time home buyer, there's a lot to be excited about: more space, creative freedom to remodel how you want, and maybe even a yard of your own. Transitioning from life as a renter to owning your home is a major accomplishment, but it's also a long-term commitment.
In order to ensure you make a decision today you'll still be happy with five, 10, or 20 years into the future, it's important to avoid some of the biggest home-buying mistakes on the market.
To help, we're covering eight of the most common oversights people make – including the cost of buying a house or when to buy a home – that can have serious consequences down the road.
Home Buying Mistakes to Avoid
The ideal first-time home buyer guide is full of great advice on what to look for in a property, or how to pick the best real estate agent for the process. As much as you need guidance on what to do when you're buying a home for the first time, you also need to know what not to do throughout the process.
Here are eight of the biggest blunders you can make while buying a home (and ways to avoid them).
1. Buying the First House You See
If you've made the decision to buy a house, you probably already have some idea what you're looking for.
Determining what you need in a home (a certain number of bedrooms or bathrooms) and what's nice to have in a home (like a pool or an open-concept kitchen) can help your real estate agent line up the kinds of properties that will work for you and your family.
Even if you happen to find what seems like the perfect property on paper, it's important not to fall in love with the first house you find. As a first-time home buyer, the process of touring homes and neighborhoods can take weeks or even months. Even if you're in a rush, buying the first house you see can be an irreversible mistake.
2. Not Setting a Realistic Budget
The cost of buying a house can be considerable, and that's all the more reason to set a realistic budget as a first-time home buyer. Setting a budget is about more than assuming what your monthly mortgage will cost.
In addition to the price of the home, you need to consider how much down payment you'll need to get approved, the cost of your utilities, and even monthly maintenance expenses.
A good budget will take all of the costs of becoming a homeowner into consideration so you don't end up with bills that are difficult or impossible to pay.
3. Forgetting About the Extra Costs
Yes, buying a house is expensive. But your down payment isn't the only up-front expense you may run into. In addition to your moving expenses to get from your old home to your new property (with can cost hundreds or thousands of dollars), you can't forget about closing costs.
Closing costs typically include a home inspection fee, property taxes, appraisal fees, and legal fees. Altogether, your closing costs can run as high as 3% to 4% of your overall home value, adding thousands of dollars to the cash you'll need on top of a down payment for the property.
4. Trying to Buy a Home With Debt
Before you get too far ahead of yourself as a potential homeowner, it's critical to take a step back and honestly evaluate your financial standings.
While you may qualify for certain first-time home buyer programs that reduce (or eliminate) the money you need to put down on a home, if you're juggling debts in your monthly finances, you may not be in the best position to purchase a home.
If you're spending a large percentage of your monthly income on student loans, car payments, and credit card bills, you may want to reconsider whether owning a home is the right decision, or if you should focus on paying down your existing obligations instead.
5. Buying More House Than You Can Afford
You may hear this one all the time, but buying a house you ultimately can't afford is one of the biggest home-buying mistakes people make. As we've discussed, there's more to consider than your mortgage payment, and committing to a property over your budget can lead to financial ruin.
As a general rule of thumb, your mortgage should never eclipse more than 25% of your total monthly income – and that includes your property taxes and homeowners insurance.
Even if a home seems just slightly more expensive than you were anticipating, biting off more than you can chew may put you one step closer to major debt and even foreclosure.
6. Not Shopping Around for a Lender
When it comes to applying for a home loan, there are several types of mortgages you can pick from.
While many of the options available today (including FHA, VA, and ARM) are designed to make owning a home more accessible for everyone, those options may not necessarily be the best financial decisions.
Instead, consider all of your lender options, shop around for your mortgage, and make the best long-term decision rather than what seems opportunistic.
7. Waiting For the Perfect House
Yes, we mentioned not buying the first house you see, but it's also a mistake to wait for your perfect dream home to hit the market.
If you know exactly what you want in a home, you're in a good place. Unfortunately, your unicorn property may not exist, and if it does, it may be way over your budget.
Instead, recognize what you need versus what you'd like to have, and be honest about the kinds of projects or renovations you're willing to take on to make a good house perfect.
8. Not Saving Enough For a Down Payment
You may have heard about first-time home buyer programs that help reduce or eliminate the amount of cash you have to put down on a home in order to qualify for a mortgage.
While the standard 20% down payment doesn't apply to everyone, don't forget that the more money you put down on your house to begin with, the better off you'll be in the future.
Before you even think about buying a home, be realistic with yourself about your finances, and recognize the amount of money you'll have to put down on your home before setting a budget.
Knowing When and What to Buy
If you've made the decision to buy a home – congratulations! As overwhelming as the process may feel now, these steps are all that stand between you and becoming a homeowner.
Deciding when to buy a home or understanding the true cost of buying a house can be complicated, but it's not impossible to navigate, and the end result is worth the effort.
As you establish your own first-time home buyer guide and timeline of what to do and when to do, make sure to take these eight common home-buying mistakes into consideration. The more you know about what not to do, the better off you'll be in the future!
Clovered Email Alerts
Get Clovered insights in your inbox.
Please enter email address.
Invalid Email Address.