Insurance 101
/
5 Key Things to Consider When Conducting a Home Insurance Review
5 Key Things to Consider When Conducting a Home Insurance Review
182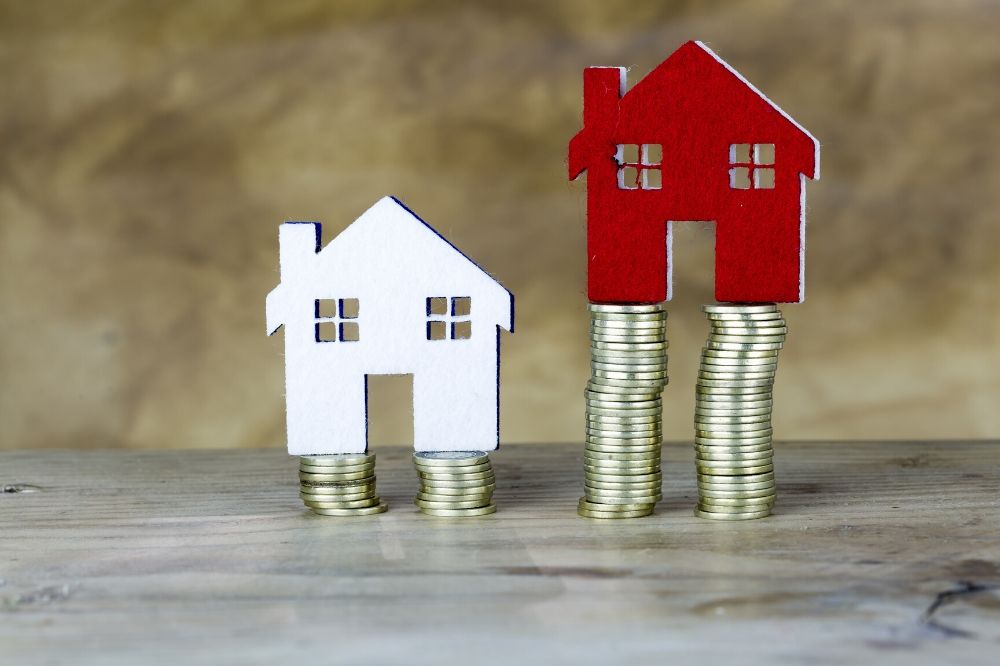 It doesn't matter what kind of home insurance policy you have — whether it's homeowners, renters, condo or landlord insurance — you should be conducting a home insurance review each year and considering key factors of your coverage and your life that have changed or remained the same.
Many policyholders in the United States actually underinsured because they purchase a policy and go into set-it-and-forget-it mode. But things change — some within your control and some out of control.
You don't want to have to call on the insurance policy you've been paying for years and then figure out you're not adequately covered when you need it most. So when you're conducting your home insurance review, make sure you take these considerations to heart.
The most important thing about conducting a home insurance review is to make sure you're adequately covered for anything life may throw your way. By focusing on the amount of coverage you maintain in key areas, your home insurance review can be completed without a hitch.
While homeowners may focus on dwelling coverage, renters may focus on personal property coverage and landlords may focus on both, it's imperative to take a look at each coverage on your home insurance policy and make sure you're adequately covered for the worst-case scenario.
Did you know the average home in the United States appreciates by between 3 and 5 percent every year? Although it depends on the market you live in, size of your home and the number of buyers in the area, to name just a few factors, that's a pretty substantial increase year over year.
The average homeowner also insures the dwelling coverage of their home nearly to the exact dollar amount when the insurance policy is put in place. That means your home could be underinsured by 3 to 5 percent in as little as a year.
We always recommend homeowners figure out the value of their home and insure it to at least 5 percent more than the current value. That ensures their home is covered to the proper dollar amount throughout the year.
Many renters upgrade to newer, better furniture and tend to buy clothes and electronics throughout the year — which isn't a bad thing. The bad thing is that they don't increase the amount of personal property coverage they maintain on their renters insurance policy after these new items are purchased.
Think about it, if you have $5,000 worth of belongings and $5,000 worth of personal property coverage, then you buy a new pair of shoes for $100 and a new spring wardrobe for $1,000, your belongings are underinsured by $1,100.
That's a pretty significant sum of money each renter would have to pay for out of pocket if a fire, or another peril, ripped through the home and destroyed all their belongings.
Unfortunately, condo owners don't rely on just themselves to keep their property in perfect condition. You still have neighbors, so that walls-in policy must have adequate loss of use coverage in the event your neighbor's faulty judgment results in your condo being destroyed and you having to temporarily move out.
Finally decide to buy that new zero-turn lawnmower to cut the grass of your rental properties? If you're storing it at one of your rental properties, you're going to need to increase the personal property coverage of your landlord policy.
Adversely, if you had a terrible tenant who destroyed the place move out and were forced to update the entire property, you could be seriously underinsured for those costly renovations. Make sure you understand the coverage amounts of your policy and make sure everything is up to par.
If you're moving in with a significant other, chances are good they may be added to the master home insurance policy — whether it's for homeowners, renters or condo owners. You'll want to make sure you add up the combined value of all their belongings and then update your personal property coverage to reflect the new amount.
The same can be said with new marriages and marriages that didn't quite work out. Anytime there's more than one person on a home insurance policy and one person moves out, it's always a good idea to focus on the amount of coverage you had and update your policy to the amount you currently need.
Relationship changes could be with you and your agent or your insurance carrier as well. If something's not working in the equation, or they're not a tentative to your needs as you'd like them to be, there's no harm in shopping around for a new policy.
When you're conducting a home insurance review, think about the discounts you may qualify for and bring them up with your agent. Did you get a new roof or wind-resistant windows since your last review? You could qualify for a significant wind mitigation discount if your upgrades meet the standards of your insurance company.
Did you finally give in to the doorbell security camera craze that's sweeping the nation and pair it with a centrally monitored burglar alarm? There's a discount for that. To make sure you're getting the proper discounts you deserve consider the upgrades you've conducted and speak with your agent when it's time for your home insurance review.
While we hope nobody needs to file a claim, it happens every day. When conducting your home insurance review, ask yourself if you were happy with the claims process of your current provider. If you were, great!
If you weren't, talk to your agent about what could've been handled better by all parties involved. If they're not willing to listen, it may be time to let the rubber hit the road and find yourself a new agent or insurance provider.
Insurance is a wild game because there may be two identical homes with two identically living families and two totally different insurance premium prices. While the amount of coverage should always dictate which home insurance you choose, the cost of premiums has a huge impact on the policy you pick.
Consider comparing costs of different insurers when it's time for your home insurance review. Even if you don't decide to switch carriers, getting a quote from multiple providers allows you to put out price feelers of premiums in your area. Get a Quote
Compare multiple policies to get the coverage you need at the price you want.
Sign up for our newsletter to get the latest updates.
Please enter email address.
Invalid Email Address.
Similar Articles