Home Improvement
/
9 DIY Home Hacks to Get in the Holiday Spirit
9 DIY Home Hacks to Get in the Holiday Spirit
286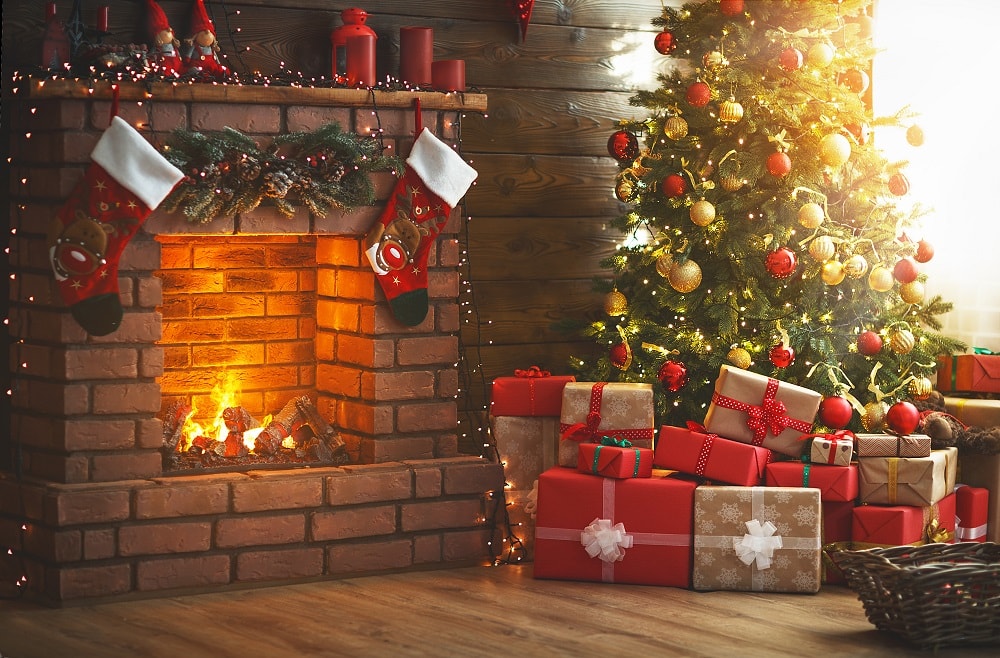 Tis the season for the fresh smell of pine, gingerbread cookies, and decorations galore. There's no time quite like the holiday season to go all-out with your Christmas home decor and embrace the merriment of winter.
Of course, there's no North Pole magic to help transform your home into a complete holiday house. Instead, we've got 10 simple DIY home hacks to help you get into the holiday spirit completely stress-free.
Grab your garland and read on for these festive tips and tricks!
Creating a DIY Holiday House
The holiday season always seems to creep up fast. One minute you're enjoying the 4th of July and summertime barbecues, and before you know it – BAM – holiday music and twinkling lights everywhere.
No matter how excited you get for eggnog and holiday comfort food, there's no denying embellishing your home with the spirit of the season takes a fair amount of time and energy.
Instead of stressing about how to clear space for your holiday decorations (or where you'll put everything when the holidays are over), consider these DIY home hacks as your own private elf around the house to get things done
1. Hanging Lights Made Simple
You don't want to look like a humbug to your neighbors, but you don't want to spend the entire weekend stringing lights around the house, either.
Instead of dealing with cheap plastic fasteners that you'll have to readjust anyway, consider using supplies you may already have around the house.
Binder clips can help secure your lights to the drain or other thin ledges, and all you have to do is clip and go. For brick surfaces, you can use a hot glue gun to adhere lights around your house, and simply pull them down at the end of the season when it's time to put them away.
2. Make Every Tree Look Perfect
Love the smell and ambiance of a real Christmas tree, but hate discovering those glaring gaps between the branches you aren't sure how to hide? Use green garland to wrap around your tree to make the entire thing feel bigger and more full in minutes. This trick even works on artificial trees!
3. Reuse Your Halloween Decor
Are your fall pumpkins still looking lively and festive? Instead of tossing them out, consider painting them white like snowmen, or even add a Santa hat on top. In just a few minutes you'll have repurposed that Halloween decor to fit the winter season.
Got lots of extra holiday bulbs but you aren't sure where to put them? Consider hanging the ones you don't put on your tree from you chandeliers or light fixtures with festive colored ribbons.
Not only is this DIY home hack inexpensive, but it will quickly make your home look like it's overflowing with holiday cheer.
5. Save Time Stringing Lights on the Tree
Your tree is a crucial element in creating a proper holiday house, but getting the lights just right can be a hassle. Instead of making it a two- or three-person job, consider stringing the light in the center of the tree to create a glow-from-within vibe and the perfect ambiance.
Okay, this isn't exactly a DIY home hack so much as it is general advice to keep you from going crazy when it's time to start cleaning things up.
A general rule of thumb for decorating your tree suggests that for everyone one foot of space you'll be decorating you'll need 20 ornaments, 100 lights, and 9 feet of garland. Any more and your house will be overflowing with holiday cheer (and not in a good way).
Arts and crafts come with the territory, especially if you have little ones around. When it comes time to clean up the glitter mess, bust out a lint roller instead of your vacuum or a dustpan. No matter where the glitter ends up when the kids are done playing, you'll be ready to go!
8. Cleaning The Chimney With Care
A roaring fire is one of the best elements of a classic holiday scene, but if you're lucky enough to have one in your home, you know they come with their own set of messy problems.
Just like you line your stove with aluminum foil to keep things from getting dirty, you can apply a double-layer of aluminum to your fireplace floor to collect the ashes and soot by balling it up and throwing it out.
9. Organization Made Easy
All good things must end, and that includes the holiday season. When it's time to put everything away again, organizing your decorations can be a massive headache.
In addition to using clothes hangers to help wrap up your holiday lights, consider using an old egg carton to store smaller ornaments, and apple containers, beverage trays, or plastic cups for bigger ornaments.
Mastering Christmas Home Decor
The holidays usually come and go in a flash, but if you aren't careful, you might spend a lot of your time putting things up just to take them back down again. Even if you're planning on entertaining this season, these DIY home hacks will help get you in the holiday spirit and stay happy about it! Get a Quote
Compare multiple policies to get the coverage you need at the price you want.
Sign up for our newsletter to get the latest updates.
Please enter email address.
Invalid Email Address.