Homeowner
/
3 Down Payment Assistance Grants to Help You Buy a Home
3 Down Payment Assistance Grants to Help You Buy a Home
370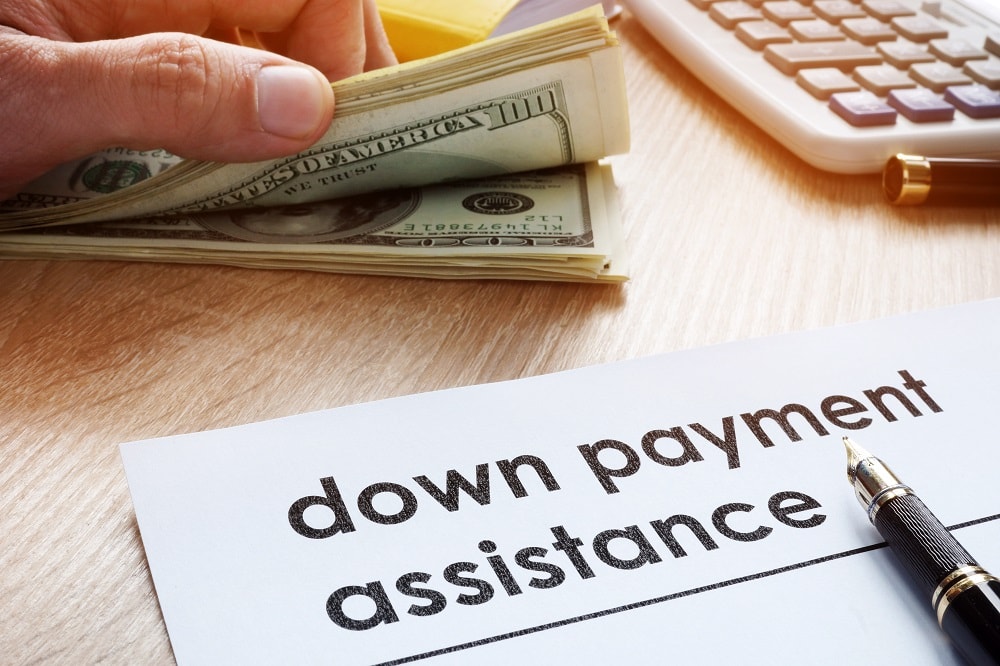 Without question, buying a home is the biggest purchase many people will make in their lifetimes. And if the massive price tags weren't already scary enough, there are tremendous down payments and qualifications to think about too.
Thankfully, first-time home buyers aren't alone. There are plenty of home-buyer assistance programs to make the dream of owning a home a very attainable reality.
If the thought of a traditional 20 percent down payment is holding you back from even considering the possibility of owning a home, these first-time home buyer grants could be the solution you're looking for.
Here are three of the most popular programs you can use to get help buying your very first home.
The FHA Home Loan program is one of the most popular and readily available assistance solutions helping first-time home buyers make their dreams come true.
Very straightforward and easy to understand, applicants with a FICO credit score between 500 and 579 qualify with a 10 percent down payment, while applicants with a FICO score at or over 580 qualify with 3.5 percent down.
As first-time home buyer down payment assistance, FHA home loans can help save families thousands of dollars on their homes up front.
On the median home price in the U.S., $200,000, and FHA home loan would cost buyers with a credit score between 500 and 579 a $20,000 down payment and buyer with a credit score over 580 just $7,000.
Home buyers will be required to show documentation beyond their credit scores, including tax returns, bank statements, pay stubs, and steady employment. Mortgage insurance premium (MIP) is also required, regardless of what percentage down payment is made.
Much like the FHA Home Loan Program, USDA loans are designed to help low- to moderate-income families afford housing in rural parts of the country. Unlike the FHA Home Loan Program, there is no down payment required with USDA Loans, and the mortgage insurance premium is slightly lower.
The good news is that you don't have to live on a farm in the middle of nowhere to qualify for a USDA Loan, as roughly 97 percent of the U.S. is qualified as an eligible location.
3. Veterans Administration Loans
Whether you're an active duty service member or a retired veteran, you may qualify for a loan from the Veterans Administration. It requires zero down payment (with no additional mortgage insurance), significantly reducing the upfront costs of buying a home.
Unlike some other home-buyer assistance programs, veterans administration loans are not specific to first-time home buyers. They can be used on any property you purchase as long as you qualify.
According to the Department of Veteran Affairs, the following classifications qualify for a VA home loan:
An active-duty service member who served 90 consecutive days during wartime.

An active-duty service member who served 181 consecutive days during peacetime.

A service member who has been enrolled in the Coast Guard or Armed Forces Reserves for six years or longer.

A spouse who was married to a service member who died in the line of duty or as a result of a disability sustained during service.
Local Down Payment Assistance Grants
While this guide highlights three of the most common home buyer assistance programs that also work as down payment assistance, you may want to consult the individual state information guide for a full list of programs in your area that can help reduce or eliminate the down payment on your first home.
Finding The Best Home Buyer Assistance Programs
The full list of first-time home buyer grants and down payment assistance programs is extensive and varies significantly based on where you live and personal circumstances.