Homeowner
/
Emergency Assistance Resources to Help You When Disaster Hits
Emergency Assistance Resources to Help You When Disaster Hits
2.6K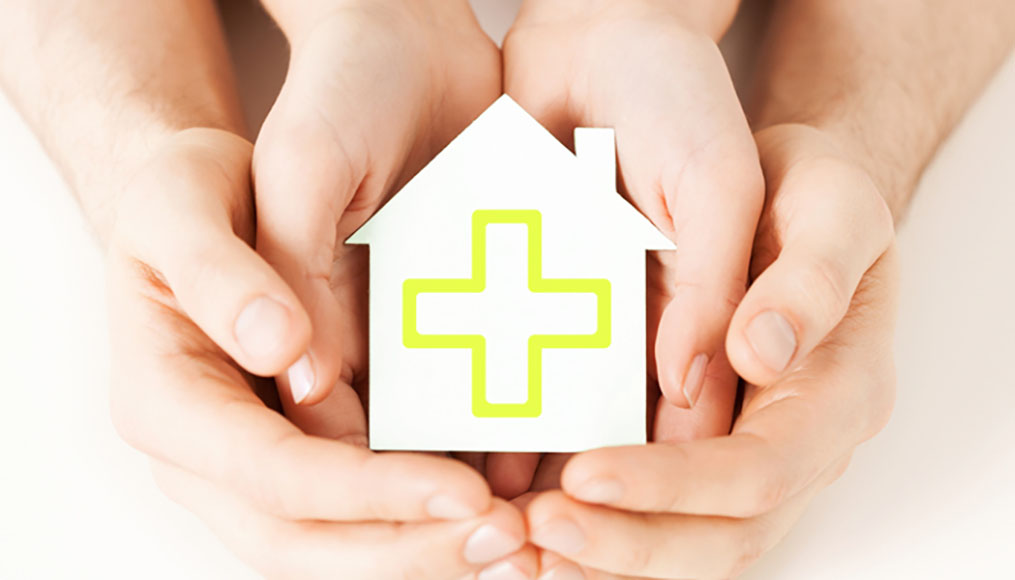 The face of disaster can strike in the form of flooding, hurricanes, tornadoes, wildfires, severe winter storms and many other events that come in all shapes and sizes.
Dealing with a disaster makes everyday life more difficult, especially if you are directly affected and seeking assistance. It's important to know and understand the following resources you may have at your fingertips before disaster arrives.
Emergency assistance shelters should be pop up in your area well before a disaster strikes. Most shelters are on a first-come, first-served basis and they fill up very quickly, so it's best to get a spot while you can. The American Red Cross and Salvation Army post shelters on their website. You can also text SHELTER, followed by your zip code, to 43362 for an automatic update of shelter locations in your area from FEMA.
Transitional Sheltering Assistance (TSA)
FEMA created the TSA program to provide short-term accommodations for people who have had their homes damaged or destroyed by a disaster and will not be able to return for an extended period. They may be able to cover partial or entire costs to stay in a hotel room when the shelters in their area have been closed. Visit fema.gov/transitional-shelter-assistance to see if you qualify for assistance and femaevachotels.com to see a list of covered hotels.
Disaster Supplemental Nutrition Assistance Program (D-SNAP)
D-SNAP is offered by the Disaster Assistance Improvement Program to provide low-income families with food during a presidentially declared disaster. The benefit is commonly referred to as disaster food stamps, which will be given in the form of an Electronic Benefits Transfer (EBT) card.
You may qualify for D-SNAP if a disaster has caused you to repair your home or business; incur additional expenses for a temporary accommodation, evacuation, relocation, personal injury, funeral or to replace food that was lost due to events like flooding or power outages; or you've been terminated, suffered reduced working hours or lost part of your normal income due to the disaster. For more information, visit disasterassistance.gov/get-assistance/forms-of-assistance/5769.
Feeding America helps connect people with food banks on a regular basis and can help people stricken by disaster find the necessary food they need during difficult times. Food banks will open their doors during disasters to provide emergency assistance for those in need. Simply enter your zip code at feedingamerica.org to be paired up with a food bank in your area.
Internal Revenue Service (IRS)
The Internal Revenue Service created the IRS Disaster Assistance and Emergency Relief program to help families affected by disaster. You may be able to take extra time on your taxes, claim disaster-related losses and many more things that could help ease financial burdens caused by a disaster. For more information and to get advice about your unique situation, visit irs.gov/newsroom/tax-relief-in-disaster-situations. You can also contact your local property tax office to find out they offer tax breaks after a disaster.
U.S. Department of Labor (DOL)
The U.S. Department of Labor passed the Disaster Unemployment Act to help provide financial assistance to people who have lost their job or a share of their normal business — both employment and self-employment — due to a presidentially declared disaster. Visit workforcesecurity.doleta.gov/unemploy/disaster.asp or call 1-877-872-5627 to find out if you qualify.
Nelnet and other student-loan providers that work in tandem with the Department of Education may be able to offer forbearance for student loan repayments. Forbearance is a grace period in which you will be able to temporarily stop making payments on your student loans due to a disaster in your area. You must still repay the missed payments with interest, but you will not incur any late fees. Contact your student-loan provider to find out if they can offer you forbearance.
Mortgage payments can work similarly to student loan repayments, possibly giving you a grace period of payments if your home is damaged or destroyed due to a disaster and becomes uninhabitable. Contact your mortgage company to find out if they provide forbearance on payments.
Federal Health Insurance Exchange, Medicaid & Medicare
All three entities may offer enrollment extensions, as well as extensions to complete your monthly or annual renewals if you live in an area that has been affected by a disaster. To get more info, follow up with your healthcare plan.
Some health insurance plans offer relaxed referral requirements, special hotlines, out-of-network service or early prescription refills for people who have been affected by a disaster.
Your local State Bar Association may provide free legal advice and assistance to help you sign up and qualify for FEMA benefits or make an insurance claim for property, life or medical, among other emergency assistance help. Contact your local bar association to get more information.
Federal Emergency Management Agency (FEMA)
FEMA is the most well-known government assistance program in existence. The agency has many nationwide disaster assistance programs and resources that provide direct and local support for people, up-to-date storm information, financial assistance to those who qualify, help to find housing or a shelter and more short-term and long-term benefits. To learn more about what FEMA can help you with in a time of need, visit FEMA.gov or call 1-800-621-3362. Also be sure to check out 5 Questions You've Always Wondered About FEMA.
Disaster Assistance Improvement Program (DAIP)
Similar to FEMA, DAIP helps to pair you with emergency assistance after a disaster, including medical and legal help, housing and shelters, money or credits for food, lost-wage reimbursement, grants and loans for non-covered expenses and much more. DAIP's disaster relief network is one of the most expansive in the country, enlisting 17 federal agencies to provide more than 70 forms of assistance. Visit DisasterAssistance.gov or call 1-800-462-7585 to learn about everything they may be able to help you with.
U.S. Small Business Administration (SBA)
The SBA can help small businesses get back on their feet after a disaster strikes by providing long-term, low-interest loans as a part of its Disaster Loan Program. To learn more about how they can help in your unique situation, visit SBA.gov or call 1-800-827-5722.
In addition to helping people find shelters in their area, the Red Cross provides one of the most expansive archives of disaster relief, emergency assistance and preparedness information on the web. If you've been hit by a disaster and don't have a resource to contact loved ones, the Red Cross will notify them. Visit RedCross.org or call 1-800-733-2767 to get help immediately.
Similar Articles