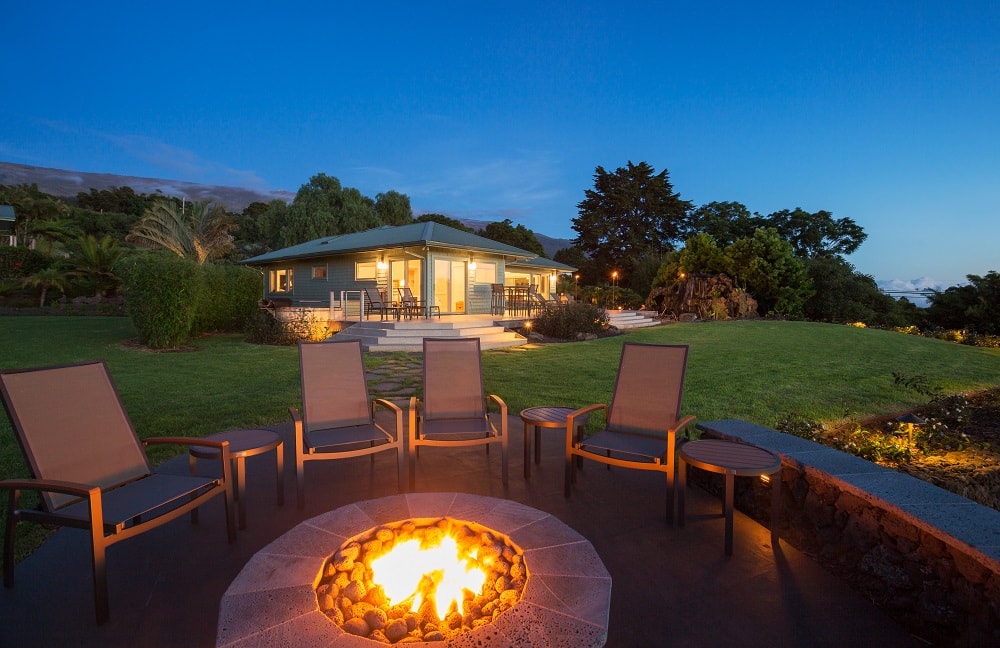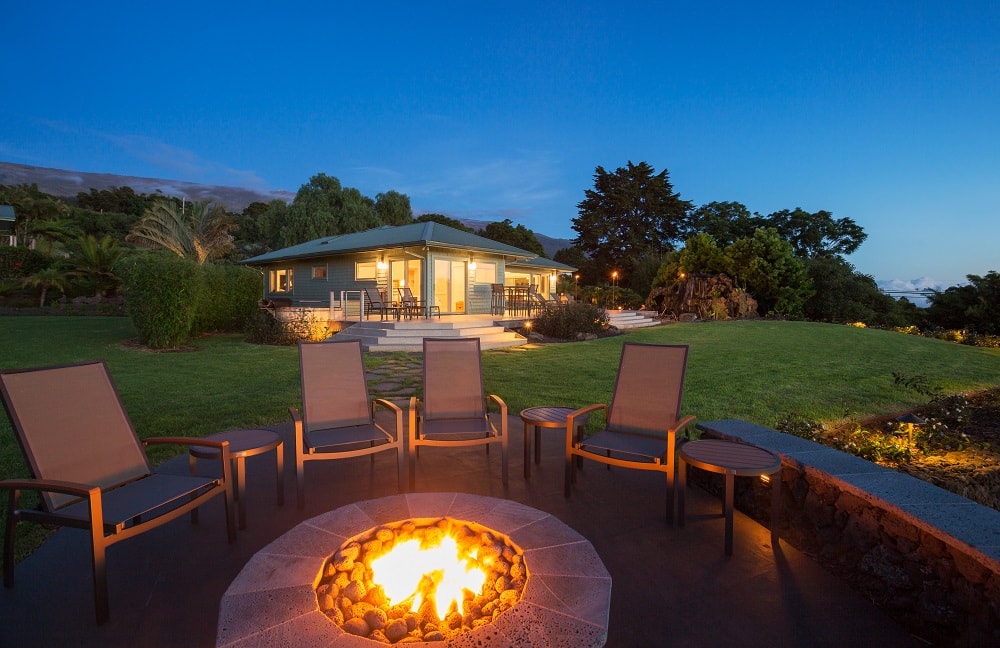 Everything You Need to Know About Installing a Gas Fire Pit
By: Teri Dormer
5 min read
One of the best ways to add a bit of ambiance and functionality to your outdoor space is with a backyard fire pit.
Whether you're looking to install a massive, show-stopping feature, or a small gas fire put to keep things intimate and warm, fire pits can be a versatile element of both decor and furniture.
If you want to avoid the inconvenience (and the smell) of constantly burning wood, you might be thinking about installing a gas fire pit in your outdoor space.
Before you start getting your DIY on, we're covering everything you need to know about managing propane tanks, installing a gas line, and general fire pit safety.
Installing a Portable Gas Fire Pit
If you've decided to buy (or build) a small gas fire pit, the odds are you'll be looking at something portable that can be used in the yard or on a deck.
The very first step in installing your new fire pit is picking the perfect spot for it to live in your yard, at least most of the time.
Even with portable fire pits, you don't want to move the structure every time you use it, so picking a spot that's relatively level and free from low-hanging trees or branches is a good first step. Even with small fire pits, if you're installing the structure on a wooden deck, you'll need to invest in a concrete pedestal to create a safe environment.
Another key consideration in installing a gas fire pit is understanding the BTUs (British thermal units). The higher the BTUs, the bigger the flame your gas fire pit will produce. If you have a higher BTU, that's another element to take into consideration when placing your fire pit.
With smaller, portable gas fire pits, you'll likely be using a propane tank instead of installing a permanent gas line. It's important to make sure your propane tank is properly connected to the valve on your structure and that the seal is tight. Keep your propane tank (which also needs to be set on a flatter surface) in mind when deciding where to install your pit.
Installing a Permanent Gas Fire Pit
If you're looking to pull out all the stops and spare no expense, you may be purchasing and installing a permanent gas fire pit that involves running a gas line to provide the proper ignition.
Installing a permanent gas fire pit starts with understanding the kind of permits and permissions you'll need before you start building. You still need to pick a preferred location for the structure, but it's important to recognize that you may need to file a permit request with the city, your neighborhood, and even your homeowners association before you can start.
When it comes to installing a gas line to feed into a permanent gas fire pit, you'll likely want to hire a professional to tackle the job for you. Fire pit safety is important for you and your family, and gas lines can be extremely dangerous if they aren't installed correctly from start to finish.
You may be wondering; "Can I burn wood in a gas fire pit?" The short answer is no! The structure will get too hot if you try to burn wood in a gas fire pit, which can create a safety hazard and cause your fire pit to crack or splinter.
General Fire Pit Safety
Whether you go big or small, fire pit safety is a must! Here are just a few safety precautions you should be exhibiting at all times:
Clear all flammable objects away from the fire pit before you try to light it.

Keep dirt and rocks piled up around the base of your fire pit if you don't have a concrete pedestal to keep fire from spreading.

Keep your fire pit covered at all times when not in use. This will help prevent things from being trapped inside the fire pit and creating a safety hazard.

Check your fire pit drain before turning on your propane tank or gas line to ensure any debris have a proper means of escape.

Have a functional fire extinguisher available at all times if you plan to use or install a fire pit in your yard. Make sure everyone knows where to find the fire extinguisher and how it works, including teenagers and children.
The Beauty of Backyard Fire Pits
It's easy to understate the beauty of adding a fire element to your yard space. If you want to avoid having to burn wood to create the warmth and ambiance you're looking for. Instead, consider opting for a gas fire pit, even a small one, that utilizes a gas line or a portable propane tank.
In terms of fire pit safety, the biggest question is often where to install the structure and ensuring you don't create a fire hazard in or around your home. If you're still unsure, you may want to hire a professional to help you or to provide advice on where or how a gas fire fit will fit best in your space!
Clovered Email Alerts
Get Clovered insights in your inbox.
Please enter email address.
Invalid Email Address.