Insurance 101
/
Everything You Need to Know About Mobile Home Insurance
Everything You Need to Know About Mobile Home Insurance
234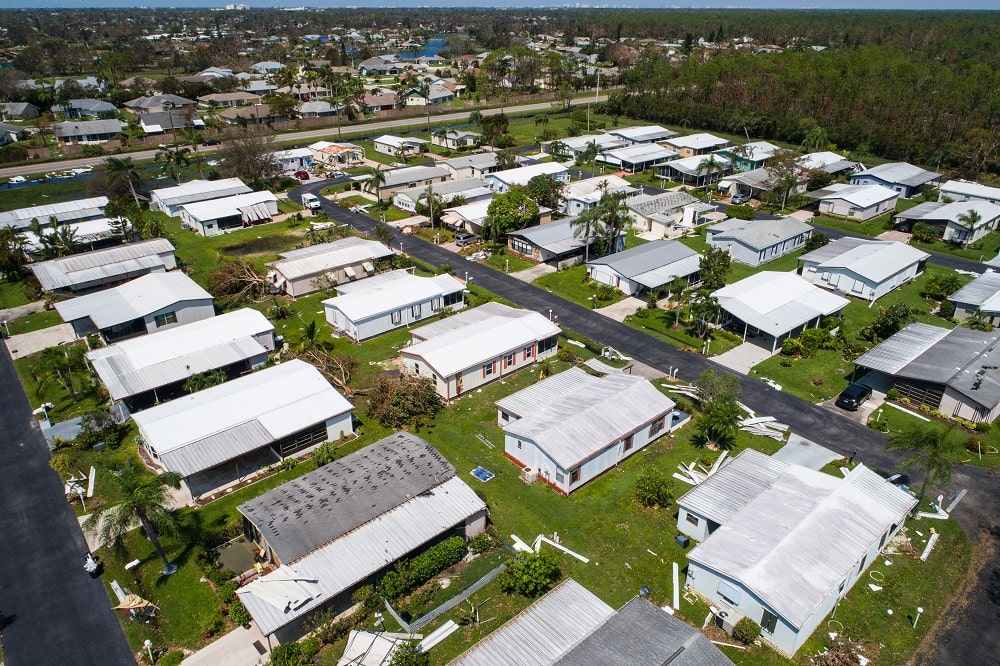 It might surprise you to learn that homeowners insurance isn't technically required by law. Under certain circumstances, you might own a home and chose not to protect it with insurance coverage (although we certainly don't recommend it).
Of course, that coverage may be required by your mortgage company or your homeowners association, so it's rare that a home would have no coverage at all.
The same is true of mobile home insurance (sometimes referred to as manufactured home insurance).
If you own a mobile home, or you're thinking about buying one, you might be curious about what the general similarities and differences are between a homeowners insurance policy and mobile home coverage. Let's explore below.
What Does Mobile Home Insurance Cover?
Like standard homeowners insurance coverage, mobile home insurance coverage falls into three main categories:
Liability coverage

: Protects against the legal and cost ramifications of someone else getting hurt in your home.

Property damage

: Protects against the cost to repair or replace your personal possessions if they're damaged in a covered accident or stolen from your home.

Physical damage

: Protects against physical damage to your home by events covered in your policy. These typically include vandalism, burst pipes, fire, wind and hail, and falling objects.
Your policy may include other protections, including reimbursement for your cost of living if your home is inhabitable during repairs from a covered event or trip collision repair if your mobile home is damaged while being moved from one location to another.

Get a Quote
How Much is Mobile Home Insurance?
On average, mobile home insurance costs between $200 and $1,200 a year. As with any insurance policy, there are a number of variables that factor into the cost of your mobile home insurance premium.
The location of your home, the total cost to replace your home in the event of catastrophic damage, the policy limits you select, and the deductible you agree to.
If the monthly payments on your mobile home insurance policy seem too high, you may want to consider raising your incident deductible or shopping around for a different provider.

Get a Quote
Mobile Home Insurance Companies
You may already be aware that not all major insurance carriers offer mobile home or manufactured home insurance. Still, there are a number of options available, including some companies you may already have other policies with.
In some cases, major insurance providers offer mobile home protection through a third-party affiliate. Being able to bundle your premiums together (including auto coverage and any other policies you might be enrolled in) can help you save money across the board.
If your mobile home insurance is offered through a third-party provider, ask your representative if this impacts your ability to bundle and save.

Get a Quote
Your Options For Manufactured Home Insurance
When it comes to mobile or manufactured home insurance and your options for mobile home insurance companies, the general coverage options and costs are determined by similar factors as standard homeowners insurance.
While you may not be able to find coverage from all of the major providers, many (including Allstate, Farmers, Geico, and Progressive) have plans to meet your needs.
When you're shopping around for coverage, don't forget to ask about available discounts for bundling together your different premiums to help you save on your insurance rates year round!
Similar Articles