Homeowner
/
The Ultimate First-Time Home Buyer Checklist
The Ultimate First-Time Home Buyer Checklist
2.1K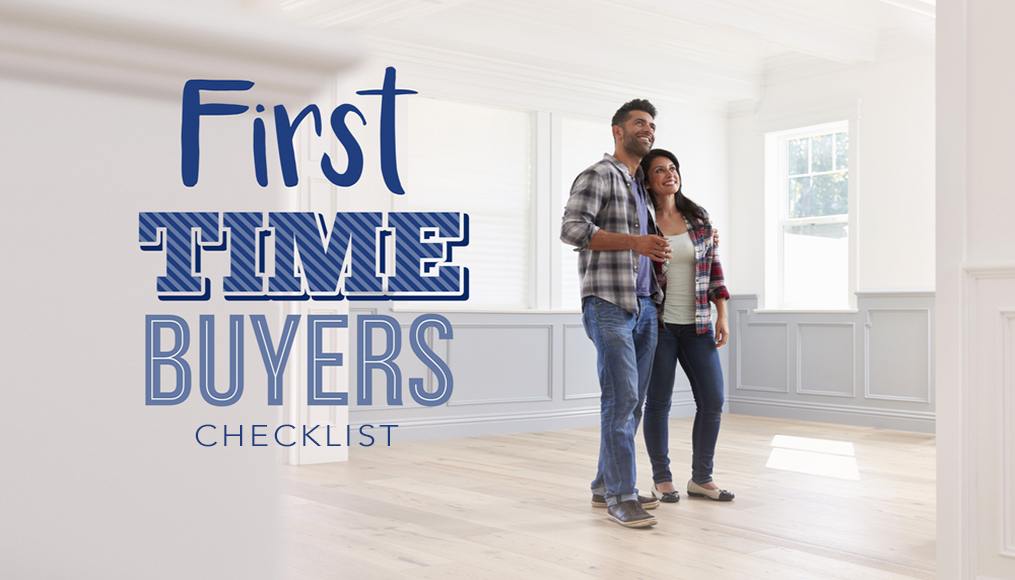 So, you're finally ready to make the great transition from renter to homeowner. Congratulations! From having a yard of your own to the freedom to design and decorate however you want – there's so much to look forward to!
Before you start signing up for notifications on home searching websites and picking out new furniture, it's important to recognize how complex the home buying process can be. It doesn't happen overnight. If you aren't careful, you could fail to meet your target move-in date, accidentally end up with a mortgage rate that's too high, or even in the wrong house entirely.
But don't let that discourage you! By using our first-time home buyer checklist and timeline, you'll be covered every step of the way.
Where to Start for First-Time Home Buyers
Money Matters: 9-12 Months Before Move-In
The very first step in buying your first home is simple: determine exactly how much house you can reasonably afford to buy.
Before you start imagining the perfect house for your first-time home buying experience, it's important to make sure you don't accidentally overshoot a budget you can afford to live with for the next 30 years or more.
Instead of planning for a higher income in the future and pre-spending it on a home you might not be able to afford today, consider using an online loan calculator or worksheet to determine what a monthly mortgage payment would look like for you and your family on the total cost of a home.
In order to understand what your mortgage would look like, you need to check your credit score online and have a fairly good idea how much debt is in your name. Higher credit scores and lower debt-to-income ratios typically equate to lower interest rates and a more manageable mortgage.
Next, start thinking about how you'll pay for the down payment on your home. In many cases, a 20% down payment is traditional, but isn't always necessary. Start researching conventional loan options and FHA loan requirements to understand what you qualify for and how much cash you'll need on hand to satisfy the down payment on your new home.
Putting Down Roots: 6-9 Months Before Move-In
Now that you have a budget in place as a first-time home buyer, the real fun begins!
Start thinking about what you really want from your new home. What are your must-have, non-negotiable items (like a yard for your pets or proximity to your job) and separate those priorities from the things that will be "nice to have." Have an open and honest discussion with your partner if you're going into the home buying process together, and be clear about what you're willing to sacrifice and what you aren't.
As any good realtor will tell you, don't forget about location, location, location. Now is the time to make a firm decision about where you want to live, not just the kind of house you want to buy. This means understanding the median home price in your target neighborhood, crime rates, weather concerns, and how close you need (or want) to be to schools and work.
Home buying tip: External factors like crime rates and weather concerns will also play a role in how much your homeowners insurance will cost. Opting for a safer neighborhood or a home outside of flood level will help you save on your monthly home insurance premiums.
Getting Your Financials in Order
Crossing Your T's and Dotting the I's: 3-6 Months Before Move-In
Now that you've decided what you're looking for and where, you can start looking for a realtor to help you put the pieces of your puzzle together and make your first-time home-buyer dreams a reality. You may also want to consider a mortgage broker that can help you secure the best rate on your home loan, or a buyer's agent specifically to negotiate with sellers.
Now is also the time to start getting all of your finances in order. The more information you can bring to the table when you meet your agents or broker, the more smoothly the process will go. Make sure you have copies of all the necessary financial documents, including two or three years' worth of tax returns, bank statements, pay stubs, employment forms, and retirement accounts.
No Surprises: 2-3 Months Before Move-In
You should already be on track for this, but with all of the financial information on hand, it's time to get pre-approved for the home loan of your choice. From conventional loans to FHA loan requirements and more, getting pre-approved before you decide on a specific house to buy makes sure there won't be any disappointment or heartbreak down the road.
If you previously hired a mortgage broker, now is the time to sit down with them and make sure you're truly approved for the home buying budget you put in place. And remember, just because you may be approved for more money than you anticipated doesn't mean you should spend it! You're going to have to live with your mortgage for a very long time, so make sure it's comfortable and easy to manage.
Now you can narrow down your house list to the final two or three options that fall specifically in your budget and meet all of your needs. Your realtor should be able to narrow that list down even further so you can officially make an offer on a home and order the required home inspections prior to closing.

Get a Quote
Closing on Your First Home
Moving Time: Final 30 Days Before Move-In
If you've gotten this far, you're in the home stretch! Double check that all your documents are in order prior to closing and prepare for a final walkthrough on your new house.
This is also the time you might want to start thinking about homeowners insurance and the necessary coverage you'll need to protect your new investment. There are several factors that go into picking the right home insurance companies and determining exactly what level of property insurance is right for you.
Your homeowners insurance rate won't be an arbitrary number, so familiarize yourself with the various elements that make up a home insurance premium. You can read more about those factors here to make sure you're fully prepared to select the perfect coverage and home insurance company for your family.
Finally, make sure you have a bank wire or cashier's check ready to finalize the down payment on your house at closing, and you'll officially be ready to schedule the movers and transition into life in your new home. Congratulations!
Similar Articles