Insurance 101
/
How to Navigate Gig Economy Insurance in the Sharing Economy
How to Navigate Gig Economy Insurance in the Sharing Economy
625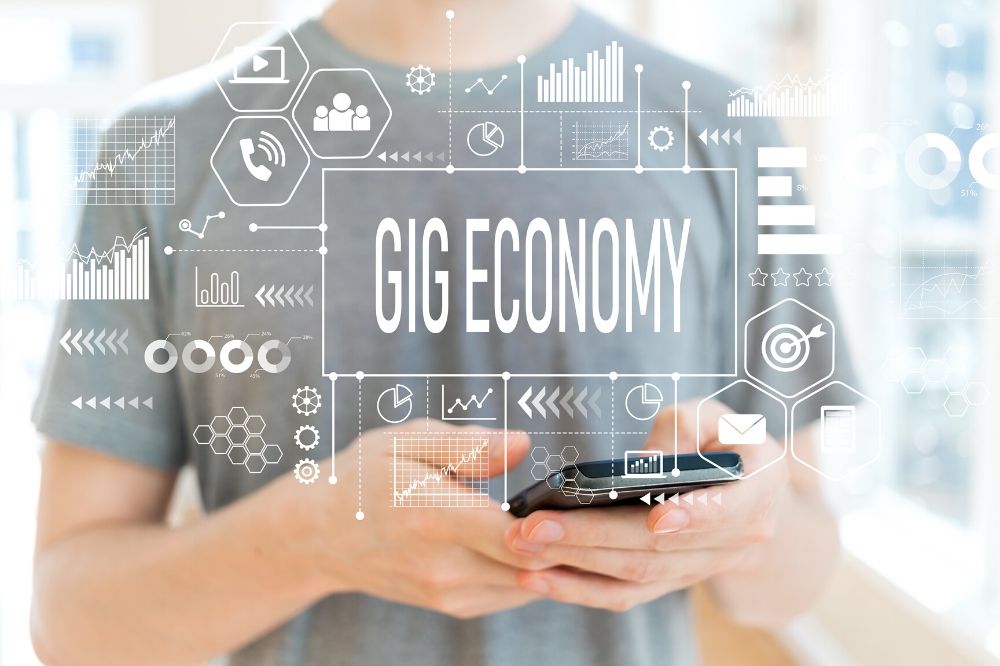 In today's modern gig economy (sometimes referred to as the sharing economy) the sky is truly the limit in the ways you can take up the mantle of being self-employed.
While in years past the only type of insurance coverage a business owner might need was exactly that – business insurance – the gig economy is a different beast. Whether you're a rideshare mogul or dealing in rental property, insurance coverage is different in the gig economy.
If you're relying on standard policies like renters coverage or auto insurance to protect you in the gig economy, there may be some crucial gaps in your protection. Let's explore.
When it comes to the gig economy, there's no one specific way to quantify people who work in these shared workforces.
Whether you take up ridesharing one weekend every other month, or work as a full-time landlord across multiple properties, one thing is certain: if you're using your own property for work, you need the right insurance coverage.
Working in the gig economy is supposed to be as easy as taking advantage of it as a customer. When you need a ride, you simply open up the app and request one. When you need a job, you open up the app and wait for the request. But gig economy insurance may not be so straightforward.
Navigating Rideshare Insurance
One of the most common gig economy jobs is in the rideshare space. When you get in your car, you have a personal auto policy to protect yourself and the drivers around you.
When you drive for popular rideshare providers like Uber or Lyft, the companies themselves provide a certain level of coverage to protect you and your passengers, but it may not be enough.
When you're waiting for your next customer request, you only have liability coverage, which may not help pay for damages to your vehicle if you're involved in an accident.
Instead, almost all of the major insurance providers have begun offering specialized rideshare insurance to add an additional layer of protection for drivers and their passengers when they're working.
These hybrid or add-on policies boost your personal auto coverage and help bridge the gaps between standard coverage, and the added liability of driving with passengers in your car.

Get a Quote
Deciding on Rental Property Insurance
Not unlike rideshare coverage, if you're going to take on rental properties for short-term home-sharing websites, your standard coverage may not be sufficient to protect you and your property from the nuances of the shared economy.
Landlord insurance covers damages or loss to a home you own and are currently renting to someone else. In addition to protecting the dwelling (home) and other detached structures (garages or fences), landlord insurance includes coverage for any personal property you use to service the property.
Landlord insurance also includes landlord liability protection. When people pay you to rent out your home, you become responsible for their protection to a certain degree.
Landlord liability protection can cover the cost of medical or legal bills when someone is injured in a home you own and you're been found negligent or at fault.
If you have to renovate or make repairs to the home, your rental property insurance may even offer coverage to protect the property until it's ready to be lived in again.

Get a Quote
Protecting Your Business Ventures
The gig economy is constantly evolving, and that means you should constantly be asking questions about the kinds of coverage options that can protect you, the people you service and your property while "on the job."
If you're unsure what kinds of gaps may exist in your current level of coverage, call your insurance provider today to ask about these add-on policies that can help give you the gig economy insurance you need.

Get a Quote