Home Improvement
/
How Do Home Improvement Loans Work and How Do You Get Them?
How Do Home Improvement Loans Work and How Do You Get Them?
201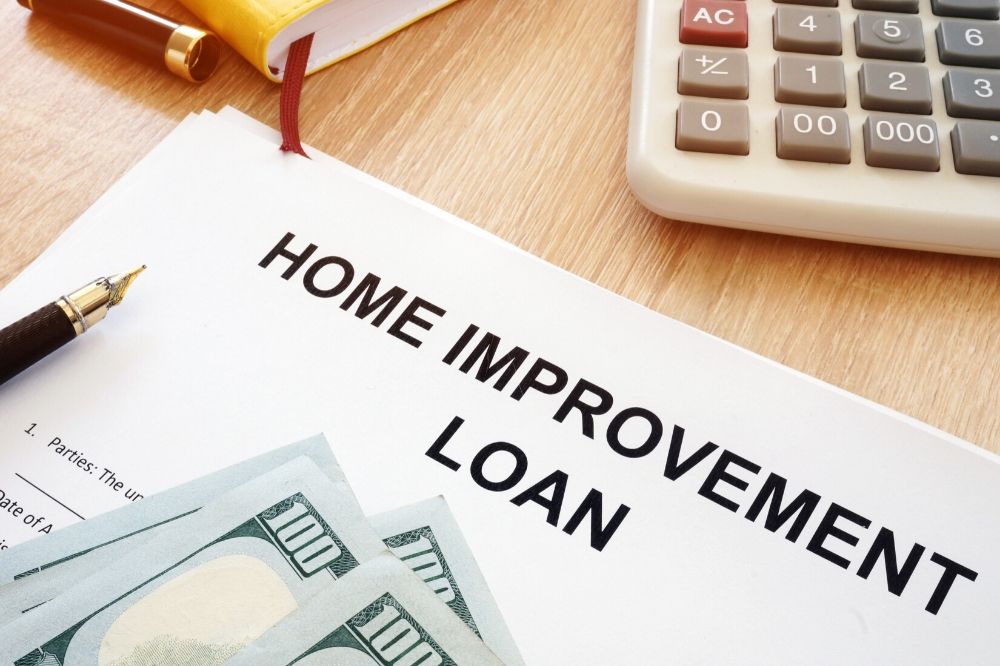 Depending on the type of home improvement loan you're eligible for, and which you decide is best for your particular situation, a home improvement loan can mimic the more traditional method of a lender and you — or you can use your home as collateral.
Although the latter method of home collateral is often used amongst homeowners looking to make major repairs or improvements to their home, it also involves the potential of losing your home should you fail to repay the loan.
Before we dive into how home improvement loans work, how to get approved for one, if you can add renovation costs to your mortgage and much more, we'd be remiss if we didn't break down certain situations that call for a loan and certain that don't.
Home improvement loans should be reserved for those individuals looking to make crucial repairs and updates to their home that make it livable. That doesn't include putting nicer touches on the home in the form of new granite countertops, sleek tiles or something similar.
Those updates should be paid for in cash. And if you don't have the capital to make those upgrades, you may want to reconsider the wants and needs in your home.
Home improvement loans should only be used for things like repairing a roof, which has been damaged or is outdated, and is creating a living problem in the home like leaks or holes. It can be used to replace a toilet or shower that needs to be repaired or replaced and isn't covered by insurance.
To decipher whether or not a home improvement loan is the right thing for you, you must first decide if you can feasibly live without the update or not. If your living situation has been significantly hampered by a big problem, it may be time to tap into extra money.
How Do Home Improvement Loans Work?
Home improvement loans work when you tap into your home's equity or receive money from a qualified lender which funds improvements or repairs made to your home. Depending on the route you go, you can get the funds by using your home as collateral to tap into its equity or consult a private or government lender to receive the funds.
If you decide to go the collateral route, you're receiving a secured loan, which means the lender's money is guaranteed by an expensive entity (your home) in exchange for a designated amount of money.
Since secured loans are backed by collateral, they are usually used when a homeowner needs more money. It also means the lender may take your home if you fail to make timely payments or pay off the loan in full when it's due. So you need to be careful and sure of your method of repayment when choosing a secured loan.
Unsecured loans aren't backed by any collateral, which may be good if you don't want to risk any assets. However, unsecured loans won't provide nearly as much money as secured loans and, if you fail to pay, the lender may still be able to come after your assets.
How to Get Home Improvement Loan
To get a home improvement loan, you can go to your mortgage lender to get a home equity loan, refinance your home or tap into a home equity line of credit (HELOC); tap into government resources for those people living well below their area's median income; directly contact a lender; or open a zero- to low-interest credit card.
Sound confusing? It's really not that complicated since you must choose only one option to get a home improvement loan. Depending on the loan type, you may be able to tap into that loan — and pay it all back — during a 5-year to 30-year timespan.
Best Way to Finance Home Improvements
A home equity loan is the best option, and it simply taps into your home's equity to borrow money against what you currently owe on the home and what it's worth. If your home is worth $250,000 and you only owe $150,000 on your mortgage, you may be able to get a home equity loan for the difference, which is $100,000.
A refinanced home loan is similar to a home equity loan, but it required homeowners to refinance their home and get a different mortgage. This method allows you to borrow money for a longer period of time (up to 30 years), but it also requires the same fees you paid when closing on your home the first go around.
3. Home Equity Line of Credit (HELOC)
A home equity line of credit (HELOC for short) works similarly to both previously mentioned methods, but it only allows homeowners to tap into 85 percent of their home's equity. So in the same scenario as the home equity loan example, those taking a HELOC could only receive up to $85,000 as a loan.
Personal loans are best for those people deciding against using their home as collateral for a home improvement loan. Personal loans typically have much higher interest rates and must be paid off much quicker than the previous three options.
For people whose income is less than 50 percent of their area's median income, a government-based FHA Title I Loan can provide a loan up to $25,000 that must be used to repair or replace things in the home that make it livable.
6. Section 504 Home Repair Program
If your family is making less than 50 percent of the area's median income and don't qualify for an FHA Title I Loan, a Section 504 Home Repair loan may be your answer. These loans are designated for people with poor credit who desperately need repairs. The loan amount caps out at $20,000 but keeps a low, 1 percent interest rate throughout.
If you only need to do a few thousand dollars worth of repairs and you don't want to take out a loan, you may opt for a 0 percent interest credit card. This allows you to tap into interest-free money for up to 18 months. Just make sure you pay it back in full when it's due.
Which Home Improvement Loan Is Right for Me?
Each family has their own specific needs — and their own specific repairs they need to conduct. Unfortunately, home improvement loans are not a one-size-fits-all solution, so you'll need to weigh the pros and cons of each loan type before you choose whichever one is the best fit.
Similar Articles