Renter
/
How to Avoid Apartment Scams and Rental Fraud
How to Avoid Apartment Scams and Rental Fraud
567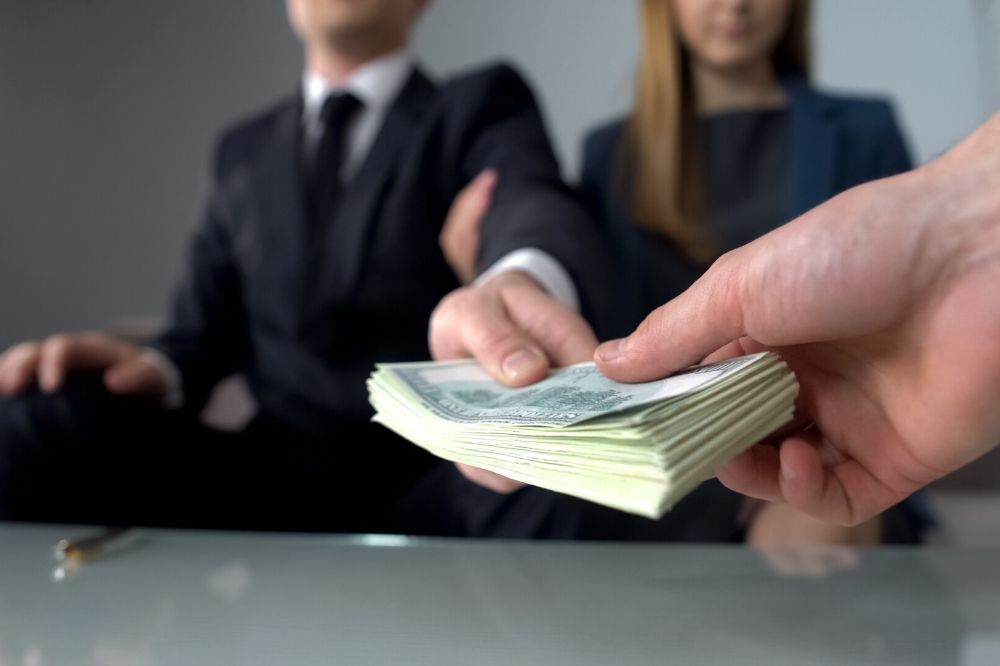 When you're trying to find an apartment in a high-demand area, or with a rent price that won't force you to live off microwaved noodles multiple nights a week, you have more to worry about than square footage or how many flights of stairs you're going to be walking up.
Apartment rental scams are real and big cities, where apartments can be difficult to source or afford, are typically the most common targets.
If you're on the hunt for a new home, you need to know what the most common housing scams look like before it's too late.
How to Spot Apartment Rental Scams
Just like any other type of scam, rent fraud is always evolving. These are some of the most common red flags you can look out for, but a good mantra to hold when you're on the hunt for a great deal in a big city is simple: if it looks too good to be true, it probably is.
In the meantime, here are the most popular examples of apartment rental scams you should avoid at all costs.
If you find an apartment online that seems to check all of your boxes (and then some) and falls right into your budget, you might be tempted to jump on the listing and give the landlord everything they're asking for before someone else puts in an application.
If one of the things they want before you even have a chance to sign the lease is money, specifically cash or a cashiers check, you should have little warning bells going off in your head.
Whether the money is for a finder's fee or a "security deposit," any request for money before seeing the apartment or signing a lease is a major no-no.
Always See an Apartment Before Signing a Lease
In the same vein that you shouldn't give a "landlord" or property manager money before seeing an apartment, you shouldn't sign any official documents or lease agreements without touring the unit first.
Even if there's an actual apartment tied to the address on the lease, it might not be the same one you've seen pictures of online, and it might not be in the condition you expect.
Bait-and-switch is just as common of a housing scam as rent fraud, and it could be connected to a legally binding contract.
Never Share Personal Details Online
Sometimes a property manager trying to scam you online won't ask you to send money or even sign a lease, but they may still ask for your personal details before meeting you in person or before you've seen the unit.
Your personal information, including your address and social security number, should only be given out when you're absolutely certain the person you're meeting and the apartment they're offering are legitimate.
Make Sure The Listing is Unique
When you see a listing that looks enticing but you aren't entirely sure if it's real, start by looking up the address first. Compare the pictures of the building online to the pictures in the listing to make sure things line up.
You might also want to make sure the listing isn't a duplicate or that the images haven't been stolen from another, no-longer-available unit.
What Happens if You're a Victim of Rent Fraud
If you notice an online listing that starts to give you a bad feeling, the best thing you can do is flag the listing on the website it's hosted by. Unless the apartment is being shared on social media, most apartment finder sites will take down the listing and investigate based on your warning.
If you gave the owner of the listing any money or your personal details and determined the listing to be fraudulent, call the local authorities immediately. You may be able to provide critical details in helping them catch or prosecute the people behind this fraud.
Avoiding a Housing Scam Before it Happens
Without a doubt, the best solution for apartment scams is to avoid them before they happen. If you have the slightest doubt in the listing you're considering or something starts to feel off about your communication with the listing manager, take all the necessary precautions to protect yourself and your money.