Home Improvement
/
How to Avoid Storm Chaser Roofing Companies and Their Scams
How to Avoid Storm Chaser Roofing Companies and Their Scams
367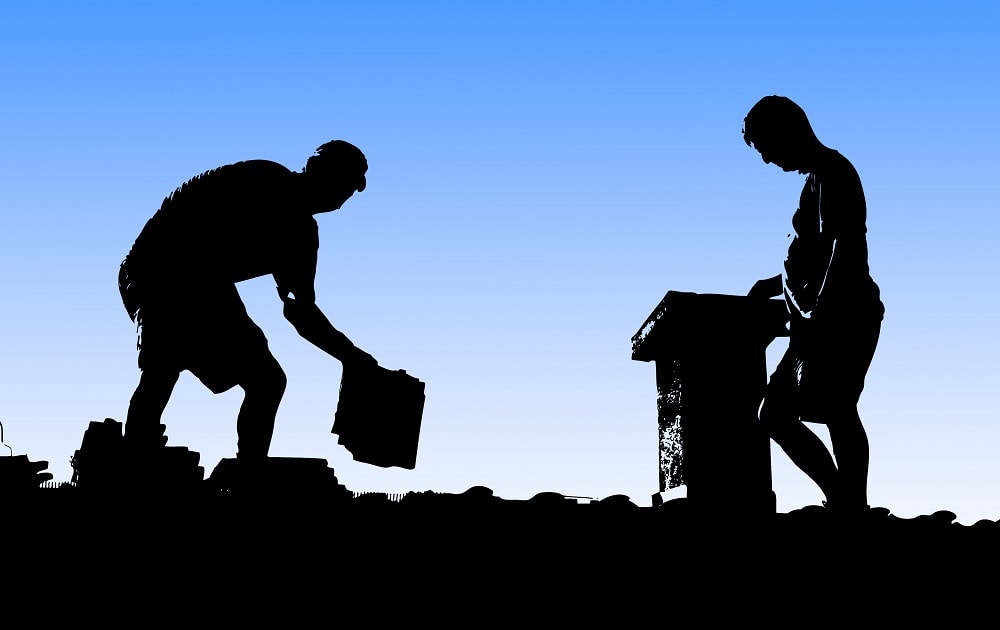 If your neighborhood has recently experienced severe weather damage (like hail or a tropical system) you might suddenly find yourself inundated with roof contractors making promises that just seem too good to be true – and they might be.
Storm chase roofing companies are one of the oldest scams in the books, yet every year, hundreds of homeowners fall for their tricks leaving their home in even worse condition after the insurance money has dried up.
Here's what you need to know about roof contractors and how to avoid getting taken advantage of.
How to Spot Storm Chaser Roofing Companies
There are a few easy ways to spot a "storm chasing" roofing company that may be looking to take advantage of you after your home has experienced major damage. Here are just a few of the warning signals to be on the lookout for:
Roofing contractors or companies who show up uninvited after a major storm has passed and may be based "out of town."

Roofing contractors who offer to repair or replace your roof for far less than the expected amount.

Companies that claim to either represent your insurance company or say they were sent by your insurance company without any proper documentation.

Roofing companies that apply high-pressure sales tactics or pass out leaflets and flyers throughout your neighborhood.
While not all traveling roofing contractors may be looking to scam you or your insurance company, many are.
Roofers who show up almost immediately after a storm has passed and offer to inspect or replace your roof for free should send red flags. It's also very important to recognize that your insurance company will always communicate with you before sending out a contractor to conduct any repairs on your home.
Questions to Ask Your Local Roof Repair Contractors
After a major storm, finding local roof repair contractors who are available to provide immediate assistance can be difficult. In these moments, you might feel grateful for the company who comes knocking and offering to begin working on your home as quickly as possible.
Before you hand over any of your personal information, here are three very important questions you should ask every contractor in advance.
Do Your Roof Contractors Have Insurance?
Any legitimate roofing company will be licensed and insured. You should always ask to see and validate all of their documentation prior to signing any kind of contract or document entitling them to work on your home or receive payment.
If a company claims to represent your homeowners insurance company, you should still request to see these documents from the contractor and validate that all of the information provided checks out.
Where Can You Read Reviews of Their Work?
Having your roof repaired or replaced is often one of the biggest home improvement projects you'll ever undertake as a homeowner. As with any contractor you might hire to work on your home, it's important to do some research before agreeing to service.
After you've validated a roofing contractor's license and insurance coverage, ask them where you can read reviews of their work. In avoiding roofing scams, specifically, research the company and their credentials through accredited review sites (including the Better Business Bureau) for first-hand accounts of their work and pictures of completed projects.
Can You Visit Them During Office Hours?
One of the easiest ways to identify storm chaser roofing companies who may be looking to scam you and your insurance company is the claim that they operate "out of town."
In many cases, these roof contractors (sometimes referred to as roofing gypsies) have no physical place of business, so they can't be tracked down after it becomes obvious they're running a scam.
While you may want to work with local roof repair contractors to be safe, even a traveling roofing company should have a physical business address you can validate and potentially visit prior to signing a contract.
When it comes to dealing with roofing contractors, some roofing scams are easier to spot than others. The "storm chaser" scam is one of the oldest tricks in the book, but it still works.
In a moment of panic and need, you may be quick to believe the company that comes to the rescue promising to repair or replace your roof at little to no cost to you.
In many cases, these scams can leave your home in even worse shape than it started in, with no way to hold the original roofing company accountable for their work. This guide should help you identify a storm chasing scam before it happens and avoid any additional damage to your home in the process. Get a Quote
Compare multiple policies to get the coverage you need at the price you want.
Sign up for our newsletter to get the latest updates.
Please enter email address.
Invalid Email Address.
Similar Articles