Home Improvement
/
How to Avoid These 4 Common (and Costly) Remodeling Mistakes
How to Avoid These 4 Common (and Costly) Remodeling Mistakes
3.6K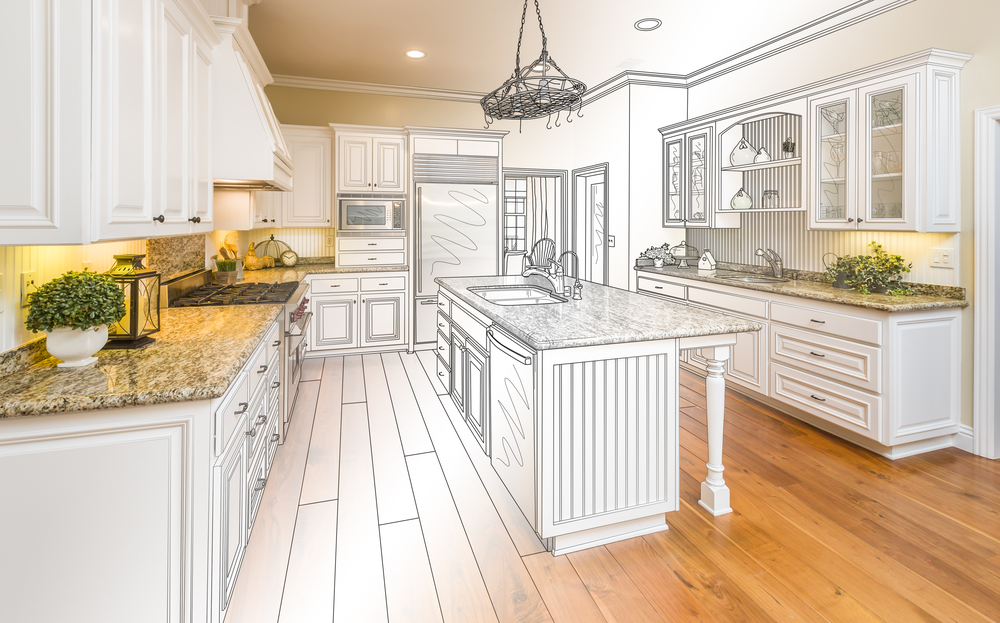 Whether you've outgrown your existing space, or just felt inspired by one of the many home remodeling shows on TV, you may have been bitten by the renovation bug.
After all, who wouldn't love a redesigned open-concept kitchen or a full master en-suite to come home to every day?
Bringing your remodeling ideas to life can transform the way you think about your home, but not if you bite off more than you can chew. Here are four of the most common miscalculations people make trying to be their own handyman, and the remodeling tips you need to know about before you start:
1. Missing the Budget Mark
No matter how big or small your home improvement project is, there's always going to be layers of cost involved. If you're too focused on the destination, and less detail oriented in the planning stages, you might find you've overextended your spending allowance before you even begin.
In addition to materials (and labor if you're bringing in a contractor or crew), it's important to take the age of your home and the potential for damages along the way into consideration.
One or two unexpected "surprises" lurking behind the drywall or in between the floorboards could completely derail your budget, so factor in an extra 10% to 15% in spending costs just to make sure you're prepared for any bad news.
2. Opting for Home Remodeling Trends
Trends are destined to go in and out of style, and your home remodeling ideas are no different.
Renovation and design shows on TV may reinforce the notion that hardwood floors and quartz countertops are the only acceptable updates for your home, but you may fall out of love with those finishes once you're stuck looking at them day in and day out.
Instead consider the entire layout of your house and the design styles that speak to you (and your family) personally. There's no one correct way to remodel your house, and there are plenty of outlets for inspiration to match your specific taste.
Seasoned pros and renovation rookies alike can fall victim to this costly mistake. Imagine you're remodeling the kitchen cabinets and need to take measurements of each space to purchase the right materials.
Entirely by accident, you miss a measurement along the way by half a centimeter. It might not seem like a lot on paper, but when the new cabinets are delivered and nothing fits where it's supposed to go, you'll quickly learn how important precise measurements are to home remodeling.
"Measure twice, cut once" is a common saying in the world of home improvement, but it might not hurt to measure three or four times just to be safe.
Finding the right balance between do-it-yourself renovation and the wide world of hired help can be tricky.
On the one hand, Chip and Joanna from Fixer Upper make knocking down walls and installing shiplap look easy, but building your dream home can quickly turn into a nightmare if you overestimate your skills as a fixer-upper. On the other hand, you also don't want to hire the first remodeling contractors you meet.
Be honest with yourself about your limitations and take enough time to research and meet a few builders in person before pulling the trigger on a single company.
It's essential to validate warranty coverage and check online reviews for honest feedback on any potential contractor before hiring them to take on your project. Get a Quote
Compare multiple policies to get the coverage you need at the price you want.
Sign up for our newsletter to get the latest updates.
Please enter email address.
Invalid Email Address.
Similar Articles