Condo
/
10 Steps for How to Get a Condo FHA Approved
10 Steps for How to Get a Condo FHA Approved
446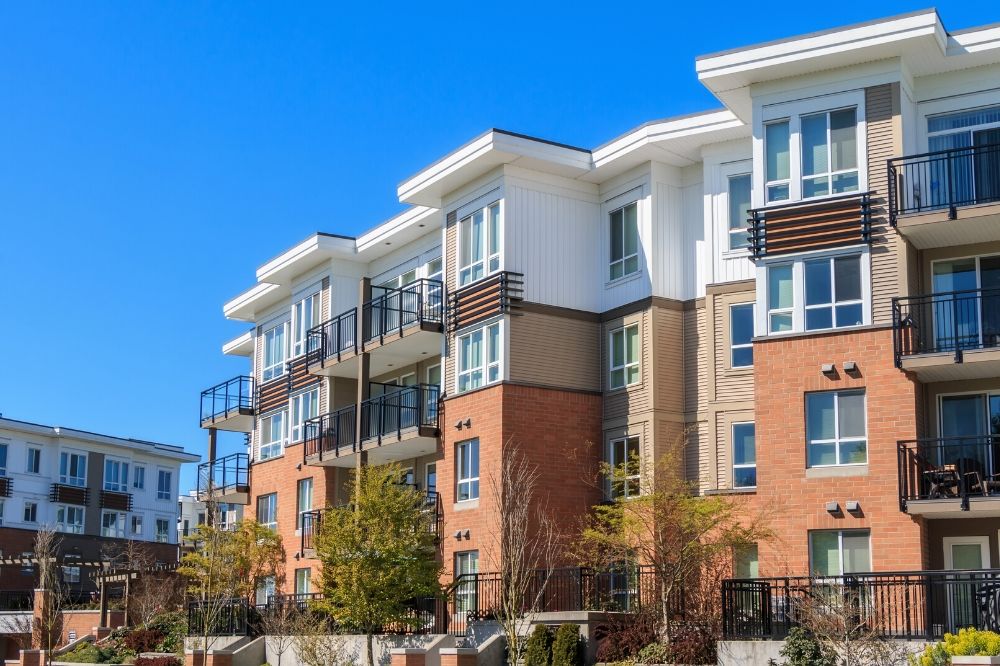 Getting an FHA loan is sometimes the end-all-be-all of mortgage loans due to the strict standards and low down payment required by owners. But getting through the FHA condo approval process is much tougher than doing so with a conventional house.
Let's take a look at how to get a condo FHA approved, how you know which condos are FHA approved and the process in which both condo owners and builders must go through to get a highly-coveted FHA mortgage.
An FHA-approved loan is a government-backed mortgage loan provided by the U.S. Department of Housing and Urban Development that allows owners to put down 3.5 percent to 5 percent on their home instead of the conventional 20 percent.
Can You Get an FHA Loan for a Condo?
Yes, you can get a condo approved for an FHA loan, but it may be pretty difficult due to the stringent standards on FHA designations for condos. FHA designation must be given to the condo before the building project begins, so the more common loan for condos is a conventional loan.
How to Get a Condo FHA Approved
But finding a condo that's FHA approved is more difficult than you may imagine due to the strict stipulations and rigors developers and condo association stakeholders must go through. These are the 1- steps it takes for how to get a condo FHA approved.
1. Condo Must Be an FHA-Approved Project
First and foremost, the condo project must pass the FHA condo approval process to get started. Condos can get approved before or after the build, but each has stringent stipulations it must pass to be approved.
A. FHA Condo Approval Process for Unbuilt Condos
Since unbuilt condos have no history of homeownership, it has no basis to follow for the remaining stipulations. That makes unbuilt condos much more difficult to get the approval of the FHA in the first place.
Unbuilt or unfinished condos must provide legal documentation stating all of the following items that don't involve owners physically living in the units. That requires documentation for a site plan, proof of reserves, map the of location and other documents pertaining to the Fair Housing Act.
B. FHA Condo Approval Process for Completed Condos
The easier way to get FHA approval is after the condo building has already been built. In that instance, the developers or stakeholders must submit the following documents and abide by the following rules.
2. Condo Association Must Have Proper Insurance Coverages
Condo associations own the large majority of entities on the property, including the property itself, items in the common areas and the building itself. The only thing Condo HOAs don't own is the inside of individual units after they've been sold.
Therefore, condo associations must maintain adequate coverage, including hazard insurance and substantial liability insurance in case something happens in the common area. It must also ensure unit owners maintain adequate condo insurance on an individual basis.
If the condo building is located in a flood zone, it must also purchase flood insurance to protect the property and its structures. Once a master HOA insurance policy is in place, it must be submitted to the FHA, which will review the policies to ensure adequate coverage.
3. Location Is Everything
Location is one of the primary drivers of home purchases, so it may come as no surprise that the FHA has some location standards of its own. FHA-approved condos must be located at a reasonable distance (as defined by the FHA on a project-by-project basis) from airports, active railroads, highways and interstates, landfills and construction sites that may have unstable ground.
4. Restriction on Individual Ownership
Since FHA-approved condos are kind of like finding a diamond in the rough, the organization wants to provide an equal opportunity for everyone to purchase a unit. This means preventing investors from coming in and buying many units in the same building.
Each FHA-approved condo restricts ownership to one individual by allowing them to purchase no more than 10 percent of the units in the complex. So if an FHA-approved condo complex has 50 units, a single owner or investor may not own more than five units at a time.
5. Full-Time Owner Occupancy
In addition to limiting the number of units owned by an individual, the FHA also limits the owner-occupancy rate to at least 50 percent at all times. That means at no less than half the units in the complex must be occupied full time by the owners.
6. Must Not Be a 'Condotel' Resort Property
The FHA condo approval process also stipulates that condos must not be rented out on a short-term basis. Units may be rented by 12-month leases if it's allowed, but they cannot be listed on homesharing websites as vacation or short-term rentals.
7. Limit Commercial Usage of Property
Condo buildings often have commercial space on the first and second floors, and that's OK by FHA standards. But FHA-approved condos may not dedicate more than 25 percent of the total flood space as commercial areas, including business and retail office space.
8. Abide by the Fair Housing Act
Abiding by the Fair Housing Act probably goes without saying. The condo association's bylaws must not include language that gives the right of first refusal or violates the Fair Housing Act in any way.
9. Homeowners Association Dues Must Be Paid
Some condo owners are always a little bit behind on their homeowners association dues, but the FHA states that no more than 15 percent of the units can be behind on their HOA dues at a single time.
10. Capital Reserves and Funding
Condo buildings are expensive to build and maintain. From the property units are located on to the buildings themselves, repairs are often expensive and come without notice.
That's why the FHA requires condo complexes to maintain at least 10 percent of the complex's cost as capital reserves that can be used for repairs when needed.
How Do You Know If a Condo Is FHA Approved?
All FHA-approved condos must be certified by the FHA and maintain a listing on its website. You can search for FHA-approved condos here and consult your local realtor to explore the properties. Get a Quote
Compare multiple policies to get the coverage you need at the price you want.
Sign up for our newsletter to get the latest updates.
Please enter email address.
Invalid Email Address.
Similar Articles