Renter
/
9 Quick Steps for How to Get Approved for an Apartment
9 Quick Steps for How to Get Approved for an Apartment
25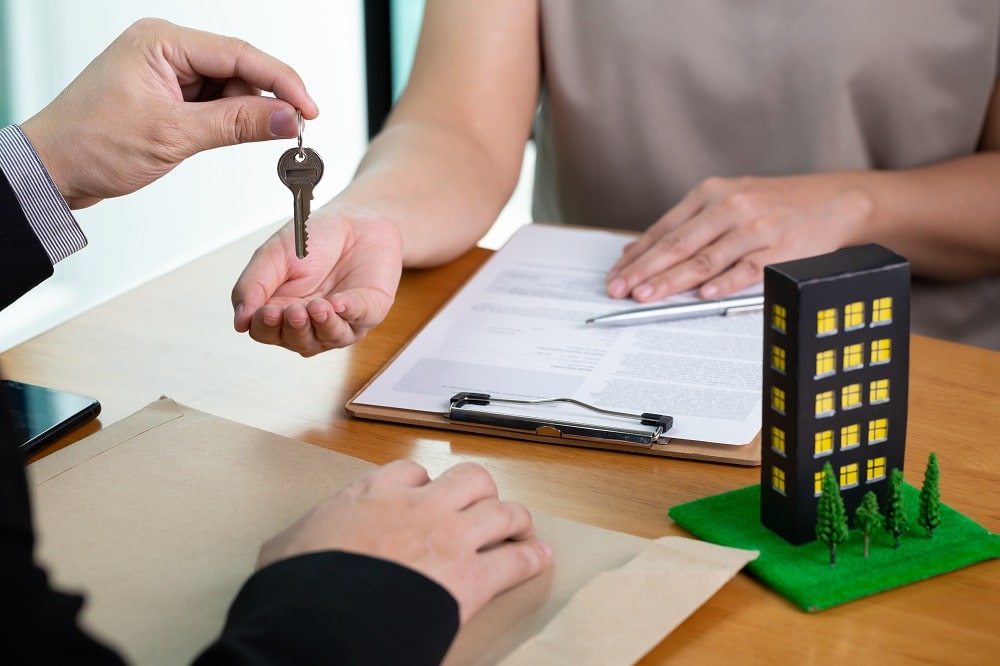 Every month millions of Americans search for a new rental property online, pack up their things and move into a new (at least new to them) place. But after the days of scouring rental property websites, conducting walkthroughs and checking out the neighborhood, the real process begins: the house or apartment rental application.
After you've completed a few of the nine steps in this article, you'll be waiting for an apartment application approval, which can seem like forever. From how long it takes to get approved to what you can expect throughout the process, this is how to get approved for an apartment in the simplest way possible.
How Long Does It Take to Get Approved for an Apartment?
It typically takes one to three days to get approved for an apartment after you've filled out the application. During the application process, the landlord may run credit and background checks to make sure you're a good fit for their place, which is what takes the bulk amount of time.
However, not all landlords run credit and background checks. And not all landlords have an application that needs to be filled out. While one to three days is the rough average of the apartment application process, it can be completed instantly or take much longer.
How to Get Approved for an Apartment in Nine Steps
The first step in the process is to find yourself a rental property you could see yourself living in. This consists of scouring hundreds (or thousands) of listings online, bookmarking your favorites, contacting the landlord or property management company and scheduling a walkthrough of the property.
Once you've decided the home is what you're looking for and covers all your locational and residential needs, it's time to move on to step two and get closer toward that move-in date.
2. Submit a Rental Application
The apartment rental application process is pretty straightforward. After you find a home you'd like to rent and have reached out to the landlord, you'll probably be asked to fill out a rental application. This is similar to a job application in a sense, as it aims to inform the tentative landlord about your previous living arrangements.
Rental applications allow the landlord to gather some information from you to figure out if you're the proper suitor for their apartment. You'll need to provide some basic information like your name, phone number, email address and current address.
You'll also need to provide them with a copy of your photo ID, employment information, any of your previous addresses, especially if you've paid rent before, and information about any pets you own (if it applies).
3. Pay the Application Fee
Larger properties typically include their rental applications online, while you may have to get one in-person from landlords who don't have many properties. However, whichever route you choose, there will likely be an application fee associated with the rental application.
This fee typically doesn't exceed $50 per applicant, and the fee goes toward vital information the landlord needs, like background and credit checks. The application fee is nonrefundable, so you'll have to pay for it whether or not you get the rental home.
That's why it's important to ask the landlord how many people are vying for space. If many people in line have already paid the application fees, you may want to move on to another home.
4. Source Your References
Even if you have rented properties before, you may be asked to provide references from your previous landlords or roommates so your new landlord can have peace of mind renting to you.
Whether or not you think you'll need to provide references, it's always a good idea to have them on hand just in case. It could speed up the rental application process tremendously.
5. Get Ready for Your Checks
There's a good chance you'll have to submit a credit check to make sure you haven't had any issues making payments in the past and a background check to show your potential landlord you've got good character.
The former provides peace of mind for the landlord that they'll get paid in full every month. A spotty credit history past missed payments can be a red flag for landlords. If you fail to make a payment, they'll be double-dipping out of their own pocket to pay the mortgage on their rental property.
The latter background check ensures your landlord they're renting to people with stand-up characters. Any arrests, especially for a felony, could stop the application process dead in its tracks.
6. Provide Proof of Income
While you believe you can reasonably make your rent payments each month on time, your landlord needs more than just your word to put full trust in you. You'll typically have to provide your landlord with either a W-2 or pay stubs from your last two to four paychecks, depending on how often you get paid.
If you work a 10-hour-per-week hourly job or are on salary, proving this income is going to be a lot easier than if you work seasonally or work as a server or a bartender. This is just one of the reasons it's crucial for servers and bartenders to be reporting their tips accurately each night.
After submitting your pay stubs or W-2, your landlord could call your employer and verify that you work there as well. While this shouldn't take too long, it could take a few days if your manager has a bit of time off.
After you've passed your background, credit and employment checks and you've been approved by the landlord, it's time for the exciting part: signing the lease. Upon signing the lease, you may be asked to pay a lump sum of money to secure your spot.
This could entail first and last month's rent, as well as a security deposit totaling the equivalent of one month's rent. So renting a $1,200 per month apartment could mean you must fork over $3,600 before moving into your new place. That's why getting a place you can afford is pivotal.
Before moving into your new home, you'll want to make sure all your personal belongings are properly protected against any perils and disasters. That's where renters insurance comes into play.
9. Move Into Your New Home
After you've got your renters insurance policy set to begin on your move-in date, you're ready to move into your new home! Now you can decorate how you'd like, sit back and enjoy the new place. Get a Quote
Compare multiple policies to get the coverage you need at the price you want.
Sign up for our newsletter to get the latest updates.
Please enter email address.
Invalid Email Address.
Similar Articles