Home Improvement
/
5 Tips for How to Increase the Value of Your Home on a Budget
5 Tips for How to Increase the Value of Your Home on a Budget
36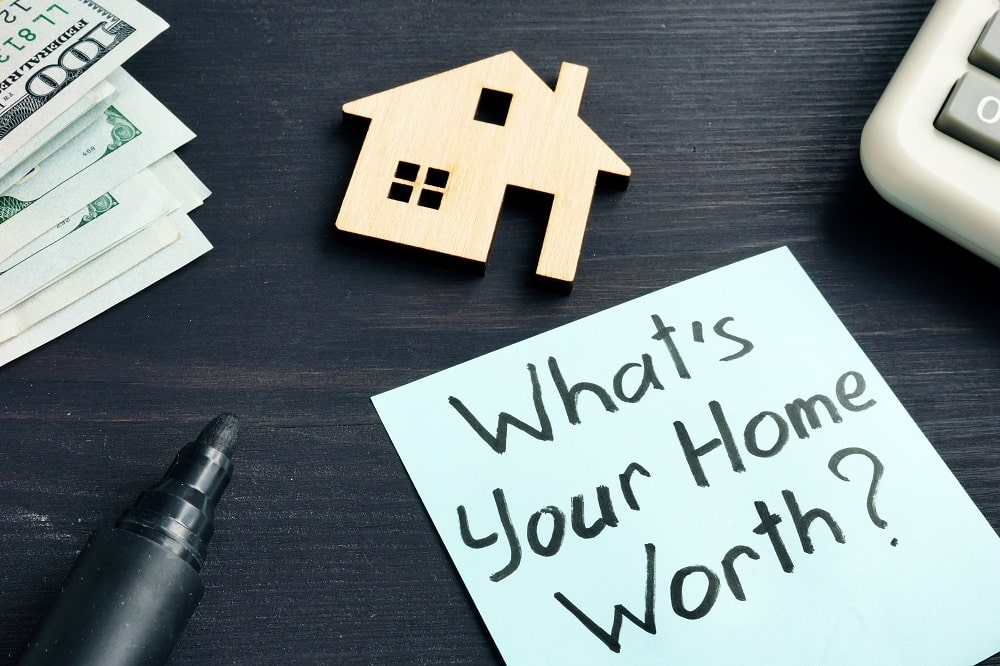 Increasing the value of your home doesn't mean you must make expensive renovations. Although that's what many people envision when they think of ways to increase their home's value, there are some other, much simpler methods that have been proven to increase your home's value.
Instead of dismantling the kitchen that still serves you and your family well, putting in an extra bathroom or completely redoing your home's flooring and countertops, you may want to consider a few low-maintenance, high-payoff updates.
What adds value to a home are many of these DIY projects you can complete in a long weekend, or do so over time. Let's take a look at the best five tips for how to increase the value of your home.
How to Increase the Value of Your Home
The first thing people see in your home is the exterior. If you're seeking to add value to resell your home, adding curb appeal is going to make a stunning first impression on any potential buyers. When they pull up, and before having gone inside, it'll make them like it that much more.
But landscaping can actually add a decent amount of value to your home. It adds aesthetic to the exterior of your home while increasing its value by up to 14% in some cases. Granted, you have to do much more to get that full 14% increase, such as installing or redoing the irrigation system and laying down brick all around the home.
2. Increase Its Energy Efficiency
Increasing your home's efficiency can both increase your home's value significantly and save you (or the new homeowner) a decent chunk of money in the long run. The best way to improve your home's efficiency is by installing solar panels and using the sun's energy to power your home. Goodbye electrical bill, hello savings and environmental efficiency.
If you're not ready to break out the big bucks just yet, don't worry! Consider installing double-pane windows and extra insulation in the attic to keep in your home's air conditioning and heat. That'll save you a pretty penny on your monthly electric bills.
Installing LED lights will save you a bit of money, but it'll mostly make you feel good about not going through as many bulbs. But you can get a huge win for home energy efficiency by updating your appliances.
We're firm believers in keeping your appliances until they run out of steam because it'll save you a ton of money in the long run. However, you'll have to update them sooner or later. And making sure you pick the right appliances when you upgrade is pivotal.
Some of the best appliances to update are your washer and dryer, dishwasher, refrigerator, air conditioner and thermostat. But the lesser thought about appliances like a hot water heater and toilets could increase your home's value by quite a bit as well.
With all the advancements in smart home technology in recent years, and the consumer demand for such products increasing, it's only a matter of time until all homes in the United States have some form of smart home technology installed.
New homes in some areas of the country are already being constructed with smart-home features built-in. There are so many smart home upgrades you can put into your home, such as a smart thermostat that auto-controls your home's temperature, smoke detectors and security systems that feature locks, cameras and alarms.
Let's face it, whether you want to jump on the smart home bandwagon or not, potential homebuyers will be looking to move into a home with smart technology already equipped more and more over the next few years.
5. Expand the Outdoor Living Area
Last but certainly not least is expanding the outdoor living area surrounding your home. If you do it right, there are no permits required and you can DIY everything from the patio lighting to the patio itself.
Consider building a patio, installing a gas fire pit, equipping your outdoor living space with all-season furniture and creating an outdoor kitchen that can easily play host to your guests and cater to a great time at home. Get a Quote
Compare multiple policies to get the coverage you need at the price you want.
Sign up for our newsletter to get the latest updates.
Please enter email address.
Invalid Email Address.
Similar Articles