Landlord
/
9 Details for How to Convert & Prepare Your House for Airbnb
9 Details for How to Convert & Prepare Your House for Airbnb
9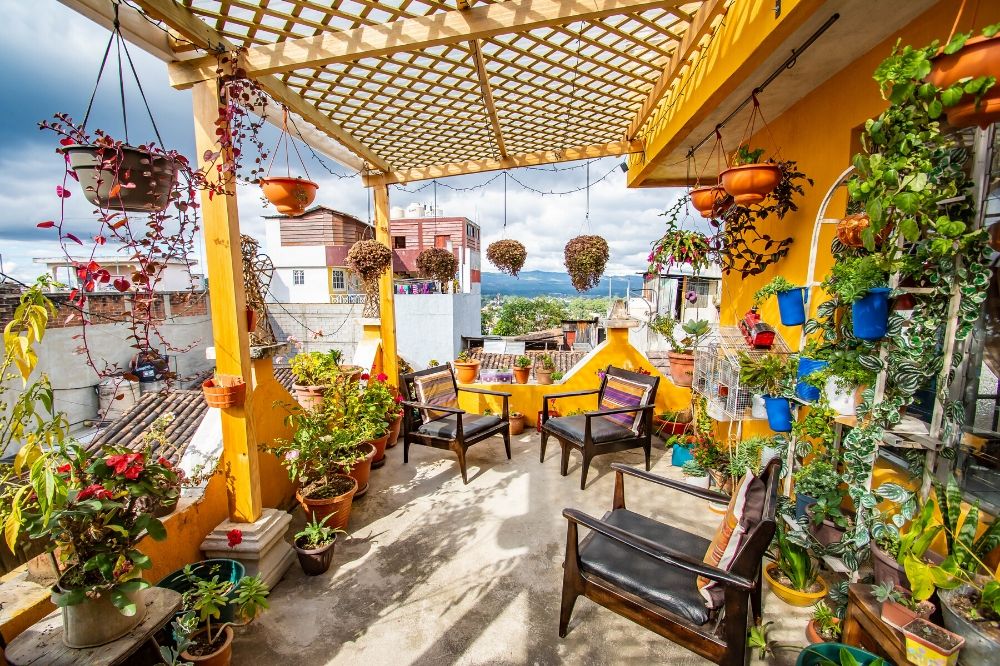 Some landlords don't want to settle for the amount of rent they're getting for long-term tenants. So they raise the rent, increase the costs associated with their property and eventually price themselves out of the neighborhood.
But what if you could get 1.5 to three times the current monthly rent for your property without having to sell or remodel? If you play your cards right, you can do just that.
More and more landlords are converting their rental properties into Airbnbs or listing them on other homesharing websites due to the substantial profits they can get with just as much effort.
But there are right ways and wrong ways to prepare your rental house for Airbnb and other homesharing sites. These nine details will help you convert your property in no time.
How to Prepare Your House for Airbnb
1. Review Your Homeowners Association Guidelines
The absolute first thing you need to do before getting your mind set on converting your rental property to an Airbnb is to check your homeowners association guidelines to see if you're allowed to host short-term renters through a homesharing service.
If you own a house, you should be within your HOA guidelines by listing your place on homesharing websites. However, many condo complexes have begun to frown upon homeshare listings because they see it as a potential problem for other condo owners in the unit.
If your HOA doesn't allow homesharing, it doesn't hurt to talk to them about it and ensure you take full responsibility for anything negative that occurs. If it does allow it, continue to step two!
2. Research Your Area's Laws and Regulations
Before converting your rental property into an Airbnb, you'll want to do is research the laws and regulations in your area. Certain cities, like New York and Miami, have strict laws for Airbnb hosts, forcing them to act as a hotel and pay more taxes than other cities.
By researching your area's laws and regulations before anything else, you'll be able to get a lay of the land and figure out how much in taxes you'll be forced to fork over every month.
3. Research Homes in Your Area
Researching homes and prices in your area allows you to get a feel of how much homes are being rented for nightly, how often they go vacant for a night and what competition you're up against.
If the average home in your area is renting for $50 per night, but they go vacant 10 nights per month, you may be better off skipping Airbnb and seeking a long-term renter to get guaranteed money and avoid the hassle.
On the flip side, if the average equivalent homes in your area are going for $150 per night, are booked solid through the best seasons and only turning up 20 to 50 empty nights per year, you could be sitting on a pot of gold.
Now you don't have to go all out by remodeling your home to a rustic 1920s rad pad. But you should spice it up a bit. Create a common theme that's either aesthetically pleasing or rarely seen in homes — but make sure it has good taste.
Your converted rental should be fully furnished with all the necessities you would expect to have at your own home — and some things you wouldn't. That could include a sleeper sofa or bunk beds for extra people, a nice outdoor area where guests can hang out after a day of exploring, tantalizing water fountains that evoke a peaceful stay and so much more.
It's perfectly fine to get a little creative with your spot, but don't go overboard. Just because you enjoy a bright yellow accent on everything doesn't mean your guests will. Try to keep the colors neutral so you can suit men and women.
5. Provide Comfortable Amenities & Perks
In today's day and age, wifi is a necessity. Make sure you have high-speed wifi for the guests. Then stock the house with kitchen supplies (including herbs and spices to season their food with), bathroom materials (like extra toilet paper, shampoo, soap and a hairdryer), and anything else that helps make a house a home.
Remember, your guests are choosing your converted rental property because they likely want a place that feels more like a home than a hotel does.
6. Make an Account & Set up Your Listing
After researching all the legalities of listing your home and crafting the perfect amenities, perks and spices, it's time to make an account and set up your listing. Make sure you fill out your home's description with all the possible details you can think of.
Is it near all the best spots in the city? Is it walking distance from reliable public transportation? Are there quaint cafes, top-class restaurants and cool shops nearby? Are there parks or malls nearby?
Just because you know the area well doesn't mean your guests will. Include anything in the description that may help your property get an edge.
A picture is worth a thousand words, and while your description may be the Hemingway of descriptions, it goes unheeded without great photos. Since visitors will be picking out your place based on photos of something they've never seen firsthand, you've got to make your place as enticing as possible by snapping the best photos.
Make sure the lighting is great and you capture the entire space. These photos are similar to what you'd use on long-term listing websites, but you have to capture all the amenities and perks in these photos. It may be worth spending a few hundred dollars on a professional photographer to come out and capture the essence of your home.
8. Seek Additional Insurance Coverage
Aside from your homesharing service's standard insurance coverage, which is usually $1,000,000 toward liabilities, you'll need to properly insure your home with a landlord insurance policy or look deeper into homesharing insurance.
9. Create a Phenomenal Check-In Experience
Unless you live next door, you're probably not going to be around — or don't want to be around — when every guest is checking in and checking out. Even then, it's pretty inconvenient to have to wake up at 2 a.m. to let the guests in because their flight was delayed.
You'll need to set up a phenomenal check-in experience, which usually includes a digital keyless entry system with a provided code. This allows your guests to settle in on their own time. Even though you'd like to meet them, they may be on vacation and don't want to be bothered during their stay.
You can also include nice touches like a mint or chocolate on the pillow, similar to a high-end hotel. It's also very important they have your contact information on hand before they take flight. This can be used in case they get lost or can't figure out how to navigate the keyless entry system.
Is Airbnb Profitable for Hosts?
If landlords convert their property into an Airbnb listing correctly, it can be an extremely profitable venture that results in at least 1.5 times the revenue of monthly long-term rent. But the profitability of Airbnb for hosts depends on a multitude of factors, including the location and size of the unit and how many people it can accommodate.
How Much Money Can You Make on Airbnb?
Location is everything, and if you own an Airbnb in a popular area like Miami, Chicago, Los Angeles or another city where hotel prices are expensive and tourists flock, you could easily take in double or triple the amount of money you'd be taking in on a long-term renter.
With Airbnbs, there's far more overhead than with a long-term renter, but you've got to invest money into the overhead to make sure your guests have a great stay and to keep your place profitable. Get a Quote
Compare multiple policies to get the coverage you need at the price you want.
Sign up for our newsletter to get the latest updates.
Please enter email address.
Invalid Email Address.
Similar Articles