Homeowner
/
How to Qualify for and Get a House from Habitat for Humanity
How to Qualify for and Get a House from Habitat for Humanity
2.8K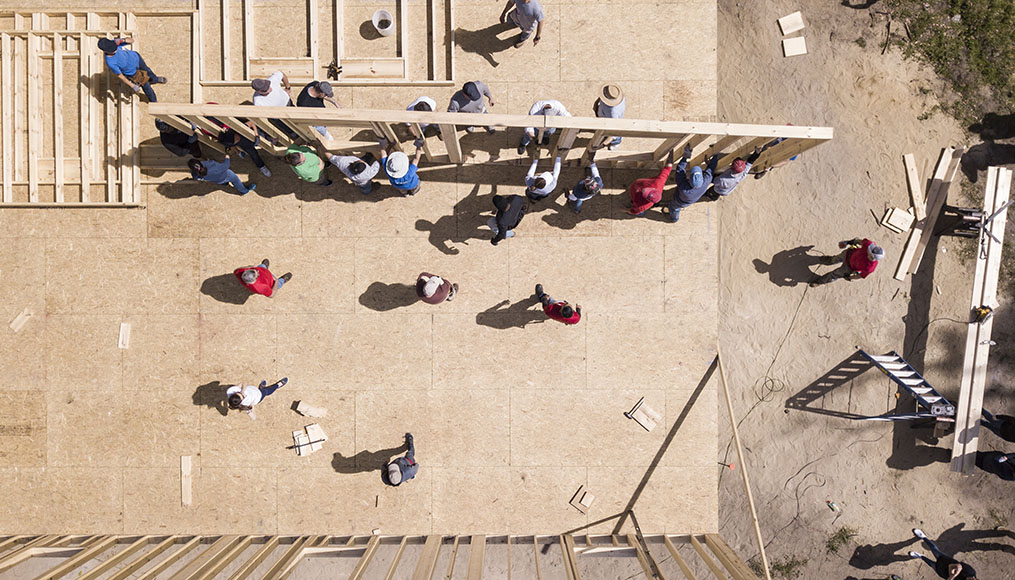 Habitat for Humanity has been building and repairing houses for people across the world for more than 40 years. In route to their vision of creating a decent place for everyone to live, the organization has partnered with volunteers to help impact the lives of more than 13.2 million people.
What Does Habitat for Humanity Do?
Habitat for Humanity has been bringing together volunteers from all over the world to build better and more affordable homes for families in lower income brackets and who live in low-income housing areas. The nonprofit Christian organization sells Habitat for Humanity houses at no profit and provides affordable, no-profit mortgages on every home.
How Does Habitat for Humanity Work?
Habitat for Humanity works by beginning with a selection committee that finds the most in-need applicants and delivers the news that they have qualified for a Habitat home. It then pools together a group of volunteers, along with the potential homeowner of the to-be-built property, to engage in hundreds of labor hours to construct each home.
How to Qualify for the Habitat for Humanity Home Ownership Program
In addition to being a low-income household, you must meet three additional factors in order to qualify for a Habitat home.
You must be in need of better housing that is more affordable or safer than what you currently have (you don't have to be a current homeowner to qualify).
You must be willing to partner with Habitat for Humanity through what's called "sweat equity," which means that you must be willing to physically help build the home you will live in or help build other homes in the community. If you are unable to help, fear not, you can also take homeownership courses or volunteer for Habitat ReStore as well.
You must be able to pay an affordable mortgage, which is used to funnel money back into the community in which the home was built. The mortgage amount cannot exceed 40% of the household's gross income.
For further qualification questions, you may contact your local Habitat for Humanity location or call the national number at 1-800-422-4828 (1-800-HABITAT).
How Much Do Habitat for Humanity Homes Cost?
Contrary to popular belief, Habitat for Humanity doesn't just give away homes for free. The homeowner must pay an initial fee and pay off an entire home loan in order to qualify, purchase and remain in the home.
While there is no set price for a Habitat for Humanity home, they are more affordable than homes on the current market. Just like each housing market across the world, Habitat for Humanity house payments typically reflect a price that's in line with the area's market value.
For instance, homes in close proximity to major cities may be more expensive than suburban homes in the Midwest. Families may be asked to cover closing costs and adjustments on the home, which could exceed $4,000 to $5,000. They must also cover a small down payment ranging from $500 or more.
In total, the upfront costs to own a Habitat home could be in the ballpark of $4,500 with an ongoing mortgage payment for the selected term.
Similar Articles