Home Improvement
/
How to Spot and Avoid a Home Contractor Scam
How to Spot and Avoid a Home Contractor Scam
1.4K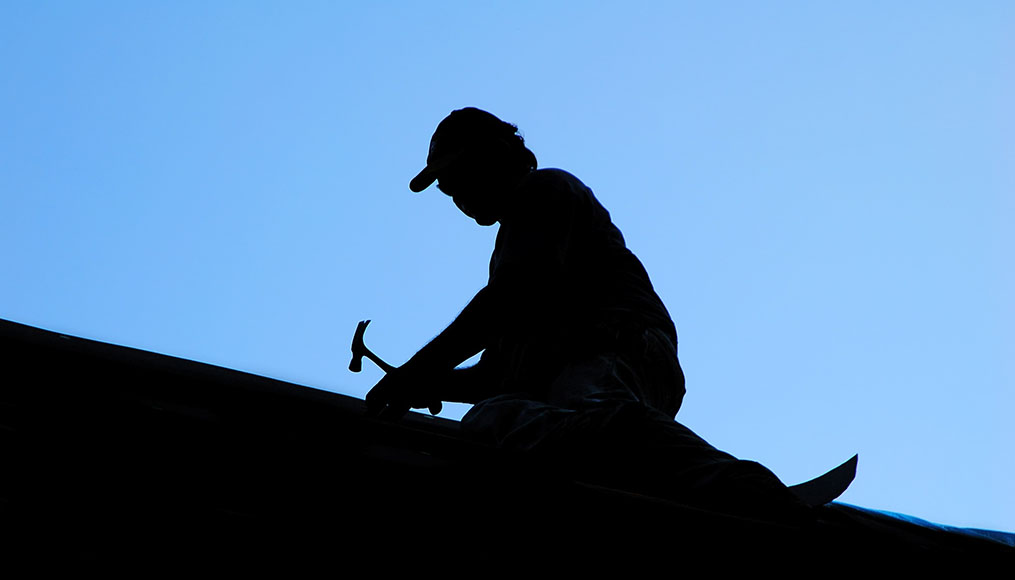 Imagine someone knocking on your front door and introducing themselves as a local contractor. According to them, they were working "just up the street" on your neighbor's driveway and they have some extra asphalt leftover they don't want to let go to waste. For a good price, they'd be willing to repave your driveway before the material sets and goes bad.
In the world of home improvement, the adage "if it's too good to be true, it probably is" applies to many scenarios. While a vast majority of home contractors are honest, hardworking professionals, it only takes a few bad apples to spoil the experience.
Unfortunately, contractor scams can come out of nowhere, and the end result can be even more expensive than hiring an honest contractor in the first place. Before you have to ask, "what can I do if a contractor ripped me off?" here are three of the most common contractor scams to be aware of and easy solutions to avoid being taken advantage of throughout the process.
Scam 1: An Unbeatable Price
Similar Articles
Everyone loves a good deal, especially when it comes to home renovations. Hiring home improvement contractors is an investment in your property, and there's always going to be a cost for high-quality, professional service.
When you're reviewing bids, if an offer comes back that's extremely low in comparison to the others (or if the bid is attached to a "limited time offer" or must be kept secret), there's a good chance it's a contractor scam.
Sign up for our newsletter to get the latest updates.
Please enter email address.
Invalid Email Address.
Scamming contractors often offer unbeatable prices and either don't intend to finish the job or expect to charge you far more throughout the project as they run into "unexpected" setbacks.
How to avoid this contractor scam: Get everything in writing. Before you accept a bid on your renovation project, get a signed contract by the home improvement contractors. This should include license numbers, official company letterhead, contact information for the company and a set bid price with labor costs and materials included. Get a Quote
Compare multiple policies to get the coverage you need at the price you want.
Any home improvement contractors that demand you pay for renovations in cash (or offer a discount if you're willing to pay in cash over check or card) should be a glaring red flag.
Cash-only businesses probably aren't paying their taxes and may not be properly insured. Where your home is concerned, a properly insured home improvement contractor is non-negotiable. Similarly, offers that demand large up-front cash deposits are another sign of contractor scams and a clear indicator the contractor does not intend to finish the job.
How to avoid this contractor scam: Never pay for the entire job up front, and don't work with contractors that require cash payments. If they don't finish the job, or if their work is faulty, you need to be able to trace and dispute any remittance made on the project.
When a home improvement contractor tells you they already have materials they're willing to use on your project at a discount, it could be time to run for the hills. A majority of small contractor firms can't afford to buy materials in bulk, and even big companies rarely carry large amounts of product they aren't sure their customers will want.
Second-rate materials or "extra" equipment is either a sign the contractor is lying to you about the quality of their work, or can't effectively estimate what they'll need to get the job done. In either case, you could be dealing with scamming contractors.
How to avoid this contractor scam: Make sure to vet any home improvement contractors online before signing a contract for the job. Read reviews left by former clients, and look them up on the Better Business Bureau to see if any complaints have been filed against them in the past.
What Can I Do If A Contractor Ripped Me Off?
If you've been a victim of a contractor scam, the mess left behind by a fraudulent company can be more expensive than hiring a legitimate firm in the first place.
No matter how good you feel about the contractor you hire, make sure to document everything along the way. Make notes in your phone with pictures and dates about the progression of the project and any concerns that might start to creep up. If you start to feel uneasy about the work being done on your home, confront the contractor and don't hesitate to reach out to a lawyer if you're clearly being scammed.