Homeowner
/
5 Easy Ways to Stay in Tune With Your Home's Value
5 Easy Ways to Stay in Tune With Your Home's Value
288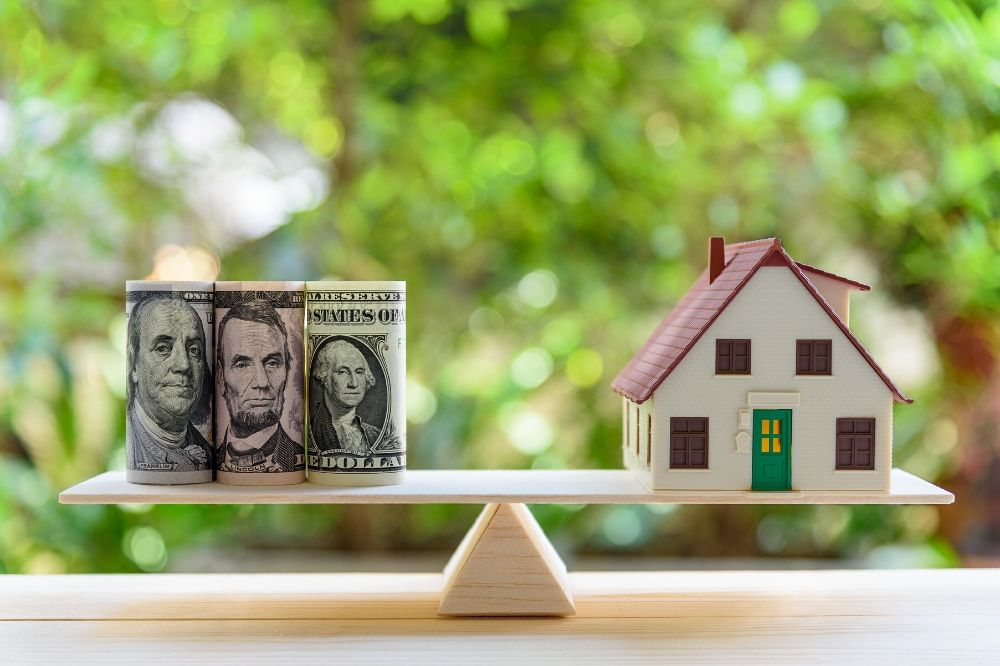 The first, second or third home you buy in your lifetime may be the one you choose to retire in and where you'll be spending the remaining years of your life.
That's because first homes are usually started properties and, with the instantaneous nature of technology at our fingertips, you may wind up moving due to a better job opportunity.
Whatever the reason for moving — or laying down roots — it's always a good idea to stay in tune with your home's value at all times.
Now you don't have to constantly update a spreadsheet of everything on this list and the reflection of your home's value every day of the year, but it's a good idea to keep a monthly pulse on your home's value by doing these five simple things.
1. Look at Comparable Homes in Your Area
Looking at comparable homes in your market, whether they're currently for sale or recently have been sold, is a great way to get a general idea of your home's market value.
Sites like Zillow pull in the public records of homes for sale in the area and the prices of homes that recently sold — without you having to do anything further than clicking on your mouse.
You'll want to make sure you look at comparable homes, though. A three-bedroom, three-bathroom home down the block that recently sold for $275,000 with a renovated kitchen and bathrooms probably isn't a great comparison to your three-bedroom, two-bathroom home that hasn't been renovated recently.
You'll make sure you find the most comparable home models (two-car garage for two-car garage, similar year built, etc.) in order to truly gauge the value of your home. If you can't find a home similar to yours in your neighborhood, try looking for one a few streets down.
If that doesn't work, you may have to settle for an updated version of what you currently own, and then knock off the value of any renovations that home has and yours doesn't.
If you have recently renovated and can't find another that has been, find a comparable model and add the renovation value to the price tag to calculate your home's value.
2. Keep an Eye on General Real Estate Prices in Your Area
In addition to finding a comparable model home as yours, it's also a great idea to keep an eye on the general real estate market in your area. This will give you a pulse of how much home prices are increasing — or staying stagnant — in your area.
Flip through the pages of your local real estate magazine to find a relative trend in the area. This will let you know if the majority of homes in your market are being heavily renovated or remaining as is before being listed.
Keeping an eye on the general real estate market in your area is one of the best ways to know what you're up against when you finally do decide to sell.
3. Get a Grasp on the Market's Timing in Your Area
Unless you live in an always-in-demand market like San Francisco or Seattle, nearly every market in the United States has a high season and a low season. If you list your home for sale in the low season and it sits on the market for 90 days, you may be forced to lower the price to appease potential buyers.
It's not that you had your home incorrectly priced the first time, it's just that homes are typically sold for the most amount of money during the first 30 days of the initial listing.
Letting your home sit for longer during a low-season market may result in the perception of a stale listing and fewer potential buyers who would rather pick up a home that's newer to the market.
4. Stay in Touch With Your Real Estate Agent
Your real estate agent probably does a fair share of business in your area. And who's more in tune with home values than someone who sells homes for a living?
Checking in with your real estate agent to say hello and get a grasp on market values in your area is just good business. Plus it will allow them to look at you as more of a friend instead of a client, which may help you when it comes time to make the sale and move.
5. Consult With a Real Estate Agent
While keeping in touch with your real estate agent is always a good idea, it's also not a bad idea to consult with other real estate agents in the area to get a more in-depth pulse of what homes are going for in your immediate area, and in the general city in which you live.
It's best to keep a good repertoire with the agent who sold your home to you while you live there and consult with other agents within the year or so that you actually plan to sell your home.