Insurance 101
/
7 Key Insurance Policies You May Need but Likely Don't Have
7 Key Insurance Policies You May Need but Likely Don't Have
175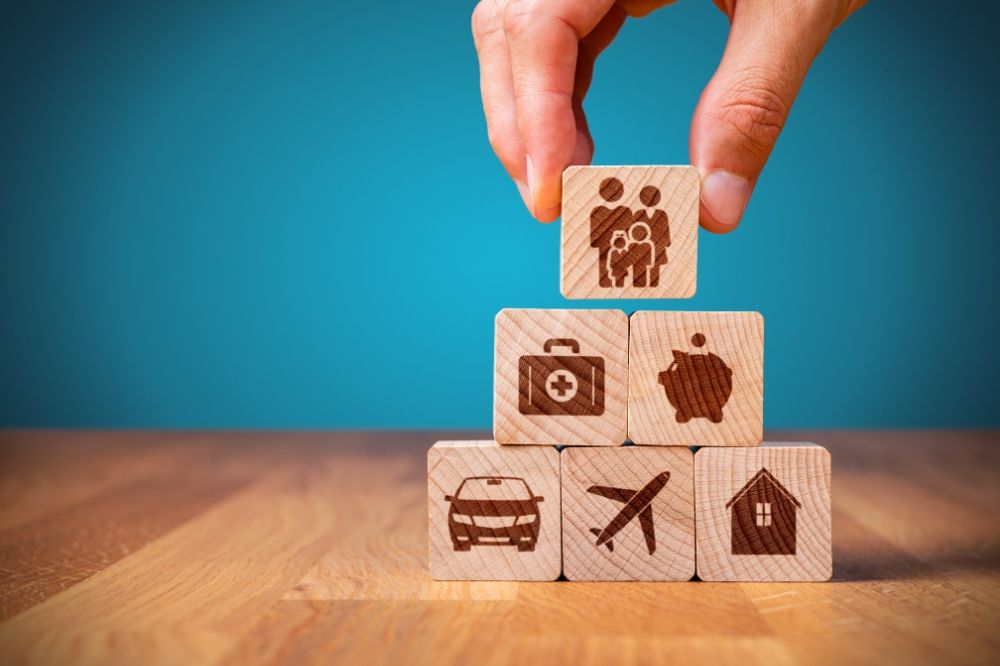 Insurance is a fact of life, and it's there to protect us from financial despair if something catastrophic or costly were to occur.
You may never have thought about the times you've had to use insurance and factored in the cost of your lifelong premiums and the claims payout. But in the end, it usually evens out for people. But you need to have the insurance policy in place for it to work.
Many people think about common insurance policies, like home, auto and medical, but they don't take these seven vital insurance policies into the equation.
It's estimated that nearly 95 percent of homeowners carry insurance, but that number falls drastically to about 35 percent for renters. That's an odd drop considering renters insurance is a fraction of the cost of homeowners insurance.
Renters insurance can be picked up for $5 to $20 per month. It provides sufficient coverage for all your personal belongings, $100,000 or more in liability coverage if someone is injured on your property, a few month's worth of living expenses in loss of use coverage if you're forced to move from your property due to a covered peril, and a solid dose of peace of mind knowing everything is gonna be OK in the long run.
You may or may not be surprised to know that the majority of flooding isn't covered by home insurance. It also may surprise you that the majority of people don't even have flood insurance, which is scary considering nearly the entire United States is some danger of flooding once every 100 years.
Flood insurance covers your home and its foundation, any elements built in to your home, appliances and personal property if a covered flood were to strike your area and cause damage. Flood coverage is a huge deal, especially when you consider just 1 inch of floodwater can cause up to $30,000 in damages.
Gap insurance is an often underestimated and hardly talked about insurance policy that extends coverage to vehicles that are being financed. Gap insurance covers vehicles when they're stolen or totaled by covering the difference between the vehicle's value at that time and how much is still owed on the loan.
Let's say you financed your car for $20,000 and it was totaled three years later, while it's value was $12,000 (they seriously depreciate quickly). If you still owed $17,000 on the loan, it won't just disappear just because the car was totaled or stolen.
Your auto insurance company may cut you a check for $12,000, but you'd still be on the hook for the difference, which would be $5,000 you owe the lender. Gap insurance would step in to pay that $5,000 to your lender so it wouldn't come out of your savings.
Umbrella insurance is also an underutilized policy that many people don't know about — and don't know they need. Umbrella policies basically work as an umbrella over a raincoat. The raincoat is your home and auto policies and umbrella insurance providing more protection for them.
But how do they work? Let's say your auto insurance policy has $100,000 in liability coverage. But you don't think it's enough and it's too costly to up the coverage on your existing policy. You may be able to purchase a separate umbrella policy that extends your auto liability coverage to $1 million for a fraction of the cost.
Umbrella policies are simply additional insurance coverage that's added to underlying policies, most commonly home and auto, that extend your policy maximums.
Considering nearly 50 percent of U.S. households have a pet and only a fraction of those households carry pet insurance, many people are stuck paying for unnecessary vet visits out of pocket.
These days almost every American has a smartphone in their pocket. The average cost of a smartphone these days is about $700, which is about the same as a rugged used car or a month's worth of rent if you're living with a roommate.
But most people walk around without proper coverage for their smartphone. While cell phone insurance isn't as important as flood, renters, umbrella or even pet insurance, it can help you save a cool $1,000 if you accidentally break your phone and need to purchase a new one.
Accident insurance is designed to work in conjunction with your health insurance policy, providing a supplemental reimbursement for medical services that directly relate to an accident. As someone who's benefited greatly by a single use of an accident policy, I'll never go without one again.
Here's how it works. Let's say you're out playing basketball or walking on an icy sidewalk. You fall, break your ankle and completely tear two of three ligaments in your ankle. Now you need Brostrom Gould surgery, a highly invasive surgery that replaces your damaged ligaments with artificial, plastic-like ligaments.
After being unable to walk in a hard cast for six to eight weeks, the road to recovery begins with three sessions of costly physical therapy each week and countless follow-up doctor visits. Your out-of-pocket maximum may be $6,500 and the total cost for the injury settles at $5,500 for the year.
Do you want to be responsible to pay for that out of pocket? After all, it was an unexpected injury. If you have accident insurance, it could reimburse you for a decent amount of that cost. That was my exact scenario and I'm so glad I had accident insurance to swoop in and pick up nearly 80 percent of the total medical bills.
Similar Articles