Insurance 101
/
Is Pet Insurance Worth It & How Does It Work?
Is Pet Insurance Worth It & How Does It Work?
323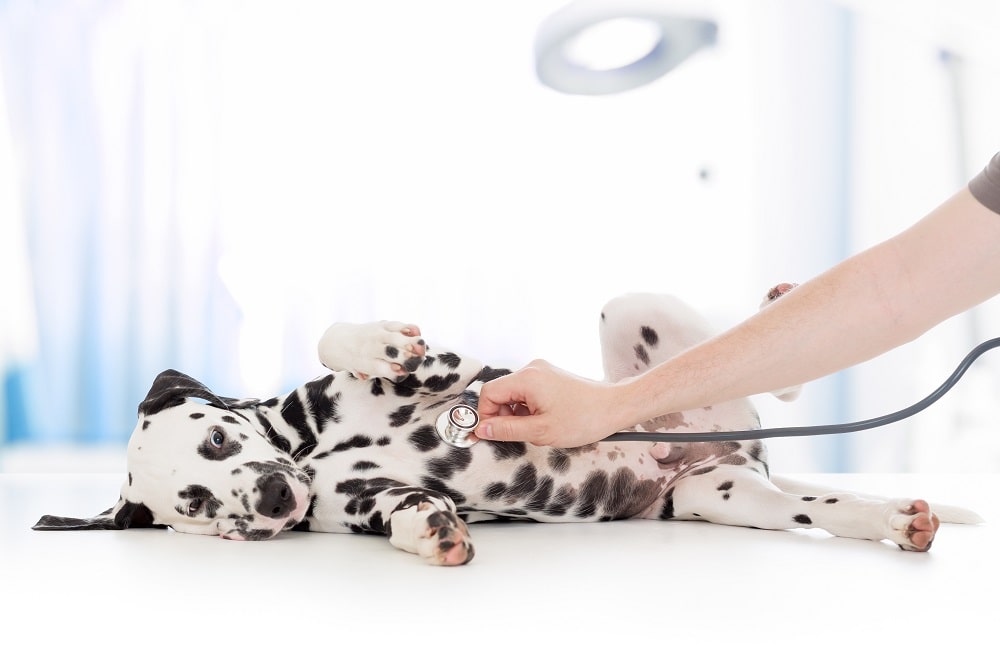 It's estimated that more than 50 percent of U.S. households have pets, but less than 5 percent of those households have pet insurance.
In an insurance-centric world — where people are required to have auto and health insurance and sometimes even home and flood insurance — many people are lacking to protect their furry friends.
Now consider the average emergency vet visit tips the scale at nearly $2,000 and routine visits can set you back anywhere from $50 to $300.
What happens when you find yourself in the animal hospital waiting room at midnight because your four-legged furball got injured or is suffering from an illness?
This is what you need to know about pet insurance, including how it works, whether it's worth it, what it covers and if it's the right fit for you.
What Does Pet Insurance Cover?
There are three primary types of pet insurance you can purchase for your furry, four-legged friends, and each policy is a little different than the next.
Accident plans strictly pertain to accident-related injuries. Common injuries are covered like consuming way too much xylitol gum they shouldn't have had in the first place, jumping to catch a frisbee and coming down with a torn ligament, running into a car they were chasing.
2. Accident & Illness Plan
Pet insurance policies that cover accident and illness are a better bet if your furry pal suffers from common illnesses and may be a little accident-prone.
This policy covers the same things as an accident plan, plus it extends coverage to things like allergies, infections and digestive issues.
If your pet isn't injury prone and you want to drop accident coverage, you can usually do so in many cases or simply purchase an illness-only policy.
A comprehensive plan is exactly how it sounds. It's the gold standard of the best pet insurance because it covers accidents, illnesses, preventative measures like vaccinations, dental care, medications and, in some cases, end-of-life services like cremation.
How Does Pet Insurance Work?
Pet insurance works like a typical insurance policy. If an injury or illness occurs, you must first pay the deductible or co-pay. After that, the claim is sent to the pet insurance company, which negotiates the rates with the healthcare provider.
Then you'll receive a bill in the mail for the remaining amount, which is always going to be cheaper than what it would've cost without insurance.
How Much Does a Vet Visit Cost?
In the United States, a standard vet visit can be anywhere from $50 to $250 — just to see a specialist. That's just the beginning.
It doesn't include any medication, follow-up treatment or preventative care your furry friend receives during the visit.
A common illness could set you back up to $500, while a major surgery or diagnosis could be a few thousand dollars. Veterinarian visits work similarly to human's doctor visits in that you never really know the cost until you're sent a bill for the aftermath.
How Much Is Pet Insurance?
It depends on whether you have a dog or a cat and what type of pet insurance policy you purchase.
On average, dog health insurance costs about $50 per month. Although it can be as cheap as $15 or as expensive as $100 per month (depending on your dog's medical history, age and activity).
Pet insurance cost for cats is relatively cheaper, averaging just under $30 per month. You can easily find a cat insurance policy for as little as $10 per month or you can pay upwards of $80 if your cat has a history of injuries or illness.
Is Pet Insurance Worth It?
You must first consider the type of injury or illness your pet could sustain and then the average amount you'll pay in premiums per year.
For younger, healthier pets, you find that you don't need pet insurance for illnesses, but they're more active and thus more likely to get injured.
Treating your pet for a torn ligament could cost you $800 or more, while a $50 monthly premium pet insurance cost would result in $600. In that instance, having pet insurance would save you $200. When pet insurance really starts paying off is when serious and unexpected injuries or illnesses occur.
For instance, if your pet breaks its leg or suffers from cancer, those two things could cost upwards of $10,000 in treatment.
Chances are good that both will be unexpected and you may have to dish out the money from your savings. Or you could purchase pet insurance for about $600 and save yourself the trouble.
Should I Get Pet Insurance?
Unlike the country's mandatory auto or health insurance, pet insurance is a choice for you and your furry friend. Whether or not you should purchase pet insurance is on a per-person basis because everyone's needs and financials are different.
But answer this question. Would you be able to pay out of pocket (without hurting your financials) for a major health incident if your pet were to be injured or fall ill? If the answer is no, you should strongly consider purchasing pet insurance.
Similar Articles