Landlord
/
List of Landlord Responsibilities Everyone Should Know
List of Landlord Responsibilities Everyone Should Know
213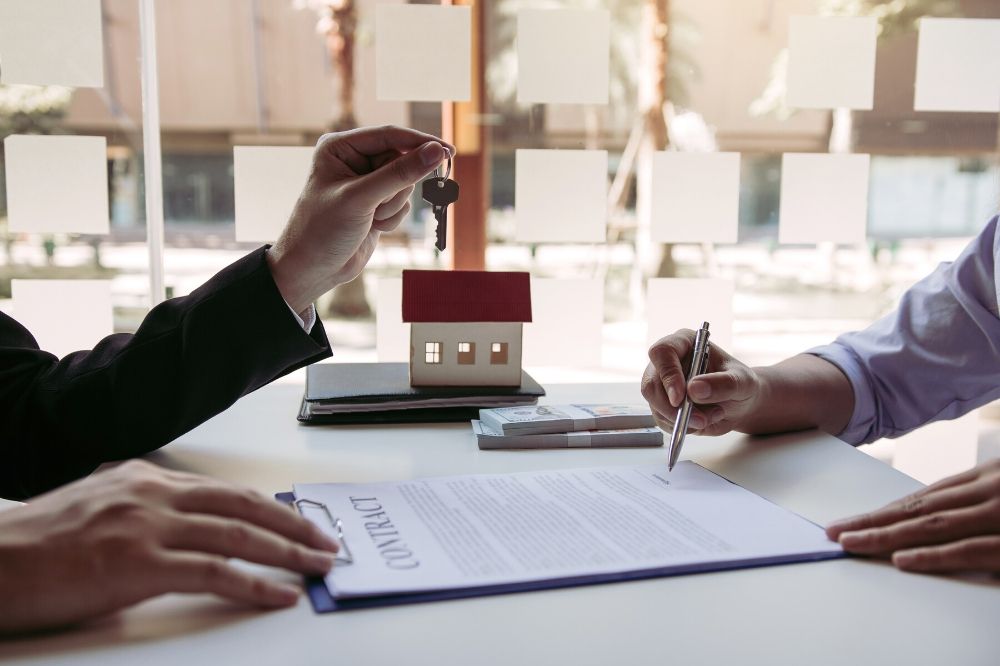 As a landlord, many duties that pertain to your rental properties fall upon you. You must be versatile in keeping up with your property, fair in filling and repairing it and know which landlord responsibilities fall on your plate and which are the responsibility of the tenants.
This list of landlord responsibilities and duties go into detail about what you're responsible for as a landlord and some various state and federal laws you must abide by when renting out your property.
What Are Landlords Responsible For?
Landlords are responsible for many things at their rental property, including keeping up with safety codes, maintaining adequate landlord insurance, conducting essential repairs timely, abiding by the Fair Housing Act standards and maintaining habitability of the residence.
List of Landlord Responsibilities
First thing's first, every landlord must invest in adequate landlord insurance to protect their rental property and financial wellbeing from any perils that may cause damage to either.
Landlord insurance also covers lost rental income due to perils, renovation and remodeling that needs to happen and materials you keep on the property that is used to maintain your rental property, among other things.
Landlord responsibility for tenant safety means keeping up to date with safety codes is just as important at your rental property as it is at your own home. Each state may have its own regulations to abide by, so you'll need to check your local state safety codes before enforcing them.
Lead paint was a staple of home building until 1978, when the practice was outlawed due to negative health effects of lead. If your rental home has lead paint, you must disclose that information to your tenants via a lead paint disclosure form.
If there's mold in the rental property, you must properly get rid of that mold timely and before the new tenants move in. If the mold was caused by a water source, like your pipes or drains, landlords must also repair that source to prevent mold from growing again in the future.
Smoke and Carbon Monoxide Detectors
If the paint starts to peel, the gutters and drains get clogged or the air conditioner goes out on your tenants, as a landlord you must make repairs in a timely manner, especially if the issue is a question of habitability (we'll get to that next).
Conducting repairs timely and efficiently also helps you maintain your rental property to the best standards. Doing so keeps a good relationship with your tenants and helps keep the property value stable.
State laws and codes require you to keep your rental property in a habitable condition, which means that anything that may potentially cause harm to tenants must be fixed immediately. The biggest concerns for maintaining habitability are ensuring there's no mold growing in the home and that the renter has access to running water, heat and air conditioning.
The Fair Housing Act (FHA) of 1968 prevents landlords from discriminating against potential tenants based on race, religion, gender, handicap status and many more guidelines. Abiding by the FHA ensures everyone is getting a fair chance to rent your property.
Even though you own the rental home, your tenants have signed an agreement to temporarily take over the home to live in. While they're living in the home, they're also entitled to a right of privacy inside their home. That means landlords cannot simply drop by and go inside the home without prior consent from their tenants.
Landlords are only allowed to enter the premises to conduct repairs and show the property to potential renters (when previous consent has been given) and due to emergencies when there is no other option, such as a house fire or damaging hurricane.
A security deposit is what helps to protect landlords from potential damage caused by tenants. It's typically one to two times the monthly rent and is held onto in a safe account until the tenants move out and the landlord surveys the property for damages.
If you plan to look for other tenants and not renew your current tenant's lease when it has expired, you'll need to give them a proper heads-up. While state laws vary, common practice is that you give your current tenants at least 60 days' notice of non-renewal. This allows them enough time to figure out their options and find a new place.
As a landlord who doesn't own a slew of rental properties, you have the right to deny pets in your property and the right to deny certain dog breeds — as long as those animals aren't service or emotional support animals. You also have the right to collect a nonrefundable pet deposit, but again not for service or emotional support animals.
While maintenance of lawn care can be delegated to the tenants, that responsibility must be outlined clearly in the lease. If it's not, lawn maintenance will fall on the landlord. For those people with rental properties in cold-weather climates, snow removal and putting salt on icy pathways may fall on you as well. Get a Quote
Compare multiple policies to get the coverage you need at the price you want.
Sign up for our newsletter to get the latest updates.
Please enter email address.
Invalid Email Address.
Similar Articles