Landlord
/
Landlord vs Property Manager: Do It Yourself or Hire It Out?
Landlord vs Property Manager: Do It Yourself or Hire It Out?
174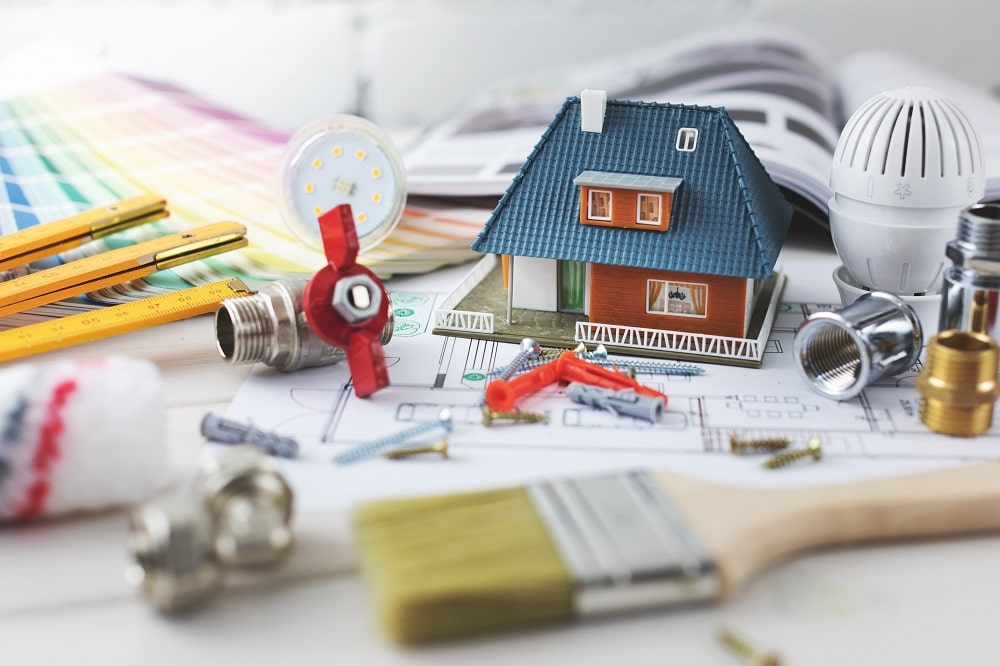 Whether you're just buying your first property to rent out or you're on your 10th rental unit, you must decide between doing it yourself as a landlord vs property management hiring.
There are plenty of scenarios that entail a landlord being hands-on, taking care of everything that has to do with their rental unit(s), and there are just as many when hiring a property manager just makes sense.
Although you may earn more money managing the properties yourself, you may also wind up with more headaches and less time to spend doing the things you want to do.
While each option makes sense, let's take a look at property management duties and responsibilities, how much they charge and some common scenarios when hiring a property manager is a better idea and doing it yourself is a better idea.
What Does a Property Manager Do?
A property manager, usually a part of a bigger property management company that employs tons of them, essentially acts as a middleman between you and your property.
Property management duties and responsibilities include a multitude of things, such as dealing directly with tenants to collect monthly rent and deal with maintenance and repair issues, they market your property when tenants move out and fill the unit as quickly as possible and, in worst-case-scenarios, they even deal with evictions and court interactions.
A property manager lists your unit(s) on websites, in newspapers and everywhere else to make sure it's getting as much exposure as possible. If they get charged to list your property on a website, that money may come out of your expenses, but it usually isn't too much.
2. Screening and Intake for New Tenants
From filtering through tenant applications and negotiating lease agreements, a property manager does essentially everything to fill your unit as quickly as possible — and make sure it stays full.
3. Collecting Monthly Rent
Don't wanna deal with collecting rent from your tenants each and every month? Don't worry, your property manager will do it for you! Even if they have to contact tenants and assess late fees, at least you won't have to run around trying to get your money each month.
4. Dealing with Maintenance and Repairs
The worst part about owning rental properties is dealing with maintenance and repairs, especially if it's something you can't do on your own.
It involves calling around for contractors, negotiating raters, showing up to the property when they need you to and doing everything in a timely manner. Luckily for you, property managers take care of all that for you!
While we hope you never have to deal with bad tenants who consistently miss rent, break rules or have unauthorized pets tearing up your property, many landlords experience these problems firsthand.
If you hire a property manager, however, you can lounge on your chair and let them deal with everything.
How Much Do Property Managers Charge?
Depending on multiple factors, including how many rental units you own and where they're located, average property management fees are typically between 5 percent and 15 percent of your monthly rental income.
So if you own 10 properties that rent for $1,000 per month and the property manager charges 10 percent, you'll pay them $1,000 per month and keep $9,000 for yourself.
The more properties you own, the less percentage you're charged. So if you have one unit or just a few, hiring a property manager at 15 percent may not sound like a viable option.
However, if you own 15 units and hire a property manager for 5 percent, you can free up a ton of your time and maybe even buy more units.
Reasons to Manage Your Properties as a Landlord
1. You have one or a few properties you can sufficiently handle. If you only have one rental property, you'll probably want to maintain it by yourself without outside help.
If you have two to five units, the chances of all your units needing work on the same exact weekend are pretty slim, so you're probably still in the realm of maintaining them yourself.
2. You paid for the property, so you want to keep the profits. Rental income – (Mortgage + Expenses) = Profit. That's the most common equation to decipher how much money your units will net.
If you add in a rental property management company, your expenses can be more than 10 percent higher.
3. You have enough time to work on your properties. If you have the time, patience and skill to work on your own properties (and hire out the big tasks like plumbing and electric), you may want to go ahead and keep them to yourself.
You'll save a significant amount of money and improve your remodeling skills.
4. You enjoy hands-on labor. Growing up, my dad always made us help him out with the rental units, and I'm so glad he did.
It taught me valuable lessons and now I don't have to call a plumber to fix the toilet. If you enjoy hands-on labor, try your hand at improving and maintaining your rental unit(s).
Reasons Landlord's Hire a Property Manager
1. You have too many rental properties to keep up with. If you have a slew of rental units and you're struggling to keep up with everyone's demands, it may be time to call in the professionals.
This will allow you to pass everything off to a company, which frees up your schedule to do the things you like or to buy more properties.
2. You don't mind trading some of your profits for more free time. Average property management fees are typically anywhere from 5 percent to 15 percent of rent revenue, depending on how many units you have.
The more units you own, the lower the percentage. But if you don't mind trading a few hundred dollars a month for fewer headaches and more free time, hiring a property manager may be the way to go.
3. You don't live near your rental unit(s). Maybe you moved away for a better career. Maybe the 45-minute drive each way is getting to be too much. Maybe it's something else distance-related.
But if you live too far from your rental properties, maintaining them by yourself will eventually become too much and they may suffer because of it. Hiring a nearby property manager will save you a ton of time and hassle.
4. You're tired of dealing with the tenants. If your tenant turnover rate is high, constantly making you post the property and search for new tenants each year, or if you don't want to deal with the hassle of tracking down rent money each month, hiring a property manager can ease your burden instantly.
How to Hire a Property Manager
Hiring a property manager is as easy as contacting a property management company or an individual property manager, signing a contract and paying them a portion of your profits each month.
When you hire a property manager, you essentially sit back and watch the dough roll in from rental income.
Although you are still responsible to pay for maintenance and repairs to your unit, property managers will negotiate hire contractors, negotiate prices and ensure the work gets done in a timely manner. Get a Quote
Compare multiple policies to get the coverage you need at the price you want.
Sign up for our newsletter to get the latest updates.
Please enter email address.
Invalid Email Address.
Similar Articles