Home Improvement
/
8 Best Maintenance Tips and Tricks for Historic Homes
8 Best Maintenance Tips and Tricks for Historic Homes
249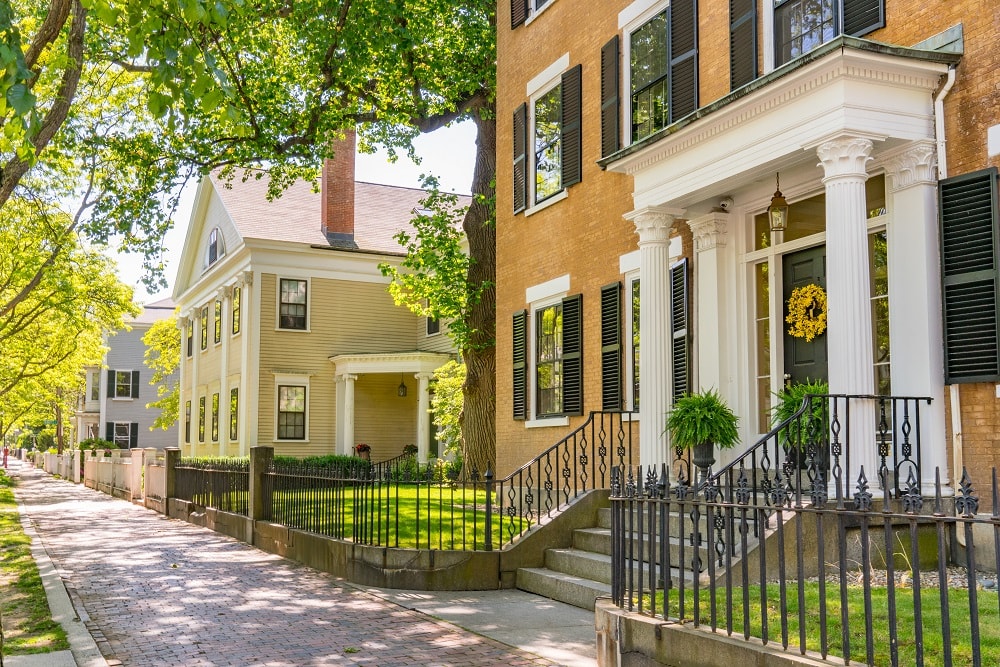 Owning a historic home is like owning a priceless piece of art. When every element of the architecture – from the floorboards to the bricks – can tell a story about a point in time, your house becomes so much more than a home.
If you happen to own a historic piece of property, you may already know that the rules surrounding restoration and renovation are more rigid than with newer homes. The same is true for your standard maintenance procedures.
More than needing to clean out your gutters for the fall or wipe down the furnaces in the spring, historic houses require a more delicate touch and a watchful eye. Let's take a look at a standard schedule for protecting historic homes and the home maintenance tips you may want to follow.
Routine Care For Historic Houses
Unlike in a newer property, the issues that plague historic homes may seem minor on the surface. While you might not feel motivated to care for these issues on a regular basis in a house full of stainless steel appliances and modern construction, historic properties are different.
Here is a list of routine home maintenance tips for your historic property to help keep small issues from evolving into major problems down the road:
Dust may not seem like a serious issue, but in a historic home, it can lead to rust or mold under certain circumstances, and it can attract creatures ranging from dust mites to beetles and spiders.
In a historic home, dust can lead to catastrophic issues, so it's imperative to keep your home dust-free as much as possible.
Whether you're wiping down the counters or cleaning the floors, dry cleaning is better than cleaning with water and chemicals to help preserve as much of the original finish as possible.
Semi-Annual Home Maintenance Tips for Historic Homes
Roughly every six months, you may want to commit to some more serious home maintenance tasks. Prioritizing the upkeep around historic properties means you'll be helping to prevent future damage that could cost thousands of dollars to repair or replace.
Unlike with modern homes, damaged or faulty foundations can be a death sentence for historic homes. Every six months you should be checking your foundation for any cracks, obvious signs of damage, or loose mortar.
If there's one thing that will need constant attention over the years, it's your paint. The paint inside and outside of historic homes will never last forever, but any chips or fading should be dealt with as quickly as possible to maintain the appearance and integrity of the home.
5. Clean Your Roof and Gutters
Even more important with historic homes because of the damage that can be caused by water, it's important to constantly clean out your gutters and downspouts and to check the roof for damages to ensure the outside of your home is safe and well maintained.
Annual Care for Historic Properties
At least once a year, you may want to consider professional-level inspections to help maintain your historic home and help prevent future damages. These are the most important aspects of any historic property to check on annually:
6. Check Windows and Doors for Leaks
Wooden fixtures can become warped over time, and this includes doors and window panes. Every year, check your fixtures to ensure there are no leaks where your air or heat may be escaping or where water could be entering your home.
7. Inspect Mortar Joints Throughout the House
Sun and water damage present some of the biggest dangers to historic homes over time. Every year, you may want to bring out a professional to inspect your mortar joints throughout the home, particularly those that may be more exposed to the elements.
Like any home, your roof is crucial to the overall integrity of your home. Professional inspections of the chimney and roof, particularly for loose bricks or damaged mortar, can help protect your property for long-term damage down the road.
Home Maintenance Tips For Your Property
If you own a historic home, you likely already know how precious protecting its history is. In addition to the standard cleaning you do to keep your home beautiful both inside and out, this guide includes important tips to maintain elements of historic homes that are often more susceptible to damages.
From your daily cleaning to semi-annual and annual chores, these tasks can help protect your historic property for years to come. Get a Quote
Compare multiple policies to get the coverage you need at the price you want.
Sign up for our newsletter to get the latest updates.
Please enter email address.
Invalid Email Address.
Similar Articles