Claims 101
/
5 Hurricane Pet Safety Tips: What to Do With Your Furry Friend
5 Hurricane Pet Safety Tips: What to Do With Your Furry Friend
193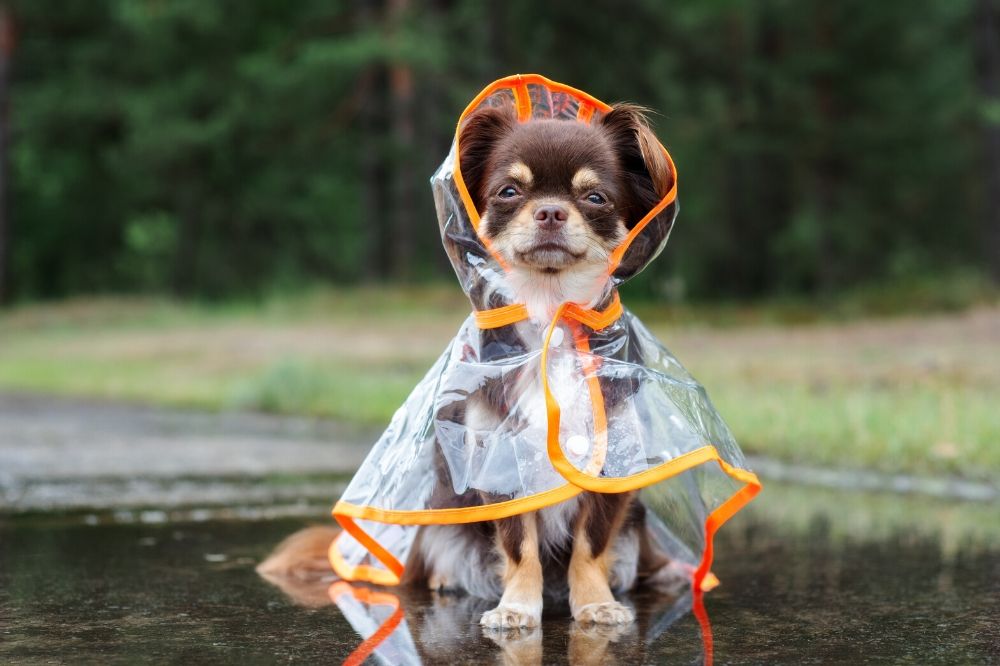 Pets don't quite comprehend what's going on during hurricanes. It makes you wonder if they think storms are some sort of end-of-world event that they just can't shake.
During a hurricane, they're scared, you're scared and the entire city is scared. But you've got to keep them safe, calm and cared for during the lead up to, and the entirety of, each hurricane that nears your area.
Pet safety during a hurricane doesn't have to be difficult. If you treat them like a person during the entire ordeal and take the following five tips to heart, your pets can stay safe during hurricanes.
Pet Safety Tips During a Hurricane
During a hurricane, keeping your pets safe should be your number one priority. Whether you're evacuating or staying put, you should never leave your pets behind to fend for themselves.
If you're staying at home through the hurricane, make sure your pet is properly looked after and can't escape outside your home to get away from the storm. Pets hate storms, so they'll likely be extremely anxious and terrified. It's up to you to keep them safe — and make them physically feel safe during the hurricane.
If you decide to evacuate, always take your pets with you. You should never leave them unattended at your home as you're escaping the brunt of the hurricane. Depending on where you live, it may actually be illegal to leave your pet behind when you evacuate.
If you're evacuating and can't take them with you to the hotel or home you're going to be staying at, make sure you leave them in a credible kennel that's at least 150 miles away from where the hurricane's impact is supposed to affect.
I'm sure you've probably heard a phrase along the lines of proper planning prevents poor performance. That goes for hurricanes, too. You want to keep your furry friend safe through the hurricane, right? Well creating a plan well before the storm arrives can help you achieve that goal.
If you're staying home, designate the safest place in your home for your pet and what you'll do with them when they need to go to the bathroom. If you need to do the latter, make sure they always remain on a secure leash and keep them outside for as little time as possible.
Even if you don't think you'll evacuate for the hurricane, make an evacuation plan for your family and for your pets. Figure out which hotels (or family member's house) you're likely to be staying at and figure out their pet policy.
Some hotels don't allow pets and some people may be allergic to them, so bringing them to your evacuation destination is not always going to work. In that case, compile a list of kennels on your evacuation route that are well out of danger and are reliable.
If you're planning to evacuate and can't bring your pets with you to the final destination, call kennels a few weeks before the hurricane arrives and see if they can reserve a spot for each of your furry friends.
3. Update Tags, Collars and Microchips
If your pets are in your home when it's damaged or destroyed by a hurricane, there's a good chance they'll get freaked out and run for the hills to escape danger.
Having your pet's tags and collars up to date can help someone contact you in case you're separated from them. Another option is to have them microchipped, which includes putting a tiny trackable microchip in them so you can track them anywhere they go.
4. Compile a Pet Care Kit
Just like you'd prepare a supply list for your family, with food and water as well as flashlights and batteries, your pets need care kits to survive as well.
This is the time to stockpile food and water (at least enough for three days), any medication they're currently on, leashes, collars, litter boxes, and any of their favorite toys to keep them calm. Make sure you keep everything in a safe, dry space so it won't get ruined.
Pets tend to freak out during hurricanes. They sense the danger coming from miles away, and every crash of thunder or flash of lightning sends them into a deep state of panic that seems like it can't be overturned.
They need you during this time of madness because their brain is running wild. If you stay calm, keep them close and give them enough pets, you may be able to calm them down just a bit, making getting through the hurricane a bit more bearable for you both. Get a Quote
Compare multiple policies to get the coverage you need at the price you want.
Sign up for our newsletter to get the latest updates.
Please enter email address.
Invalid Email Address.
Similar Articles