Home Improvement
/
5 Ways to Prevent Air Pollution in Your Home
5 Ways to Prevent Air Pollution in Your Home
171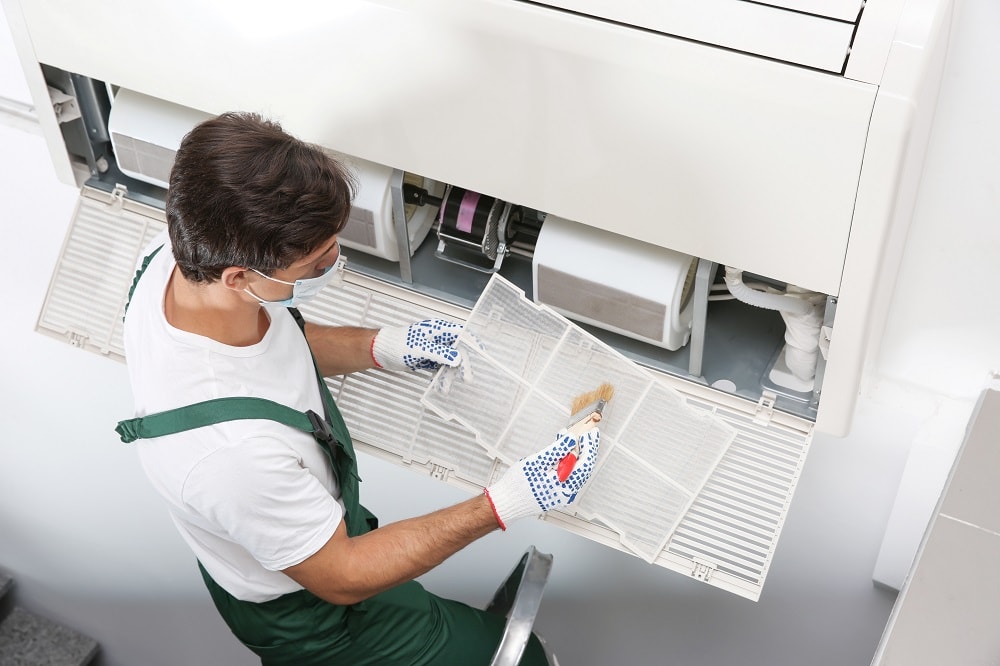 When you think about ways to prevent air pollution, your mind may drift to the thick levels of smog that sometimes hang over our cities and neighborhoods.
Even though it's sometimes less obvious or visible to the naked eye, the truth is that indoor air pollution can be even more dangerous to our health than the nasty stuff you experience outside.
If you're worried about keeping your breathing air at home pure and clean from the stuff lurking in the walls or finding a way inside to your pets and children, this guide covers five simple ways you can stop those damaging indoor pollutants from contaminating your home.
The Damage of Indoor Air Pollution
When it comes to indoor pollutants, out of sight can be out of mind. Just because you can't see the dirty microbodies hiding in the far off corners of your home doesn't mean they aren't there and they shouldn't be taken seriously.
Without being able to see it, there could be pockets of formaldehyde, lead, radon, flame-retardants, and other dangerous chemicals attached to the fabric of your home and furniture.
In an effort to help reduce the impact of indoor air pollution, these five solutions can help prevent the contamination of your house and other indoor spaces.
1. Keep Your Surfaces Clean
Just because one solution seems obvious doesn't mean you shouldn't consider it a vital part of keeping your home clean and free of indoor pollutants.
Dust isn't just an eyesore, it can hide decades worth of chemicals and allergens that are harmful to your health. Vacuuming with a HEPA filter can help to catch pockets of lead, pollen, dust mites, and pet dander in the home.
When you're vacuuming your space, it's recommended to cover the highest-trafficked areas of your home more than once every week, in addition to cleaning the walls, upholstery, and surface edges.
In homes with central air conditioning and heat, it's imperative to maintain a constant rotation of clean air filters.
In addition to having your air ducts cleaned professionally at least once every year, your air filters should be replaced regularly to prevent the spreading of airborne pollutants and dust.
3. Reconsider Your Indoor Plants
Some plants have a reputation for helping to purify the air by producing higher levels of oxygen, but all that glitters may not always be green.
Indoor plants can be harbingers of mold and other bacteria that are especially dangerous for small children or people with asthma. If you or your family suffer from seasonal allergies, you may want to keep your potted plants outside as much as possible.
Indoor pollutants feed off moisture, so keeping humidity levels even in your home (roughly 30 to 50 percent) can squash their breeding grounds before they have a chance to get out of control.
During the summer months, an air conditioner can have a similar effect, successfully keeping unwanted moisture from invading the rest of your home. Air conditioners can help to reduce or eliminate indoor pollen (which is especially troubling for people with allergies or asthma).
5. Test for Indoor Pollutants
You can do everything right to keep the dirty bugs outside from invading your home, but you don't know what to protect against when you can't see the full picture.
Testing for invisible pollutants like radon can help reduce the likelihood of contracting serious and fatal illnesses, including lung cancer.
Bringing in a professional to help test the air in your home for toxins you can't see can give you a better insight to the kinds of deep cleaning you need to do in order to keep your family safe.
Stopping Causes of Indoor Air Pollution
Keeping your home free of airborne contamination isn't just about making sure your house looks clean when you have company over.
In reality, the dangers lurking just below the surface can be just as dangerous (or even more so) than the toxins you avoid breathing in outside. Using this guide, you have clear instructions on how to eradicate these contamination from every nook and cranny they might be hiding in. Get a Quote
Compare multiple policies to get the coverage you need at the price you want.
Sign up for our newsletter to get the latest updates.
Please enter email address.
Invalid Email Address.
Similar Articles