Homeowner
/
10 Pros and Cons of Metal Roofing for Your Home
10 Pros and Cons of Metal Roofing for Your Home
3.1K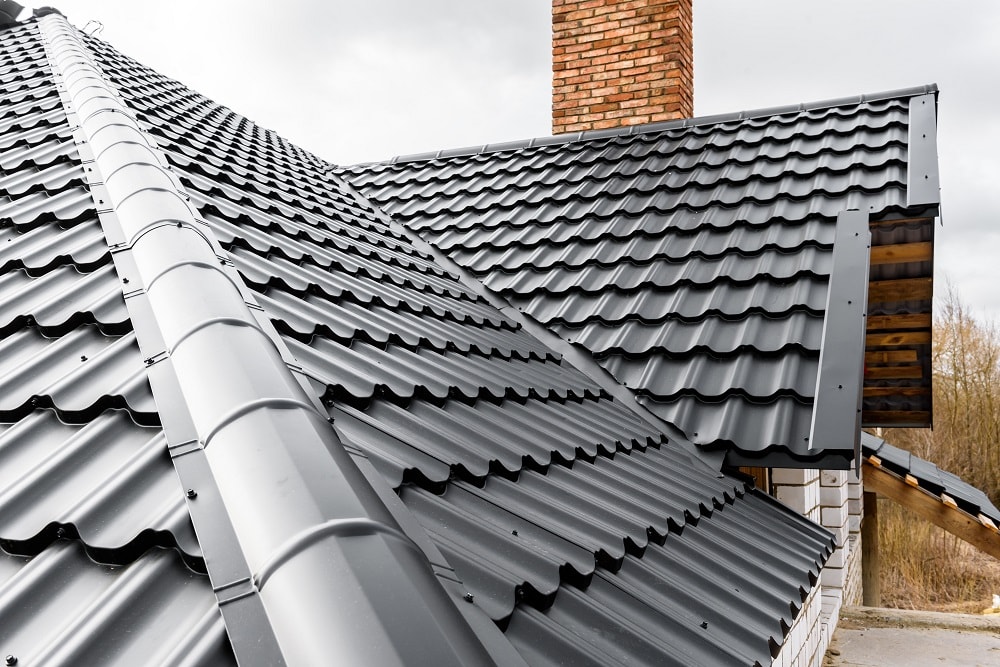 From building or refurbishing a home to simply replacing your existing roofing structure, there are a wealth of options and materials to choose from. Including asphalt shingles, tile, slate, and clay, another option you might be considering are metal roofs.
Replacing or installing a new roof on your home can become a considerable expense, so it's important to pick the right roofing materials for your home, the environment you live in, and your budget.
If you've heard that metal roofs often last the longest, you may still be wondering what the metal roofing pros and cons are. Let's take a closer look at some of the most important benefits and disadvantages of investing in a metal roof.
Benefits of Metal Roofing (Pros)
There are five main benefits of metal roofing that everyone should know about. While there are more factors to take into account, these elements can help you weigh the difference between metal roofing pros and cons.
In the same way that there are different roofing materials to pick from, if you decide to install a metal roof, there are different alloys you can utilize as well.
Including aluminum roofs, you can also install copper roofing, metal tile, metal slate, steel, and tin to help protect your home. All of these are extremely durable, which also helps extend the total lifespan of your roof.
If you live in an area often exposed to wildfires, metal roofs may provide a safer material that won't spark when struck by fire or lightning.
Unlike any other roofing material, your metal roof will work to reflect solar rays, helping you to cut as much as 25 percent off your cooling costs.
When it comes to the many finishes you can pick from, you may find up 100 different color choices available for your home. Metal roofs can be styled in a more modern finish or with a rustic design in mind, depending on the overall aesthetic of your home.
Because metal roofs are light, they're also easy to install. While you likely aren't installing a roof yourself, you may save on labor costs by lightening the load for your working crew.
Disadvantages of Metal Roofing (Cons)
All that glitters isn't gold, and when it comes to metal roofs, there are some key disadvantages to be aware of. Let's take a look at the five that might matter most to you and your family:
Metal roofs can last a very long time, so it stands to reason that they would naturally be more expensive. In some cases, depending on your final selections, a metal roof can be two or three times more expensive than other options.
Once your metal roof has been installed, you may notice that it creates more noise than some other materials. Rain or heavy storms may sound louder with a metal roof installed, though your contractor can add more insulation during installation to help reduce the sound of outside elements.
Because metal roofs are often a flat, slippery surface, they can be difficult to clean, even for professionals.
4. May show more wear and tear
Because metal roofs dent easily, any hard or sudden impacts to its surface may show blemishes.
5. Can be difficult to repair
Not only do metal roofs dent more easily, if you needed to replace a small section for some reason, matching the colors and the original materials can be difficult or even completely impossible.
The Cost of Metal Roofing Installation
As you're weighing metal roofing pros and cons, the two key elements of consideration are often the longevity of the material and the expense.
One of the biggest disadvantages of metal roofs is how much they cost. For many families, the expense only makes sense when you'll be living in the house long enough to take advantage of the durability.
How Long Does a Metal Roof Last?
Because of their durability, metal roofs can last between 40 and 70 years depending on the final material you pick and the weather conditions your home will be exposed to.
Deciding If Metal Roofs Are Right for You
As with any major change to your home, there is a myriad of aspects to consider when deciding what kind of roof to install. As you can see from our list, metal roofs can be very particular, and it's important to know what you're getting into.
One of the biggest benefits of investing in a metal roof (and it is an investment) is how long the material and finished product may last; but if you aren't living in your home long enough, you may never recoup the cost expense of installing your roof in the first place.
Like any investment to your home, it's important to think of the long-term picture before making your final decision. Get a Quote
Compare multiple policies to get the coverage you need at the price you want.
Sign up for our newsletter to get the latest updates.
Please enter email address.
Invalid Email Address.
Similar Articles