Renter
/
5 Questions to Ask Your Renters Insurance Agent
5 Questions to Ask Your Renters Insurance Agent
477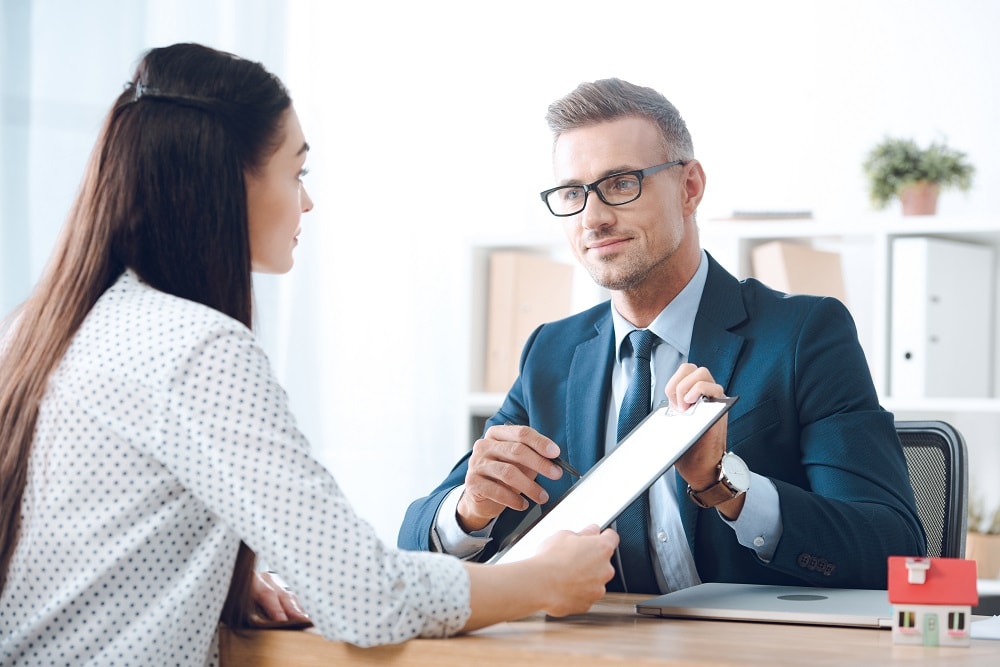 If you're searching for renters insurance, especially if you're a first-timer, you may get lost in translation sifting through all the legal lingo. But securing the right policy is actually a lot easier than you think.
You just have to know the right questions to ask your agent.
We sourced our agents and the internet to come up with the five most commonly asked (and really important) questions so you know everything about your policy.
1. What Is and Isn't Covered?
Renters insurance covers your personal belongings, additional living expenses if your rental unit were to become uninhabitable due to a covered peril, and expenses relating to medical bills and lawyer fees if someone were injured on your property and you're found liable.
In basic terminology, these are the most important aspects of a renters insurance policy, but each policy has different coverage amounts, stipulations and categories of coverage. For a full breakdown of what's covered (and how much coverage you should maintain), check out our in-depth renters insurance coverage article.
Renters insurance doesn't cover the home's structure in which you live, additional structures located on the property and damage to your belongings caused by flooding. Since renters don't own the property in which they live in, the landlord should have a policy that covers the home and structures on the property.
It's a common misconception that renters are covered under their landlord's policy. This is simply not the case. If a peril occurs due to negligence on behalf of the landlord, their policy may cover your belongings or bills, though.
2. Is My Roommate Covered?
It depends on the type of renters insurance policy you sign up for. It is possible to purchase a renters insurance policy that covers you and your roommate, but it's not too wise to do so. If you add your roommate's name to your policy, you'll need more overall coverage and you must be careful when filing claims.
If you and your roommate are on the same renters insurance policy and they file a claim because their laptop went missing, your name will be attached to that claim as well. This isn't ideal because that claim will stay on your history for five years.
With each claim, you're deemed riskier in the eyes of insurance companies, which means you'll likely pay higher premiums or be relegated to fewer insurance options.
So in short, if your roommate asks to be added to your renters insurance policy, you should kindly tell them no because it is too risky on your behalf.
3. What Affects My Renters Insurance Premiums?
There are a few things that directly affect your renters insurance premium: the amount of coverage you need, your claims history, deductible, pets, and bundling.
The most influential factor on your renters insurance premium is the amount of coverage you need to protect you and your belongings. Someone with $30,000 in belongings will pay more in premiums than someone with $5,000 in belongings (if they get adequate coverage).
Are you a dog owner? Dog owners are more liable to file a home insurance claim than non-dog owners. And dog bite claims can get really expensive, really quickly. People with dogs, especially ones considered to be aggressive breeds, should get a minimum of $500,000 in liability coverage.
Claims history comes into play because the more claims you file, the riskier your seen to insurance companies. With that risk comes higher premiums because it's a way to offset the risk. If you opt for a lower deductible, you'll have a higher premium, which may not be worth it in the long run if you don't file any claims.
Lastly, bundling your home and auto insurance policies can help to cut a little bit of the cost of your monthly premiums, especially if you're a good driver with a clean home insurance history.
4. If I Move, Can My Renters Insurance Come with Me?
Yup, you can move your renters insurance with you to your new place. Since you don't own the home and don't have coverage for the structure of the property in which you live, switching addresses is as easy as calling your agent or changing the info online.
5. Do I Need Renters Insurance?
While renters insurance mandated by law, landlords can require it in certain situations. Whether your landlord requires renters insurance or not, we always recommend that you purchase it to be on the safe side of things.
After all, if something happened to destroy all your belongings in an instant, would you be able to replace everything you own?
Similar Articles