Renter
/
15 Vital Questions to Ask When Renting an Apartment
15 Vital Questions to Ask When Renting an Apartment
21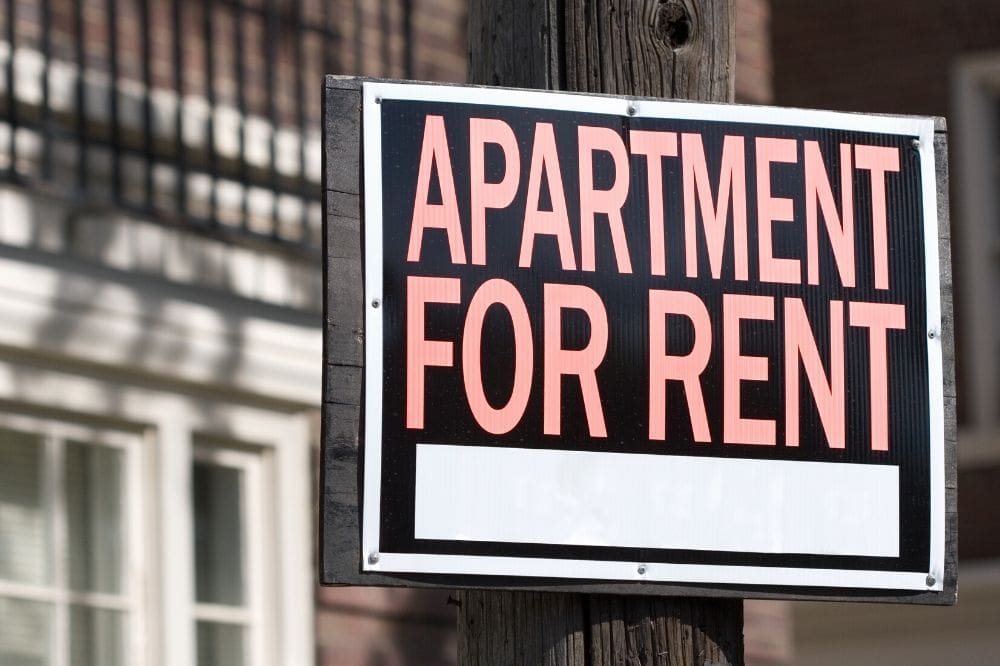 When the day comes to rent an apartment of your own, you may be giddy with joy that you're finally getting a place of your own — or moving in with a longtime friend.
But, while renting your first apartment is a tremendous feat in life, it can also go horribly wrong. If you don't know the right questions to ask, you could get stuck in a place and a lease that you're yearning to get out of.
So before you sign the newly drawn up lease, make sure you ask the following questions and carefully read through the lease. It could be the difference between renting the apartment of your dreams and being stuck in a nightmarish situation.
1. What Are the Lease Terms?
Most leases are written up in the standard 12-month interval, but that doesn't mean you should assume that's what your landlord has planned. Ask the landlord what their lease-term intentions are before signing, and make sure you get it in writing.
2. Do You Require Renters Insurance?
While renters insurance isn't required by law, some landlords may be able to require their tenants to hold adequate renters insurance during the term of their lease. Renters insurance is only about $10 to $15 per month and its benefits are tremendous, protecting you and your belongings from many covered perils like accidental fires and break-ins.
3. What Are All the Move-In Fees?
Some landlords front-load the lease to make sure a tenant can't pull a fast one on them. Your landlord may require first and last month's rent as well as a security deposit to move in. If you have a pet, there may be a nonrefundable pet deposit and other fees. Talk to your landlord and beforehand to the exact dollar amount of move-in fees.
4. Are There Any Utilities Included in the Lease?
If you're renting an apartment, there's a good chance that water, sewer and trash are included in your monthly rent payment — but it's not guaranteed. Find out what utilities, if any, are included in the lease before signing. This could be the difference in paying an extra $125 each month for electricity or paying a set fee each month when it's included.
5. How Do You Accept Rent Payment?
With so many financial tech companies popping up, paying rent has never been easier. Gone are the days of writing a check and leaving it for your landlord on the 1st of each month. Now there are payment apps that allow you to easily send the money on your own time — even at 11:30 p.m. on the first of the month because life got in the way.
You'll want to ask your landlord which payment platform they use and make sure you can get concrete documentation of each rent payment. If they're stuck in the old-school check-cashing method, it may be wise to introduce them to a modern payment method.
6. How Are Late Fees Assessed?
Since payments can be accepted from virtually anywhere and at any time, late fees shouldn't be an issue. But you'll want to know how the late fees are assessed and how much they'll be.
If your landlord wants to charge you $50 extra for a payment that was received a day late, try to talk them into giving you more time. If they won't budge, you may want to find a different place or try to put the payment on autopilot.
7. Are There Any Extra Charges Associated With Personalizations to the Unit?
One of the key questions to ask before renting an apartment is whether personalizations are allowed in the unit and if you'll be charged for them upon moving out. We're not talking about painting a bedroom brown or knocking down the kitchen wall to create an open concept.
We're talking about the personalizations that help to make a house a home. Those additions like hanging photos on the walls, putting additional mirrors in the home or something else that helps make the apartment feel a little more like home.
Find out how large or small nails and screws are allowed to be if you stick them in the walls, and what the clean-up efforts on your part will be upon moving out.
8. What Are My Lease Renewal Options?
If all works well, you may be staying in your new apartment for many lease terms. The more times you renew, the easier it is on your landlord and the less money they must spend finding a new tenant and flipping the unit.
Discuss renewal options with your landlord, including how much the rent will increase each year and what the renewal terms will be. Maybe something comes up at the end of your lease and you'd like to sign for six months longer but can't commit to a year. Make sure your landlord is OK with different lease terms or that you're OK with the full year.
9. May I Sublet the Apartment If I Need to Leave?
Life tends to unfold how it's supposed to, but that doesn't always mean you'll know its next move. Random things happen, and you need a lease that can work with you.
Maybe you're in college and thinking about studying abroad for three months. Do you really want to pay for an apartment you're not living in? Or would you rather use that money to maximize your travels?
If your landlord allows you to sublet your apartment, it opens the doors for many other options. If they won't allow it, you may want to reconsider your options and living situation.
10. What Is the Lease Termination Policy?
Like the scenario above, life tends to change. Maybe you get a new job and have to move, meet a new friend or significant other you really want to move in with, maybe it's something totally different. There's a chance you may need to terminate your lease early.
While there's nothing wrong with terminating a lease early when you go about it the right way, you'll want to discuss the termination policy with your landlord. If you have three months remaining and they want you to pay all three months in full, you may want to keep looking.
However, many apartments are sought after for various reasons, so you should try to negotiate a lease termination policy where your landlord keeps the security deposit and you go your separate ways.
11. What Circumstances Designate My Security Deposit to Be Kept?
If you break the lease, your landlord will likely keep your security deposit. If you tear up the apartment, your deposit will probably be kept. There are many scenarios where your landlord can legally keep your security deposit, but you'll want to talk to them about the specific scenarios in which yours can be kept.
12. How Are Maintenance Issues and Requests Handled?
It's life. Things are bound to break, especially when you least expect it. Talk to your landlord about maintenance issues and requests to find out the timetable of repairs and who will be conducting them.
After all, you don't want your air conditioning to go out in the middle of July, only to find out your landlord wants to try to fix the problem to save money. After five days in the sweltering South Florida heat, he decides it's time to call in a professional — but you've been living without A/C for the past five days.
13. Are There Any Situations Where You Will Enter the Home Without Notice?
If you're on the old-school check-cashing payment method, your landlord may enter the apartment on the first of each month, but they'll notify before doing so. Although they own the unit, you're renting it out and have a right to privacy.
Consult with your landlord and make sure your privacy is respected and that they notify you before entering the home. This is more of common courtesy, but they'll likely be making repairs and such during your year-long stay and have to enter the home occasionally.
14. Does the Apartment Have Enough Parking Spaces?
Parking and apartments don't go hand in hand. We all wish they did, but finding a parking space at an apartment complex (if you don't have designated spots) can be as difficult as finding Waldo in an old novel.
See if you can get designated spaces outside your unit. Trust me, it will make life (and visits to the grocery store) a whole lot easier while you're living there.
15. What's the Visitor Parking Situation?
Resident parking is just the tip of the iceberg. If your apartment complex abides by the free-for-all parking method where there are no designated renter or visitor spots, things can get complicated quickly.
Not only is it touch on visitors, imagine coming home after a long day of work on Friday and finding out someone in the complex is throwing a mega bash, with visitors taking up all the spots and forcing you to park down the street. That doesn't sound too convenient. Get a Quote
Compare multiple policies to get the coverage you need at the price you want.
Sign up for our newsletter to get the latest updates.
Please enter email address.
Invalid Email Address.
Similar Articles