Homeowner
/
What to Expect When Selling a House As Is or Remodeling
What to Expect When Selling a House As Is or Remodeling
459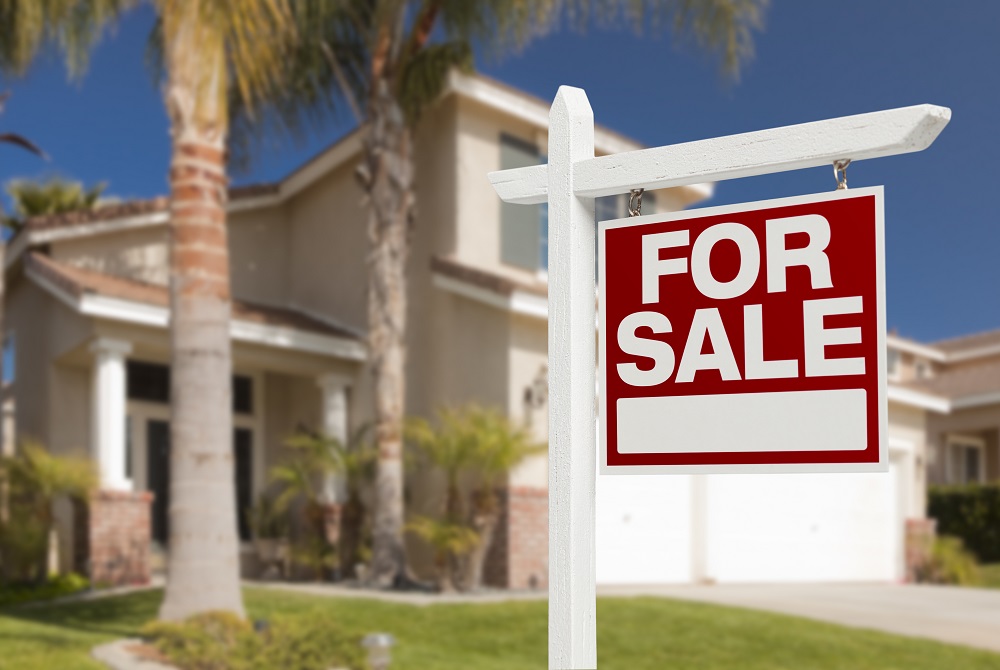 When you decide you're ready to put your home on the market for sale, there are still a lot more things to consider before handing your keys off to the new homeowners.
The biggest decision you may face is whether you'll be selling the house as is or whether you'll be remodeling the interior and exterior before moving.
On one hand, selling the home as is will be easier on you, but it probably won't generate as much much money as remodeling. On the other hand, remodeling the home will make it more worth more and more presentable, but it'll cost you a lot more money and may slow down the selling process.
Here is everything you can expect remodeling or selling a home as is, so you can decide which option is the perfect choice for you.
Should You Sell Your Home in As-In Condition?
There's a big difference between selling your home in as-in condition when it's livable and selling your home in as is condition when it needs some serious repairs.
If the home is in need of serious repairs, you could be stuck footing the bill whether you want to or not. But if the home is in livable condition when you sell it, there can be a great upside to selling a home as-in.
Did you know that you could actually be on the hook to pay for undocumented damage to your home, such as preventable mold in the walls or knowing about cracks in the foundation? If you knowingly sell your home to a buyer without fixing issues like this, they can come back at any point and sue you for repairs.
It's always important to know what to fix up when selling a house and how to sell your house as is without getting into financial trouble at a later date.
Get the Home off Your Hands Quickly and Easily
Selling a home in as is condition can provide for a quick and easy sale. You won't have to remodel the interior or exterior, so you can just list it and go. If you want out of the mortgage quicker and don't mind decreasing the overall price too much, you can surely get out way quicker than you would have if you remodeled.
Selling your home in as is condition also prevents you from sinking money into your home that you may not get a return on. For instance, a brand new kitchen will probably increase your home's value. But, depending on the area and what the buyers are looking for, you may actually spend more money remodeling your home than you'll get in the purchase price.
Would you spend $30,000 remodeling your kitchen when it only increases your home by $25,000? Probably not. Remodeling is a risk/reward game and selling your home as is ensures you aren't taking a big risk to land a bigger reward.
Plus, who's to say the potential buyer even wants the same kitchen as you do? By not remodeling, you may be opening your home up to a wider scope of people who have their own vision of what they want to do.
Prepare to Receive Market Value or Lower
When you're selling your house as is, you're probably not going to generate top-dollar from the buyer. But, again, you're not taking the unnecessary risk of investing money into your home and potentially not getting the payoff you're looking for.
Should You Remodel Your Home Before Selling?
You may be asking is it worth renovating a house before selling? How do you even know what to fix up when selling a house? Those two questions make remodeling a tricky subject to tackle.
If you're thinking about making minor changes such as installing a better security system, check out this Clovered article. But if you're really looking to do some major remodeling before selling your property, these next few tips are for you.
Increase Your Home's Value
There are many home remodels that can increase your property value and provide a pretty significant return at the sale. A home remodel is a surefire way to increase the value of your home, but it's important to make sure that investment will pay off in the long run.
One of the best home remodels is to slap on a fresh coat of paint throughout your home, as well as the exterior. This will give it a brand-new look and feel that draws in prospective buyers willing to pay top dollar.
With new architectural trends popping up across the country, you could ride the wave all the way to the bank by remodeling your home in a way the buyer perceives it as modern. Whether it's just paint or an entire rehaul of appliances, lighting and paint, modernizing the interior of your home could give it the spike in value and interest you've been looking for.
You could also install some simple smart-home technologies for under $1,000, which will give your home an edge on the neighborly competition. Nowadays, many technological advances can be adapted inside a home to live more comfortably and conveniently.
Buyers are often infatuated by the potential to save money in the long term that they often pay up front for those savings. This puts the ball in your court if you decide to remodel before selling.
The decision to remodel or simply sell your home as is relies solely on your intentions and how much hassle you'd like to go through before listing your home for sale. Get a Quote
Compare multiple policies to get the coverage you need at the price you want.
Sign up for our newsletter to get the latest updates.
Please enter email address.
Invalid Email Address.
Similar Articles