Insurance 101
/
Short Term Disability vs Long Term Disability Insurance
Short Term Disability vs Long Term Disability Insurance
98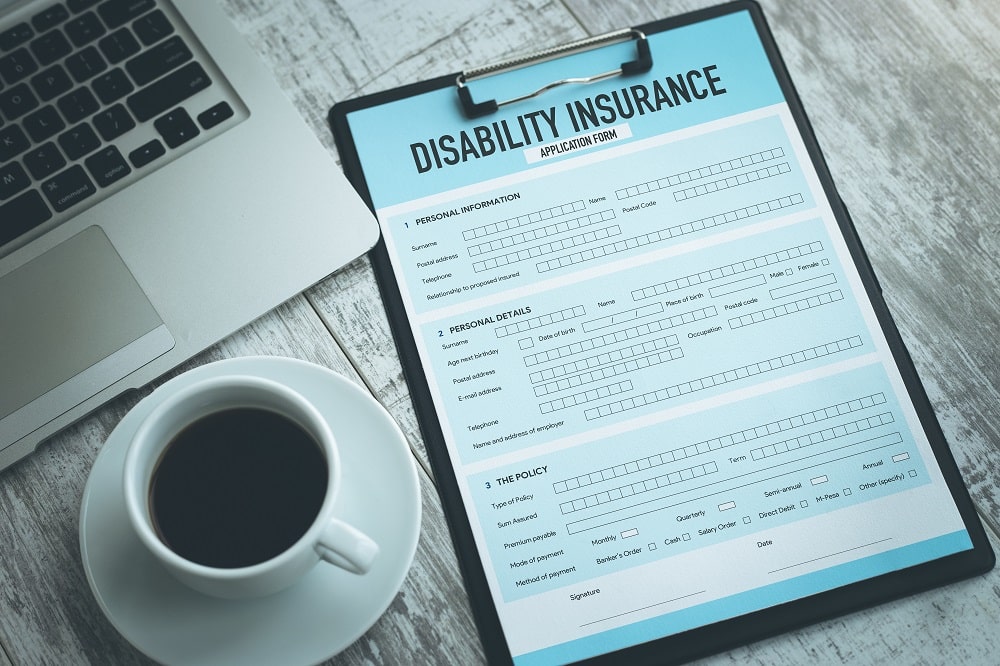 Catastrophic injuries aren't always the direct result of short-term or long-term disability claims. Claims relating to those instances are few and far between, and companies actually see far more claims for illnesses like cancer and heart attacks.
You may be thinking, "It won't happen to me," but so does everybody else. The fact of the matter is that nearly 25 percent of American workers will suffer an injury or illness that keeps from working for at least 90 days.
So I encourage you to ask yourself if you'd be OK seeing your savings dwindle while paying for living expenses while you're out of work. Wouldn't you like a safety net to fall back on and help you keep your money right where it is?
Thankfully, that's what short-term and long-term disability is for. Many people don't realize how important those two policies could be to them, their family and their financial livelihood. But this is what you need to know about short term disability vs long term disability.
What Is Disability Insurance & What Does It Cover?
Disability insurance makes sure you still get paid part of your salary if you were to suffer a short-term or long-term injury that keeps you from being able to work.
In short, it's a safety net to protect your most reliable asset: yourself and your ability to make money to support yourself and your family.
Even though you may not believe you'll fall victim to a debilitating injury during your work career, nearly 25 percent of workers in the United States are unable to work for at least 90 days at some point before retirement.
It's not just blue-collar workers who have to worry about heavy machinery causing an injury, or drivers fearing they'll suffer a car accident at some point in their career.
Nope, those are far from the most common claims. Year after year, the most common disability claims are cancer, heart attacks and other non-work-related illnesses.
Do I Need Disability Insurance?
While you're not required to have disability insurance, it comes highly recommended by professionals. Think about it. If you don't have disability insurance and you suffer a serious illness, such as a major surgery or cancer, could you savings alone fulfill the amount of money you need to live?
Even if it could, it would be a serious blow to your bank account and mood after you recover and realize you've blown much of your savings on living expenses — which could have been covered by short-term or long-term disability.
Short Term Disability vs Long Term Disability
The two main types of disability insurance are short-term and long-term. Each policy replaces a portion of your income if you were to be injured and unable to work, and usually has a monthly cap of up to $10,000.
So any employees making less than $200,000 per year will likely be covered to receive the full amount of disability payments.
Short Term Disability Insurance
Usually pays 60 percent to 70 percent of your base salary at the time you began drawing.

Pays your subsidized income for the policy term, which could last from a few months to a year.

May kick in up to two weeks after your initial injury or when all your paid time off has been used.
Long Term Disability Insurance
Usually pays 40 percent to 60 percent of your base salary at the time you began drawing.

Pays your subsidized income for the policy term, which could last from a few months to your entire working career.

Commonly kicks in 90 days after your initial injury.
How Long Do Long Term Disability Benefits Last?
Short-term disability benefits can last anywhere from a few months to an entire year, depending on the specifics of your policy.
Usually after a year (or whenever your short-term policy exceeds the maximum number of days), long-term disability kicks and takes over. Benefits from a long-term disability policy last however long the disability remains. That means if you can't work for five years, long-term disability benefits will last five years.
But if something extremely drastic were to occur and you could never work again, long-term benefits would last until your policy runs out (each policy may have different maximums) or until you're old enough to retire. At retirement age, you would then be forced to draw social security or government disability.
Is Short Term Disability Worth It?
Yes, short-term disability is definitely worth it, especially since the cost is picked up by employers many times. In fact, employers in California, New York, New Jersey, Rhode Island and Hawaii are required to pay for their employees' short-term disability coverage.
Is Long Term Disability Worth It?
Yes, long-term disability insurance is worth it in the long run, especially when you consider the previous statistic that nearly 25 percent of American employees will suffer an injury during their working years that keep them off the job for at least 90 days.
How Does Disability Insurance Work?
Disability insurance works like any other insurance policy. If you suffer an injury that keeps you out of work, you must file a claim and the insurance company will decide whether it's covered or not.
If it's covered, you'll begin receiving direct deposits or checks in the mail — similarly to your current work pay schedule — for the allotted percentage of income your policy grants.
How Much Is Disability Insurance?
If you're getting disability insurance through your employer, it will likely be cheaper because you'll pay a group rate rather than an individual rate. This group rate takes into account every person on the policy and creates an average premium that must be paid by each individual.
If you're a healthy person who hasn't had a history of problems, you may be able to get a cheaper policy by venturing out on your own policy. But keep in mind that securing a policy through your workplace helps out in favor of your yearly taxes.
Securing disability insurance through your company will see your monthly premiums for short-term disability from $5 to $15, while long-term disability is more expensive. Monthly premiums for long-term disability are usually 1 percent to 3 percent of your monthly base pay.
However, if you've had a history of health problems and seek private disability insurance, you'll pay far more than those numbers. These are the factors used to determine your monthly disability premiums.
Age

: The older people get, the more prone to serious injuries, so your age plays an important factor in determining the cost of premiums.

Health

: Healthy individuals with no history will pay less than individuals who have suffered major injuries or illnesses throughout their life.

Gender

: Women are statistically more likely to file disability claims, so women may pay more in some instances.

Occupation

: If you're a laborer, you'll likely pay more than the average 9-to-5 desk worker because you're exposed to more on-the-job risk.

Smoker/Non-Smoker

: Smokers are more likely to develop serious illnesses, so they almost always pay more than non-smokers.

Income

: Since benefits are based on a percentage of your income, people who make more money will have to pay more in premiums.

Length of Benefits

: People who secure a long-term disability policy that promises to pay their entire working life will pay more in premiums than those who get policies paying only 10 years of premiums.
If your finances would be seriously hurt after suffering a short-term or long-term injury and being off the job for an extended period of time, we highly suggest you purchase both a short-term and long-term disability policy.
Even if you think you'll be fine or your finances would be OK, it's always better to be safe than sorry. Get a Quote
Compare multiple policies to get the coverage you need at the price you want.
Sign up for our newsletter to get the latest updates.
Please enter email address.
Invalid Email Address.
Similar Articles