Home Improvement
/
7 Simple Steps for Learning How to Start a Garden
7 Simple Steps for Learning How to Start a Garden
194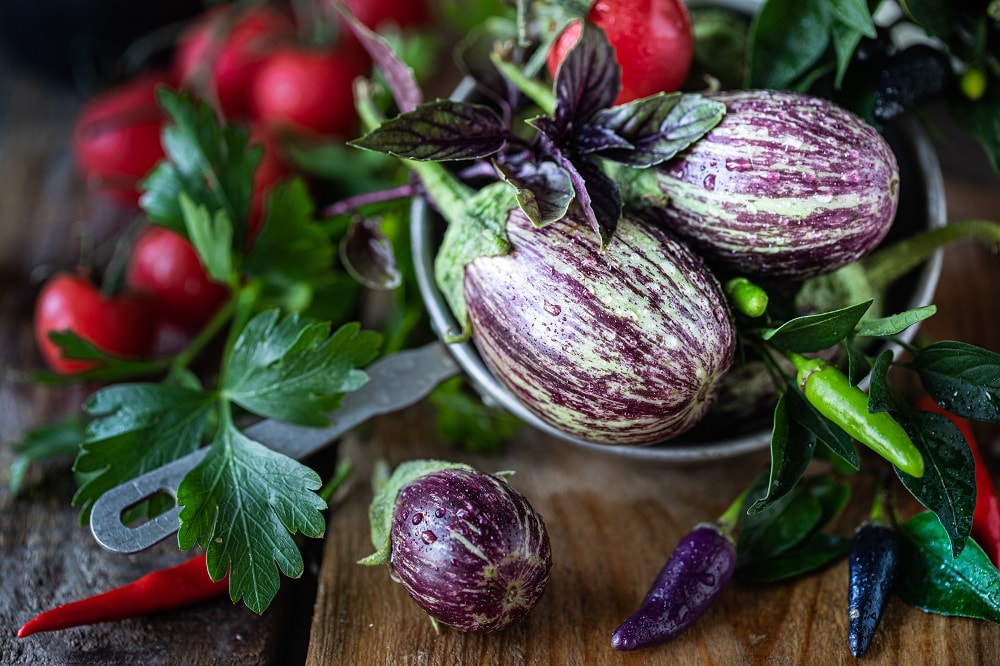 Perhaps the only thing more delicious than freshly harvested fruits or vegetables is the satisfaction of knowing you grew your own crops.
From your basic starter garden to a more advanced gardening plot, planning, planting, and tending to your own harvest don't have to be overly complicated and can provide a wonderful educational opportunity for people of all ages.
Not sure where to start when you're learning to garden? This guide covers the seven most important aspects of how to start a garden — from the planning stages all the way to picking and eating the fruits of your labor!
If your green thumb doesn't come naturally, you may not know where to begin with your starter garden. Nurturing a successful garden from concept to cooked-completion takes a fair amount of research and learning.
But with the right guide, you might find growing your own garden even easier than keeping a houseplant alive.
Whether you're thinking about planting fruits, vegetables, or herbs, these seven steps will help you start a garden and watch it flourish.
Sure, maybe you love cucumbers or the sweet delicious tang of mangoes. But do you know which plants will flourish in the natural soil in your area and which will struggle to survive?
Planting a garden that produces food your family will enjoy eating is typically the end goal for anyone starting a garden, but it's important to know not every state provides the right natural climate conditions to support your green-dreams.
Before you start buying seeds or soil, let's take a look at the most important first steps when learning to garden.
1. Research and Plan Out Your Starter Garden
The most important part of any successful backyard nursery is the planning and research stages. Start by thinking about the fruits or vegetables you and your family eat most often.
Make a short list of ideal crops you'd want to include in your garden and start researching which options are potentially more high-maintenance (and thus more difficult to maintain), the necessary weather conditions for each crop, and the ideal season to start planting.
This will help you narrow down what to put in your starter garden, and what to get from the grocery store instead.
2. Decide Where to Start Planting
Now that you have a list of items you want to include in your garden, it's time to decide where to build your growing space.
As a part of determining where a garden will look best in your home, consider the natural sunlight any specific area will receive and what's best for the health of the crops you hope to plant.
If particular crops need more sun than others, make sure they're under direct sunlight when it's most powerful, which is around noon to 2 p.m. If a crop doesn't need as much sun, like basil plants, make sure they're well shaded.
3. Put Together Your Beginner Gardening Tools
Nurturing plants from seeds or seedlings to fully-fledged crops take a certain level of commitment, including investing in the proper tools. Here are just a few of the items you'll likely need to start your garden:
Hand tools, including a small shovel or trimming shears

A watering system (hose and nozzle or automatic sprinkler)

A garden hoe

A dirt rake

Fencing area for your garden

Growing stakes or support structures
4. Test and Prep Your Planting Space
As you plan to clear the ground where your home garden will take root (literally), it's important to test and improve the soil as necessary.
Depending on what you plan on planting, you may want to have the dirt around your home tested for fertilization, moisture, nutrients, and alkaline levels. This will help you determine if your existing soil is sufficient for starting a garden or if you need to purchase and lay new soil instead.
5. Decide on Seeds vs. Transplants
Once you have an exact list of crops you want to grow, the tools you'll need to support the growth process, and healthy soil to start planting, it's time to decide whether you want to start with seeds or invest in young plants that will be transplanted into your garden.
Transplants can be more expensive and help expedite the growing process, but they need to be handled with care as you transport and re-root them into your garden bed.
Regardless of whether you're starting your beginner garden with seeds or transplanting crops into the space, it's important to be patient and handle your garden with care.
Plants can be very sensitive, and the more gentle you are throughout each of these steps, the more likely your reap the harvest you're hoping for.
It may take weeks, months, or even years, but if you follow these steps and keep a watchful eye on your budding crops, soon enough you'll be harvesting delicious fruits and vegetables for your family to enjoy!
Starting a Garden at Home
There's no guarantee that starting a garden will be easy, or even that your first attempt will be a complete success. Gardening is a skill that takes time to develop, and that includes learning as much as you can about the plants you're growing and the land you're growing them in.
With a little patience and a lot of love, these seven simple steps will help you plan, plant, and grow the garden of your dreams! Get a Quote
Compare multiple policies to get the coverage you need at the price you want.
Subscribe our news letter to get letest update.
Please enter email address.
Invalid Email Address.
Similar Articles