Renter
/
6 Steps for Your First Apartment Application Process
6 Steps for Your First Apartment Application Process
924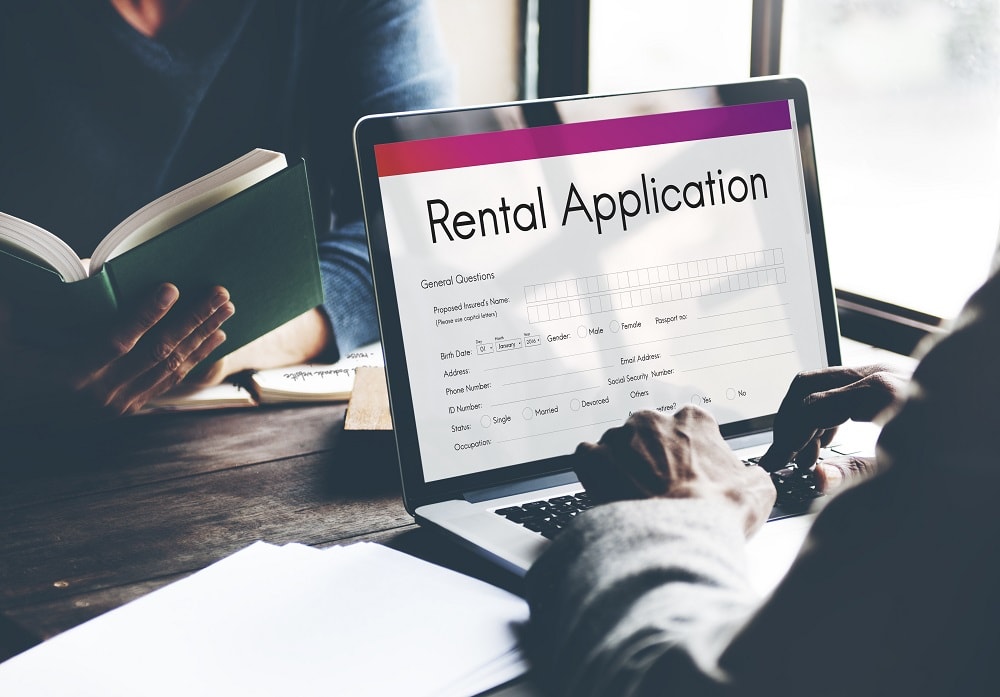 So you're ready to move out of your parent's house or your college dorm into your very first apartment – congratulations!
There's nothing quite like the feeling of turning the key in the door of your very first home and knowing that it's all yours to live in and decorate however you want.
Of course, for first-time renters, the steps to renting an apartment (and specifically the apartment application process) or house can seem overwhelming at first glance.
To help, we're going to cover the six steps every renter goes through in the application process, whether it's your first rental or your fifth. Let's take a look!
The Documents Needed to Rent a Home
Deciding to rent an apartment or house is a pretty big commitment, and there are going to be multiple steps throughout the process to both ensure you as the renter and validate to the rental company or landlord that you're a good fit for their property.
There are certain documents needed to rent an apartment or home that you'll want to have access to, and we're going to cover them all here so you're as prepared as possible to blaze through the application and start thinking about move-in dates and design ideas instead.

Get a Quote
1. The Apartment Application Process
The first step of the renal application process is already spelled out for you – you're going to need to fill out the application!
Besides several pages of signing on the dotted line, this will probably be your last opportunity to go over all the fine print associated with your lease.
This can include your rights as a renter, any lease break agreements, and additional fees you might expect to incur along the way.
Read through this document carefully, and don't be afraid to make notes if you encounter something you don't understand.
2. The Rental Application Fee
As you may have already discovered, there's more to pay than rent when you're applying for your first apartment.
While some of the fees associated with the application process will ultimately be refundable (like a deposit), other things like rental application fees won't.
There's no set rule on how much landlords or rental companies can charge for the application fee, so be ready to pay as much as $100 per person.
Of course, it never hurts to ask about any ongoing rent promotions, or having the application fee waived.
3. Providing Your Proof of Income
No matter where you live in the U.S., virtually every apartment will require some kind of proof of income to validate you can afford to pay your rent routinely and without issue.
Be prepared to show your last two or three pay stubs, a W-2, or a job offer letter from your employer to validate you meet the minimum income requirements for your apartment.
If you're self-employed, you may need a copy of your 1099, bank statements, or previous year's tax returns to show the same validation.
4. Submitting for a Credit Check
Your credit history may not seem like a qualifying factor for renting an apartment, but it's a very common practice and may even happen more than once.
Your credit helps provide insight for the landlord or rental company on your payment history and overall financial status. Similarly, don't be surprised if applying for utility accounts (like the internet or cable) require similar validations!
If you don't have great credit (or any credit at all), talk to your landlord or leasing agent about it up front. Be honest about your finances, and they may not be used against you in the apartment application process.
5. An Apartment Background Check
Like the credit check, don't be surprised if there are some personal questions on your apartment application.
The apartment background check includes elements like a potential arrest record or any other major infractions.
Be upfront and honest about your background qualifications and you may be less likely to be declined for your new home.
6. Additional Steps to Renting an Apartment or House for the First Time
If you're renting your very first apartment, there are a few extra steps you may need to consider. These won't be the same for everyone, and may not necessarily apply to your unique rental history.
In addition to the above documents needed to rent, you may want to be thinking about:
References from past landlords or other parties that can speak to your reliability as a tenant for your new landlord.

A co-signer application if you don't qualify for an apartment on your own. In many cases, a parent or guardian acts as a co-signer.

A letter of intent, like a cover letter on your resume, helping your new landlord get to know you. If you don't have a lot of rental history, or your credit isn't perfect, these kinds of personal touches can help make a big difference in getting approved for your first apartment.
Getting Through the Rental Application Process
Renting your first apartment or house is a huge accomplishment! Wherever you are in the application process, you should feel proud of everything you've achieved up to this point.
For first time renters, knowing which documents you'll need in advance can help make the process seem less daunting and expedite your time until moving in!
And remember, if you're ever not sure about a step in the rental application process, don't hesitate to stop and ask someone.
An apartment lease is a legally binding contract, and it's better to know what you're getting into before you start signing! Get a Quote
Compare multiple policies to get the coverage you need at the price you want.
Sign up for our newsletter to get the latest updates.
Please enter email address.
Invalid Email Address.
Similar Articles