Homeowner
/
3 Steps to Create the Perfect Hurricane Evacuation Plan
3 Steps to Create the Perfect Hurricane Evacuation Plan
1.7K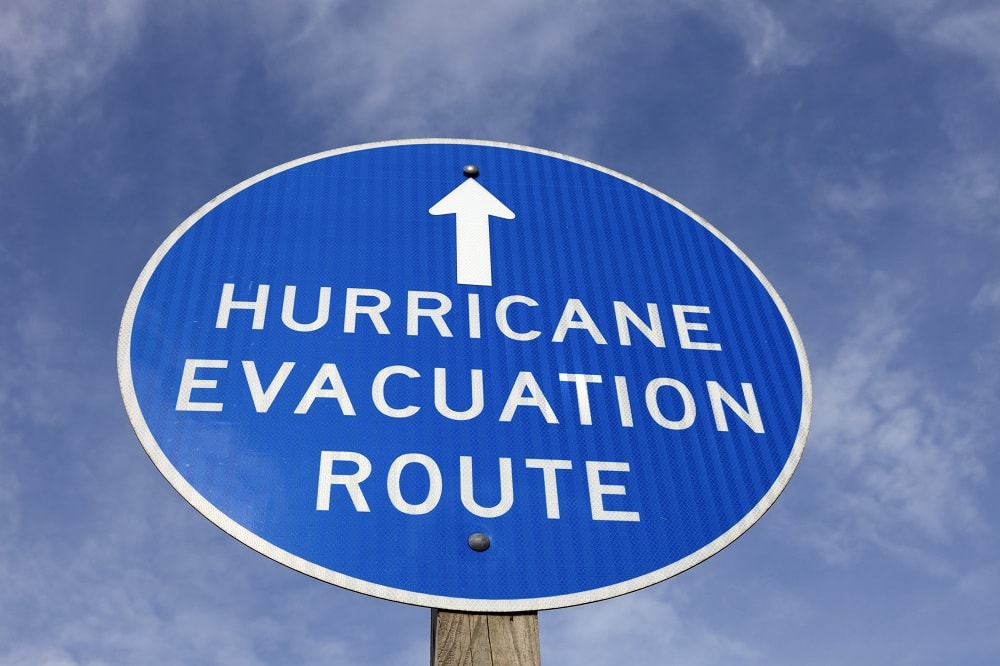 Hurricanes don't happen randomly, but they can form so quickly that it sometimes feels like you have little to no preparation time.
For people who live along the coast or in areas prone to hurricane strikes or flooding, hurricane preparedness isn't something that happens once a storm is en route – and the same is true for forming your hurricane evacuation plan.
In addition to a standard hurricane prep list, it's crucial to prepare for a worst-case scenario evacuation. When a storm has reached critical wind speeds and it's no longer safe to stay home or in a shelter, evacuation can be the difference between life and death.
From what to pack and where to go, here are three simple steps for making sure you're ready to evacuate during a storm.
Understanding a Hurricane Evacuation Zone
From Texas to Maine, if you live close enough to the coast, you could be in a perpetual evacuation zone. According to the National Hurricane Center, hurricane evacuation zones are ranked by four different levels of severity, with Zone A being the most likely to flood first during a storm.
If your city or neighborhood isn't already identified as an evacuation zone, a dangerous enough storm could still force you to relocate anyway. In some cases, families chose to evacuate even without being instructed to do so.
Planning Your Hurricane Evacuation Plan
When a major storm is approaching, state and city officials will announce evacuation guidelines based on the strength, direction, and rainfall of a hurricane. These can be found on the local and nationwide news, in newspapers and through the National Hurricane Center.
In the event that evacuation becomes necessary, it can cost hundreds or thousands of dollars to pack and relocate your family for the duration of the storm.
As a part of everyone's hurricane preparation checklist, these three simple guidelines will help ensure that you're ready to hunker down or evacuate in a moments notice.
1. Pick an Evacuation Destination
The first and most important part of your hurricane evacuation plan is deciding where you'll go to wait out the storm. You may choose to stay with family or friends outside of town, or rent a hotel room based on distance or location. In either scenario, it's imperative that your exact destination is mapped out in advance.
If you have pets, it's also important to take their safety and shelter into consideration. Some states have passed legislation on leaving animals behind during a storm – largely regarding the act as animal cruelty. So if you have pets, you need to make sure your emergency lodging includes them.
2. Know Your Routes and Plan Accordingly
After you've picked a final destination for your emergency hurricane evacuation, don't assume you know the best way to get there. If a storm is en route, you may find certain freeways and highways bogged down with traffic or cut off completely.
Instead, make sure you have at least three options for getting to your evacuation destination, and twice as much gas as you would typically need to make the trip. You can't predict the kind of traffic you'll encounter, so preparing for the worst will help ensure you're ready for any scenario.
3. Create a Separate Evacuation Hurricane Prep List
When you're evacuating during a storm, your hurricane prep list might look a little different. Without knowing the condition your home will be in when you return, you should plan to pack a supply kit that's different from a standard emergency kit.
You'll still need fresh water and non-perishable foods, but you may also want to ensure that you have blankets, a change of clothes, jumper cables for your car, and trash bags in case you're on the road for an extended period of time.
Similarly, it's crucial to keep all of your family's most important documents in one place in case your dome is flooded or damaged during the storm.
The Importance of Hurricane Preparedness
No matter how many hurricanes you've been through, these storms are violent and unpredictable. Even with the best reinforcements, your home may not be the safest place for your family.
Putting together a simple and effective hurricane evacuation plan is a vital part of your hurricane prep list. This guide will help you eliminate panic and covers all of the most important aspects of keeping your family safe until the weather has cleared.
Similar Articles