Homeowner
/
Steps to Renovate or Build to FORTIFIED Home Standards
Steps to Renovate or Build to FORTIFIED Home Standards
3.1K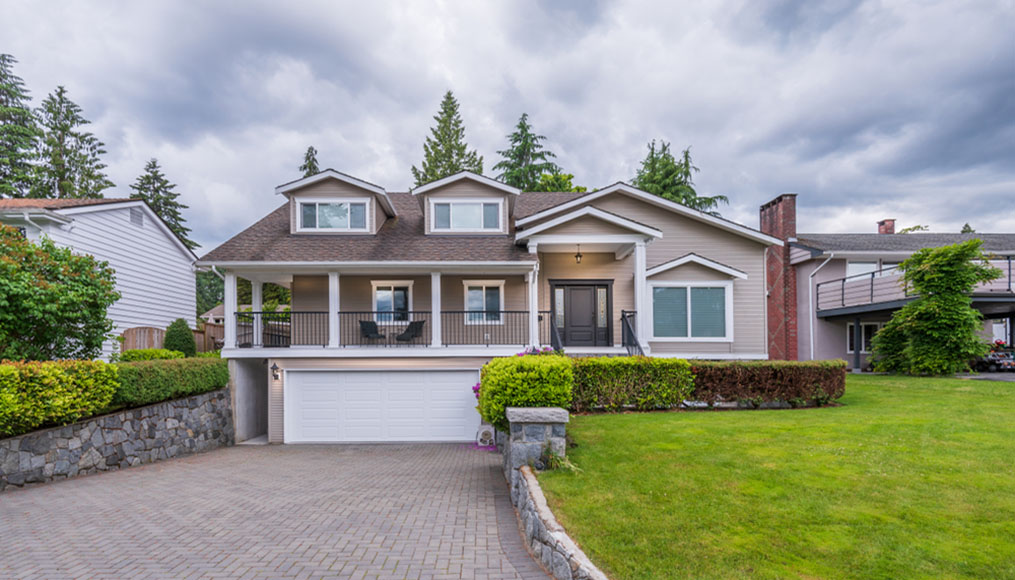 Remodeling or building a home to FORTIFIED standards may take time and money, but some of the cost could be recouped through incentive programs and reduced insurance premiums.
Eleven states — Alabama, Florida, Georgia, Louisiana, Maryland, Mississippi, New York, Oklahoma, Rhode Island, South Carolina and Texas — offer incentives or provide discounts for homeowners who choose to conduct upgrades associated with FORTIFIED homes.
Depending on which state you live in, you may be able to receive additional discounts on homeowners insurance, building materials and construction costs, or tax credits and government grants.
There are three designations of fortification, so choosing which designation can oftentimes be one of the trickiest parts. Fortunately, a trusted FORTIFIED evaluator in your area can provide critical and mandatory compliance verification details before you begin. Keep in mind that evaluators are the only people authorized to conduct and submit FORTIFIED home designations.
Existing Homeowners Looking to Renovate to FORTIFIED Standards
A FORTIFIED home starts with an evaluation. The Insurance Institute for Business & Home Safety, creator of the FORTIFIED program, doesn't take too lightly to claims of fortification since the incentives from such an upgrade can be plenty.
An approved, certified evaluator must be selected from the IBHS database, then the homeowner must pay or negotiate the fees associated with the evaluation.
The evaluator must come into the home to collect information and conduct an audit from a comprehensive checklist that was created by the IBHS. The information from the checklist will then be submitted to the IBHS to begin the official designation process.
You'll receive a customized Current Condition Report that explains your home's condition, its deficiencies and an overview of all the improvements that must be made to satisfy each of the three FORTIFIED designations. If your home qualifies and renovations are not needed, you will be issued a designation certificate.
If renovations are needed to satisfy FORTIFIED requirements, the Current Condition Report can be used as a guide to complete those renovations. You may hire your own contractors to complete the renovations, given they complete the job to the standards of the FORTIFICATION program.
After all renovations have been completed, the evaluator will come back to your home and ensure all compliance requirements have been met. They will then submit all documents to be reviewed and processed.
After all the work has been completed and documents submitted, you'll receive a FORTIFIED Designation Certificate from the IBHS. You can then take that document to your insurance provider to see if you qualify for credits or incentives.
Your FORTIFIED Home Designation is good for five years. After that, you must get re-designated through an evaluator. If a major weather event damages your home or you make additional changes to any fortified materials, you must have an audit conducted.

Get a Quote
Homeowners Looking to Build to FORTIFIED Standards
Just like homeowners who are remodeling, people looking to build a home to FORTIFIED standards must go through the IBHS database to find an evaluator.
Gold FORTIFIED homes are the most highly protected and distinctive of the three designations. Bronze is an entry-level classification that only applies to the roof of your home, while Silver applies to your roof, windows, doors and any attached structures.
Using a checklist provided by the IBHS, the evaluator will work with the architect and builders to identify all elements of your unbuilt home that will meet FORTIFIED standards.
Some of these additions will not be visible when construction is completed, so it's important to document everything in your home that has been built to meet fortification standards. The builder or homeowner will work with the evaluator to ensure everything is documented.
After the home receives a certificate of occupancy and everything is built to code and fortification standards, the evaluator will photograph everything and submit all necessary documents to get the FORTIFICATION Designation Certificate.
The official FORTIFIED Designation Certificate and list of credits of discounts and incentives are the same for homeowners who are building and renovating. The designation lasts for five years and must get re-designated after damage, renovations or repairs.
Similar Articles