Home Improvement
/
7 Summer Maintenance Tips for the Outside of Your Home
7 Summer Maintenance Tips for the Outside of Your Home
22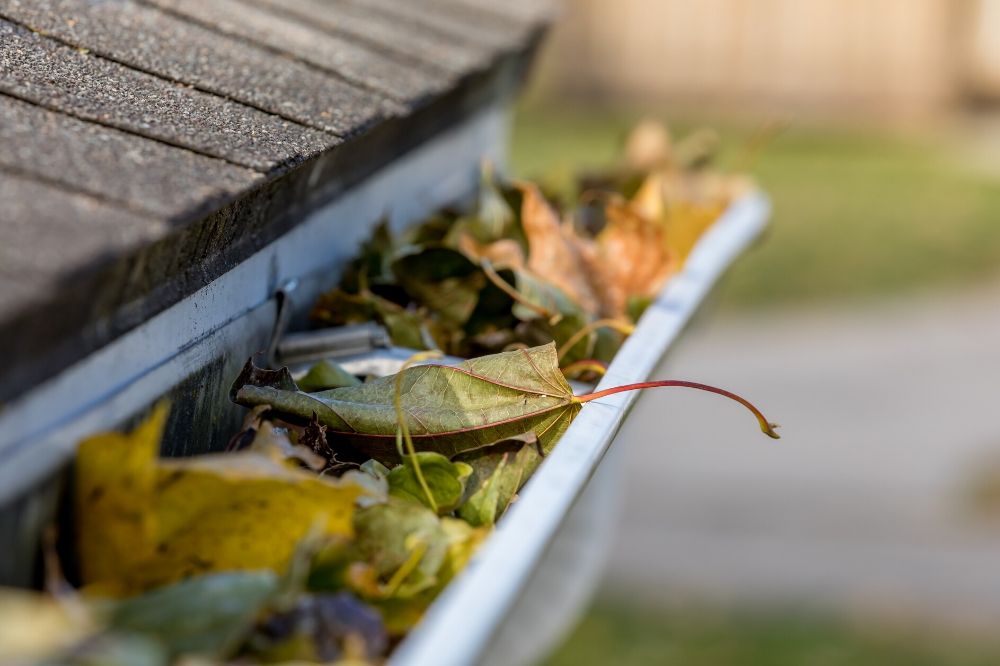 They don't call it "spring cleaning" for nothing, but as the crisp air of spring starts to fade away and the warm summer months settle in, you should still be thinking about the essential seasonal home maintenance.
Higher temperatures and clear skies are the perfect excuse to get outside, which is why this summer home maintenance checklist focuses on caring for the exterior of your home rather than what's inside.
You may not want to hear it, but fall and winter will be back before you know it, and you won't want to get caught having to clean the gutters or inspect the attic once the weather turns.
Sure, you may already be thinking about family barbecues and afternoons lying in the sun, but summer is also the perfect time of year for this outdoor edition of your home maintenance to-do list.
Your Summer Home Maintenance Checklist
Where spring cleaning focuses on deep cleaning and decluttering of the interior of your home after spending too many months cooped up inside during the winter, summer home care is about proactively caring for the exterior of your home.
Curb appeal is the kind of thing that may have attracted you to your home in the first place, and maintaining the exterior of your property can have a positive impact on the value of your home and the homes around it.
These seven tips won't just help your home look beautiful year-round, they can help detect or prevent damage that could leave you managing repairs later in the year. Some of these tips can be completed in an hour or two, and others will require an afternoon or more to complete properly.
More than helping to increase your home's curb appeal, investing in your landscaping can help detect pest problems and bug infestations before they become critical (and costly to eradicate). Letting your lawn go unattended over longer periods of time will only increase the amount of work you'll have to do in the future.
Weeds grow like, well, weeds, which means leaving them unchecked could kill off the foliage you actually mean to keep. Avoid making a bigger mess for yourself by committing a day or two to landscaping as soon as the weather starts to turn.
2. Exterior of Your Home and Windows
This is another afternoon (or longer) task, but you'll be grateful when it's done. You might be diligent about cleaning around the house on a regular basis, but most of us don't think about cleaning the actual house until the dirt and grime start to build up.
At least once a year, you should focus on cleaning the exterior of your windows, and there's no better time than the summer. And while you're at it, pressure cleaning the walls and roof could make a world of difference in your home's appearance and will help alert you to any potential damage to the roof while you're at it.
3. Air Conditioning System
You might be grateful for the warm weather at first, but if you get caught spending a weekend without AC, you'll be kicking yourself for not inspecting the air system in advance.
Giving your air conditioning system a once over at the start of summer won't take long, and cleaning out the filters will help ensure there's no build up blocking the flow of air or pushing dirt and dust into your ventilation system.
Sure, you can put off cleaning out the gutters until the leaves start to drop again, but you might regret it. It's easy to overlook the gutters in the summer months when there's less obvious build up, but in reality, the excessive rain of spring could leave your gutters a little worse for wear.
Cleaning them out in the summer means you'll be less pressed when fall finally rolls around, and you'll have a better idea if anything needs to be replaced before it's too late.
5. Pressure Wash the Driveway and Walkways
We've already recommended pressure washing the exterior of your home (and possibly your roof, depending on the style or material), and while you've already got the equipment out, you might as well go the distance.
You might be shocked how much dirt and grime will build up in your driveway over time, and it could be hiding damage to cement in plain sight. Not only will pressure washing reveal the clean surface underneath, but it might also alert you that it's time to refinish the area altogether.
6. Inspect the Attic and Basement
As a homeowner, you probably already know that water damage is the bane of your existence. While the rain of spring would likely have alerted you to a major issue with the roof or walls, it's still smart to inspect the attic and basement as a part of your summer home maintenance.
Take special care to look for any lingering signs of water, including mildew and mold. These can be early signs that you've got a leak to worry about, even if it isn't bad enough to cause water damage in the main areas of your home yet.
7. Check for Leaks Outdoors
Your summer landscaping probably won't be a one-and-done kind of task, which means you'll want to inspect your outdoor plumbing for leaks in your hoses or faucets.
More than causing a build up of water in places where you probably don't want it, leaks in your outdoor plumbing can lead to a major bill you weren't expecting to pay.
Home Maintenance in the Warm Months
Caring for the exterior of your home may seem like a nice to do, but the reality is, putting in a few afternoons of home maintenance will help you do an all-over health check for parts of your property that usually fly under the radar.
After months of going unused, your AC and outdoor plumbing might not be in the exact condition you left them in and an untended yard can lead to all sorts of creepy-crawly problems while you aren't looking. Your summer home maintenance to-do list won't just help beautify your property; it could help you avoid expensive repair bills in the future. Get a Quote
Compare multiple policies to get the coverage you need at the price you want.
Sign up for our newsletter to get the latest updates.
Please enter email address.
Invalid Email Address.