Renter
/
6 Tips for Getting a Security Deposit Refund
6 Tips for Getting a Security Deposit Refund
740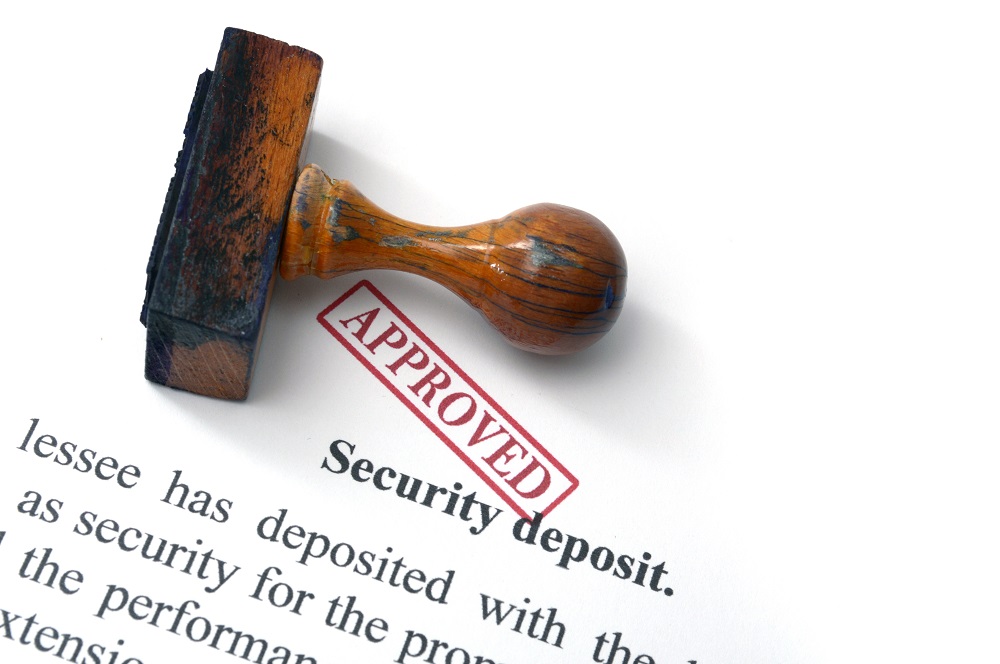 Moving into a new apartment is typically a very exciting experience. Even though you might have to put down a security deposit or pay a handful of miscellaneous setup fees to get settled, you have a new home to get excited about.
Moving out of your old apartment is usually a different story. In addition to the stress and headache that is physically transporting your stuff from one place to another, there's the dreaded security deposit return to worry about.
Whether you put down as little as $200 or more than $1,000 to secure your space, you're probably wondering, "is a security deposit refundable" or "what do I have to do to get it back?"
These six simple tips will help you walk away from your old place with as much of your security deposit in hand as possible.
Is a Security Deposit Refundable?
Any fee that's officially defined by your lease as a "security deposit" is legally required to be returned after you move out, but how much you'll get back and when is a matter of state laws and regulations.
Every state manages security deposits differently, so before you start expecting a full refund when you turn your keys back in, you might want to brush up on your state-specific legal verbiage first.
The law will help you identify how much time your landlord is allowed to take before returning your security deposit to you and which fees they can legally charge against your deposit.
How to Maximize Your Security Deposit Refund
Before you even give notice that you'll be vacating your current apartment or terminating the lease, consider these six easy steps as a way to help ensure you get as much of your security deposit back as possible!
1. Read (and Reread) Your Lease
It's a good idea to read the fine print of your lease before you sign it, but you might want to brush up on the details before you're officially ready to move out.
Any requirements set forth by your landlord should be inked in the paperwork, including how much notice you're required to give before leaving and exactly what your security deposit will be used for upon moving out.
In some cases, your lease may describe specific requirements for your security deposit (like replacing the carpet after a set number of years lived in, or painting the walls), so it will help to know in advance what you're required to do before handing in your keys.
Some lease agreements also state the tenant must clean the entire living space before moving out, and, if not done properly, the landlord can legally take part of the security deposit to hire professional cleaners.
If there's damage to your property, make sure to properly document it before you move out. Stains in the carpet, holes in the wall, and chips in the paint are all likely expenses your landlord will cover before giving you a security deposit refund.
It's also a good idea to document any damage before moving in, so you won't be held financially responsible for damages the previous tenant created.
3. Get Your Apartment Ready For Move Out
You may be ready to cut and run, but every little bit of effort you put into leaving your apartment or home the way you found it will help reduce the opportunity for your landlord to cut into your security deposit return.
Make sure to pay special attention to cleaning the bathroom and kitchen before you say your final goodbyes, and be prepared to conduct a few small repairs if you don't want their expenses deducted from your deposit.
Make sure to document the before and after of every repair you make, and be prepared to show the results to your landlord if they try to charge you for the same projects.
4. Communicate Your Intention to Move Out
This goes without saying, but it's important that you effectively communicate your intention to vacate the premises to your landlord in a timely fashion.
Depending on the details of your lease, your landlord may require as many as 60 to 90 days of notice before you decide to move, and may charge you a lease termination fee if you don't provide the proper notification.
In addition to verbal communication, ensure you give written notice of your plans to vacate, and have them both signed and dated so there's no confusion from either party.
5. Walk Through Your Apartment With the Landlord
If you can schedule a time, plan to do a final walk-through with your landlord so there are no surprises waiting after you've moved out.
If your landlord will meet you at the property, ask them to point out any final damages they plan to deduct from your security deposit so you can decide how to proceed.
6. Prepare to Follow Up if Necessary
No matter how well prepared you are to move out and to get a full security deposit refund, your landlord can still try to make things difficult for you.
Using your state laws as a guideline, prepare to follow up as necessary if you don't hear from your landlord in a timely manner. In some cases, you may be required to take your landlord to small claims court if they resist, so be prepared with all of your documentation and paperwork!
Getting Your Rental Security Deposit Back
There's no guarantee getting your security deposit back will be easy, but with these simple tips, you shouldn't run into any major obstacles.
Even a pesky landlord can't ignore the terms of the lease or the laws provided by the state, so make sure you're equipped with all the necessary knowledge before you start trying to negotiate.
Similar Articles