Homeowner
/
6 Unexpected Costs of Buying a Home
6 Unexpected Costs of Buying a Home
162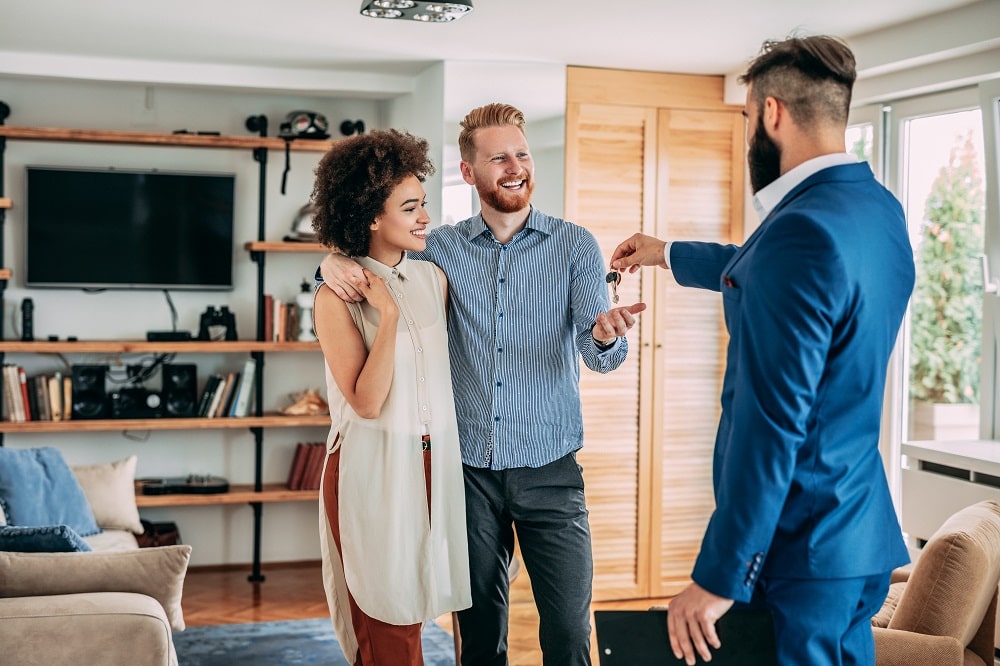 If you've heard it once, you've probably heard it a hundred times: buying a home is probably the biggest purchase you'll make in your entire life.
Sure, the costs are broken down into manageable payments (typically less than the monthly cost of renting), but when you consider your 10-, 20-, 30-year mortgage, principal and interest clearly add up.
While the specific mortgage you apply for may not require the traditional 20 percent down payment most people think about when buying a home, there are some hidden costs to buying a home you should be aware of.
Before you get surprised with a massive bill on your dream house before closing, take a closer look at these six unexpected costs of buying a home.
The Hidden Costs of Buying a Home
When it comes to buying a home, most buyers get wrapped up in the idea of funding their initial down payment.
In addition to your down payment – whatever percentage of the total home price may be – here are six additional costs you should keep in mind.

Get a Quote
Closing costs are the generally vague title given to any expenses you're required to pay immediately after closing on your home. Typically ranging from 2 to 5 percent of the total cost of your home, closing costs can include any of the following fees:
Title insurance

Notary fees

Recording fees

Mortgage origination fees

Surveys

Appraisal fees

Title searches
Having a good real estate agent on your side can be an invaluable asset as you navigate the multitude of listings available in your area. Try to stay true to your budget, and avoid having buyers remorse when it's all said and done.
That being said, real estate agents don't work for free, and you can't forget to include their costs as a part of the home-buying process.
Agents typically work for a percentage of your total home cost, so you should decide as early as possible whether working with an agent is right for you or not.
3. Homeowners Association Fees
Particularly if you're moving into a development or a condo, there's often an additional monthly fee on top of your mortgage that you'll be expected to pay every month.
In some cases, these association fees include upgrades to your building or community. In other cases, your homeowners association fees may also cover the general upkeep of your landscaping or community amenities.
It's not uncommon for homeowners association fees total between $200 and $400 a month or more.
Not every homeowner will be required to pay earnest money, but if you're putting an offer in on a popular property, it could come up.
Not to be confused with a down payment, earnest money is more of a security deposit signaling to the seller that you're serious about purchasing their property.
If your offer isn't accepted, you'll typically be refunded your earnest payment, or it can be applied to the overall cost of the home.
Typically, your property taxes are bundled into the monthly payment you make on your mortgage every month, but you may still receive an additional, supplemental property tax bill within the first months of living in your home.
After you close on your home, the county may choose to re-assess the value of your property. If the value of your property has gone up, you may be obligated to pay the difference in the property taxes since you moved in.
Paying a monthly mortgage is often less expensive than the average cost of rent, but there are added expenses to being a homeowner that you may not have experience with.
Unlike when you're renting, if something stops working in your home, the responsibility is on you to pay for and manage the process of having it repaired.
When a lightbulb goes out, that isn't an expensive repair. But when a major appliance breaks down, that's a much bigger bill.
On average, it's recommended that you set aside 5 percent of your mortgage payment every month to cover the standard home maintenance and repair bills that pop up unexpectedly.
Keeping the Cost of Buying a House Down
Some of the unexpected costs of buying a home (including closing costs) can't be avoided, but the expense of others may shape your decisions about the entire process.
If you have to provide earnest money, you may not have enough room in your budget for an expensive real estate agent. Expecting the unexpected can help you make money-saving decisions on your path to homeownership. Get a Quote
Compare multiple policies to get the coverage you need at the price you want.
Sign up for our newsletter to get the latest updates.
Please enter email address.
Invalid Email Address.
Similar Articles