Renter
/
What Is a Security Deposit and How Does It Work?
What Is a Security Deposit and How Does It Work?
2.8K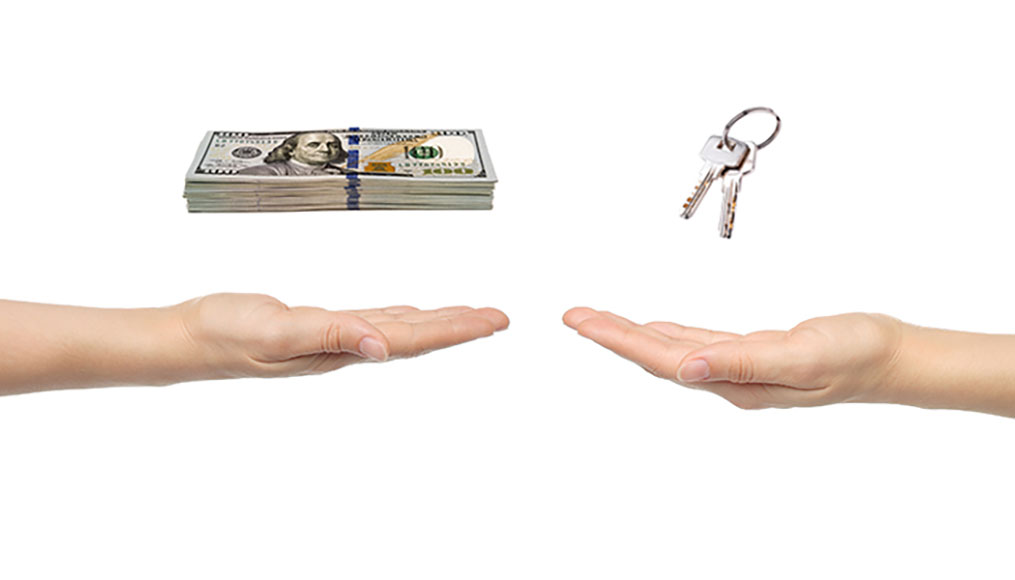 To many people, rental home agreements are filled with legal jargon and stipulations. One of the least-defined, and most grey areas, of any agreement is the language surrounding the security deposit.
Since many people sign on the dotted line without reading through the entire agreement, a lot of renters go into their lease blindly, hoping for a security deposit return at the conclusion of their term.
Many factors determine whether a security deposit refund will be issued to the tenant and, if so, how much will be refunded. The amount of a deposit can depend on the landlord, state of residence, monthly rent amount and prior payment history.
It's important to remember security deposits are not the same thing as monthly rent. However, the total cost can often reflect the price of one month's rent. For instance, if you pay $1,500 per month in rent, your security deposit will likely be around $1,500 as well.
Let's dig into some key information about security deposits!
What Is a Security Deposit?
A security deposit is a fixed amount of money tenants must pay to the landlord at the beginning of the lease agreement. Security deposits are 100% refundable, given a person holds up their end of the bargain by paying rent on time each month and keeping the home free from damages.
How Is a Security Deposit Determined?
Through a rental security deposit agreement, landlords determine the amount a tenant must pay as a security deposit before the move-in date. Security deposits are typically the equivalent of one month's rent. However, maximum amounts vary by state and certain state laws allow a security deposit to be equal to three month's rent.
In addition to the monthly rent amount and state laws, security deposits are oftentimes determined by a tenant's credit score. A low credit score could mean the person has a poor track record of paying bills on time. The lower a credit score, the riskier a tenant is seen to a landlord.
To make up for that risk, and potential unpaid rent, landlords will raise the security deposit to ensure they get their money.
How Can a Security Deposit Be Used?
The landlord can't use any money from your security deposit while the lease is still active. They must hold the money in an account throughout the entirety of the lease. Money from a security deposit can only be used by the landlord for rightful causes after the lease ends.
Those rightful causes include paying any unpaid rent, paying cleaning costs associated with the tenant's living situation or paying repair costs that were a result of damage to the home caused while the tenant was living there.
Even though many leases require an additional security deposit for pets, repair costs for damage by a pet can be taken from the original security deposit, too.
Common charges taken from a security deposit typically fall into two categories: cleaning and repairs. Vacuuming carpets, mopping floors and cleaning bathrooms and household appliances are common cleaning charges landlords are allowed to deduct from the security deposit.
Fixing holes in walls, broken blinds, window screens or replacing missing light bulbs are common repair charges.
Keep in mind that labor costs aren't too widely regulated, so your landlord can fix everything themself and charge $75 or more per hour just to fix it — not including material prices. The landlord must present you with a copy of all receipts and repair costs prior to refunding you with a security deposit that was less than the amount you originally paid.
The best way to ensure you get your entire security deposit back is to clean the home and conduct repairs before your move-out date. Check out this article to see more reasons why a landlord can rightfully withhold your security deposit.
Do I Pay a Security Deposit Before Signing a Lease?
Yes, tenants typically must pay their security deposit before getting the keys to their new place. However, depending on your landlord and their methods, it can sometimes be paid in monthly increments until the full amount is met.
How Should I Pay My Security Deposit?
Security deposits should always be paid by a method that can be tracked. Make sure you pay using something like a personal check, cashier's check or bank transfer. Do not pay a security deposit in cash. When the lease is finished, tracked methods of payment result in a quicker, more seamless security deposit return.
When Do I Get My Security Deposit Back?
Your landlord typically has 30 days to return your security deposit. If you landlord fails to refund your deposit in 30 days, you can send them a certified demand letter asking for a refund. If they still do not comply, you may need to take them to small claims court to retrieve any missing money.
Renters insurance can help take care of some of the costs associated with repairs that may be deducted from your security deposit. Get your free renters insurance quote today to find out how you could potentially save money! Get a Quote
Compare multiple policies to get the coverage you need at the price you want.
Subscribe our news letter to get letest update.
Please enter email address.
Invalid Email Address.
Similar Articles