Insurance 101
/
What Is Peer-to-Peer Insurance?
What Is Peer-to-Peer Insurance?
168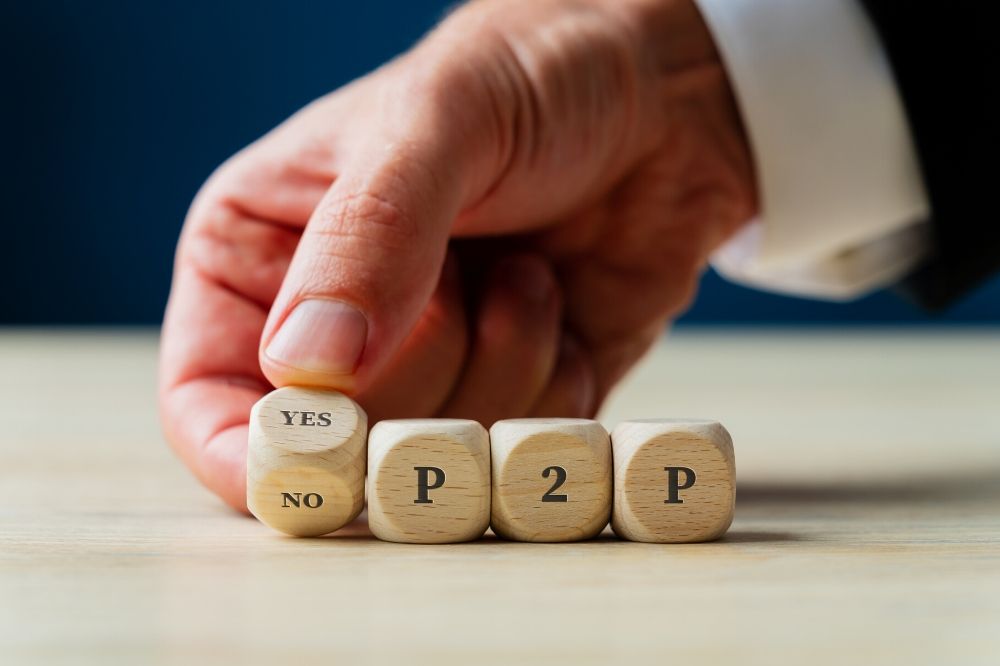 You're probably aware of the crowdfunding or peer-to-peer model. Even if you haven't considered what it might mean in terms of peer-to-peer insurance coverage, social lending and fundraising have become extremely familiar in the financial sector.
While the insurance industry as a whole hasn't changed much in the last several decades, peer-to-peer insurance (commonly referred to as P2P insurance or crowdsources insurance) offers a different take that could save you major money. So what is peer-to-peer insurance and how does it work? Let's discuss this below.
What Is Peer-to-Peer Insurance?
In the peer-to-peer insurance (or P2P insurance) model, you create a "risk-sharing network" with friends, family members, or other like-minded individuals who pool their insurance premiums together on their own to help cover the cost of a claim.
Where you have no control over how your monthly premium is used to cover claims with the traditional insurance model, P2P insurance lets you pick the people your crowdsourcing with, thus assuming the responsibility for the group's risk profile.
With this model, you ideally have better control over the safety and responsibility of people in your "pool" or network, which can help lower the cost of premiums for everyone involved.
This differs from a traditional insurance policy, where there's a primary policyholder, and family members who live in the same household have the opportunity to join the same policy with a monthly payment due to the insurance carrier. Those funds are then used to pay the cost of individual claims filed by people covered on the policy.
Exploring Crowdsourced Insurance
While P2P insurance is available through direct-to-consumer providers, it can be especially beneficial to small businesses that need insurance coverage. If a company is especially small, typically 10 employees or fewer, a P2P insurer can offer a policy that covers all of the employees for less money than a traditional provider.
Crowdsourced insurance can be beneficial to users and providers alike. In a scenario where five people have a peer-to-peer insurance policy, the money they spend on their premiums is pooled together in order to cover the cost of claims.
Because no one else has access to the money that a group of five people has pooled with their premiums, filing a claim is more straightforward in that paying the cost of the claim is more accessible and insurance companies have less reason to make paying out claims difficult.
Is P2P Insurance Right For You?
At its core, P2P insurance works like a digital wallet using blockchain insurance. Whenever one member of the network files a claim, every person in the pool pays a certain amount toward it. If during the term of the policy there are no claims filed, the leftover money (or dividend) is returned to the network of users equally.
The benefits, in addition to a lower premium, also include that the processing of claims can be faster because there's less red tape between the insured and their insurance policy. Users who adopt the P2P insurance model may find their coverage easier to understand and easier to access but may be costlier when claims are filed.
While there are still only a small number of peer-to-peer insurance companies to pick from, the number of companies participating in crowdfunded insurance continues to grow, increasing the options customers can pick from. Get a Quote
Compare multiple policies to get the coverage you need at the price you want.
Sign up for our newsletter to get the latest updates.
Please enter email address.
Invalid Email Address.
Similar Articles