Insurance 101
/
What Is Private Mortgage Insurance (PMI) & How Does It Work?
What Is Private Mortgage Insurance (PMI) & How Does It Work?
110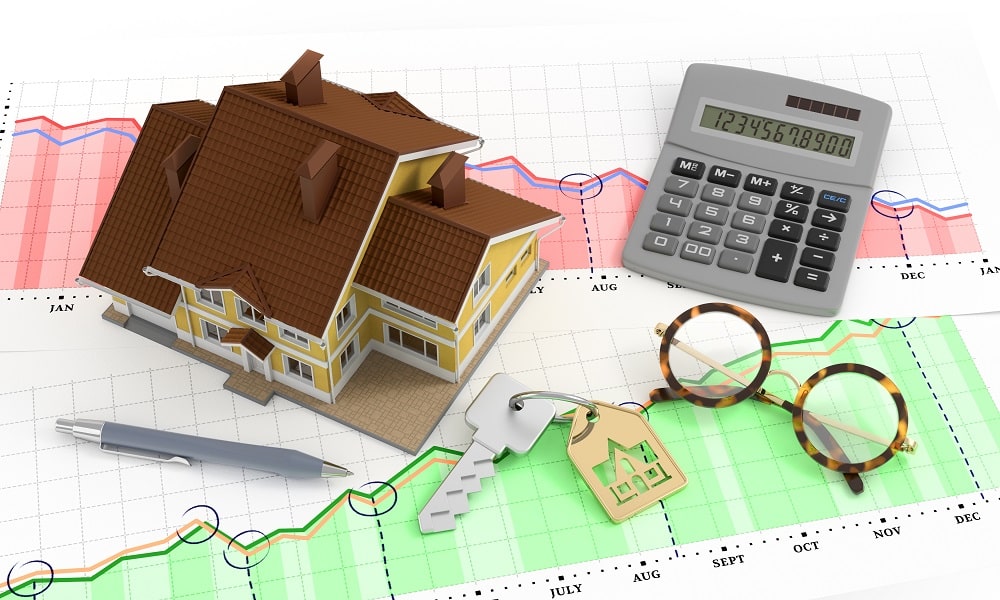 After you've worked so hard to save money for a home, using the majority of your savings as a 20 percent down payment can seem like an increasingly difficult thing to do.
Sure, you're building equity in a home and that money is, technically, invested in your future.
But cutting your cash-in-hand down to a sliver of what it once was can put you in a financial bind if an emergency comes into play, relegating you rack up high-interest credit card debt or take capital out of your investments to make due.
But with private mortgage insurance (PMI), you don't have to put 20 percent down on a home. You can put as little as 3 percent down and still walk away with the home of your dreams — and a whole more cash-in-hand than the former.
Many people think PMI is a bad thing and that it's an unnecessary payment in the end. But in the grand scheme of things, private mortgage insurance can actually be a great thing. Let's break down what it is, how it works and how much it costs.
What Is Private Mortgage Insurance (PMI)?
Private mortgage insurance protects mortgage lenders in the event a homeowner stops paying their mortgage and defaults on the loan. Contrary to popular belief, PMI doesn't protect the buyer at all.
Homes are some of the most valuable commodities on earth and, while you maintain a mortgage, your lender is still on the hook for the remainder of what you owe.
If you default on the loan and your home gets foreclosed, that could leave the lender high and dry. So PMI is put in place to protect the lender from losing their investment.
Private mortgage insurance is offered by a private company, not your actual lender. Although your lender will find the company to underwrite the PMI and then tack the monthly payment on your mortgage.
When Is Private Mortgage Insurance Required?
Private mortgage insurance is only required when you don't put a 20 percent down payment on your home or when you don't own at least 20 percent equity in your home.
For those people looking to secure a mortgage with less than 20 percent down will have to maintain PMI until they reach 20 percent equity in the home.
PMI isn't necessarily a bad thing, though. If a potential homeowner wants to buy a $200,000 home, coughing up $40,000 flat out of the gate can feel like a financial setback.
Luckily, PMI has made it possible to put down as low as 3 percent on a home and still get approved for a mortgage.
How Does Private Mortgage Insurance Work?
Private mortgage insurance works by making the homeowner pay for the monthly PMI premium, which then pays the lender a portion of the principal in the event a homeowner stops paying their mortgage and falls into foreclosure.
Unfortunately, it matters came to foreclosure, the homeowner would still be on the hook for the remainder of the loan.
Once the homeowner has paid at least 20 percent equity in their home, private mortgage insurance can be canceled. So if a homeowner puts 10 percent down on the home and the property increases in value by 5 percent per year, that increase is considered equity and could cancel PMI.
How Much Is Mortgage Insurance?
Depending on the price of your home, your monthly mortgage payment and a few other factors, PMI can cost anywhere from 0.5 percent to 2.25 percent of your original loan amount. That means the more you put down, the less you'll pay in PMI.
But it's still not that simple. Your credit score and loan-to-value ratio have enormous impacts on what you'll pay for PMI. Let's look at a few different scenarios.
If you're a new homeowner who has excellent credit, secured a home in a competitive area and puts down just 5 percent on a $200,000 loan, your PMI rate could be around 0.75 percent. That means you'd pay $1,500 per year for PMI (or just $125 per month).
Considering you only put $10,000 down on your home (compared to $40,000 at 20 percent down), paying $1,500 per year in PMI is certainly worth keeping $30,000 in investments.
Now, if you have poor credit and you purchased a home in a less-than-thriving area where the home market doesn't increase much yearly, you could wind up paying 2.25 percent in PMI. With the same scenario as above, you'd pay $4,500 per year for PMI ($375 monthly).
That's a huge chunk of change going out the window each year. At that point, you may want to consider forking over the entire 20 percent down payment.
Private mortgage insurance is a good thing for some people and a potentially costly thing for others. Each person must assess their personal situation and figure out if PMI is the right option for you.
If you have good credit and purchased a home in an area that's known to increase in value, PMI may be a necessary evil to keep money in your pocket. While homeowners with poor credit may want to skip PMI by saving up 20 percent for a down payment. Get a Quote
Compare multiple policies to get the coverage you need at the price you want.
Sign up for our newsletter to get the latest updates.
Please enter email address.
Invalid Email Address.